Ever since we broke the news that Spanx was making a move into the outerwear world (sort of) with Spanx swimwear, we've never been so excited to go swimsuit shopping. Unfortunately, it looks like the shapewear brand has since discontinued the swim category–but several brands, from Venus to Miraclesuit, L.L. Bean and more have picked up where they left off. Now you now longer need to worry about looking and feeling your best in a bathing suit–there's plenty of one-piece and bikini options on the market that contain smoothing, slimming and lifting technology. It's time to take the beach back!
Here, we've put together our top list of the top five brands that make shapewear swim styles. Yas! Finally, bathing suit styles that everyone (not just EmRata) will actually want to wear.
1. Venus Swim
The brand known for having the best bathing suits for women with big boobs is also known for making the best swim with built-in slimming technology, such as their "Hold U In" control linings. Venus carries several one-piece styles that have moderate control and coverage (ie. they're still sexy), as well as flattering design detail like draping. Plus, most styles come in sizes 4-24 and fit bra sizes 32A- 3X DDD. Shop our picks:
Not only does this Slimming Draped One-Piece ($59, down from $89) feature moderate control, but it also featured a drape overlay that flatters curves. Plus, it's on sale! Sadly, there are limited sizes left–act fast.
You can thank the Hold U In control lining on this Slimming One Piece ($79) for creating a slimming effect.
2. Miraclesuit
Miraclesuit's proprietary fabric Miratex delivers 3x the control of regular swimwear fabrics, but without any inner linings or constrictive control panels. Meaning, they're lighter and more comfortable than any other shapwear swimsuits on the market. Shop now: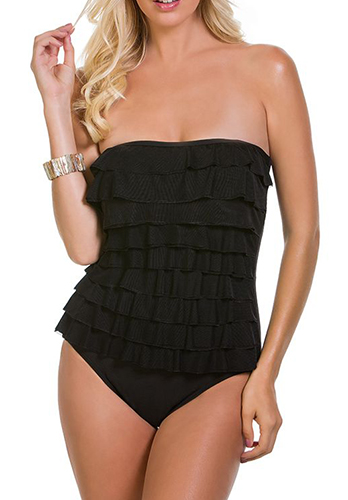 This lycra spandex 2017 Magicsuit Solid Leah Tummy Control Bandeau ($184) promises to accentuates the bust, elongate legs, minimize the waist and provide tummy control.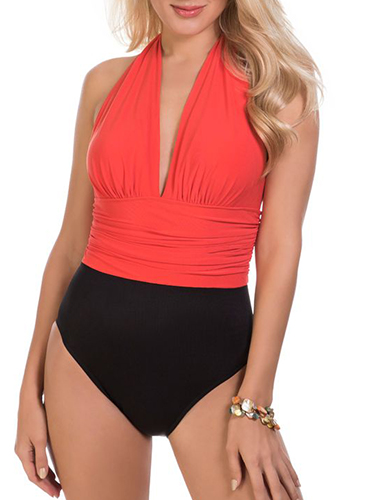 Magicsuit Colorblock Yves Tummy Control One Piece Swimsuit ($148)
3. Lascana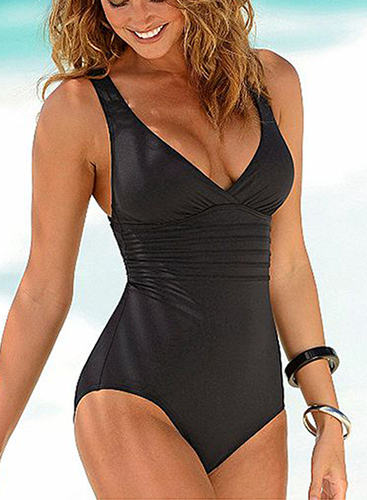 Lascana One-Piece Perfect Shape ($89)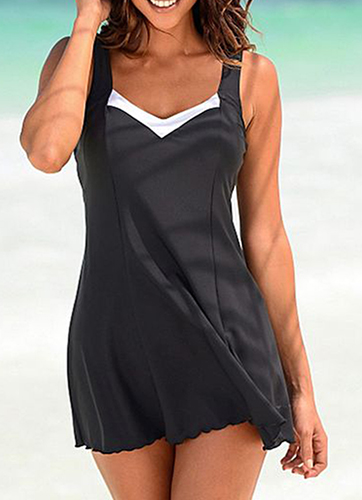 Lascana V-Neck One-Piece Swim Dress ($86)
4. Land's End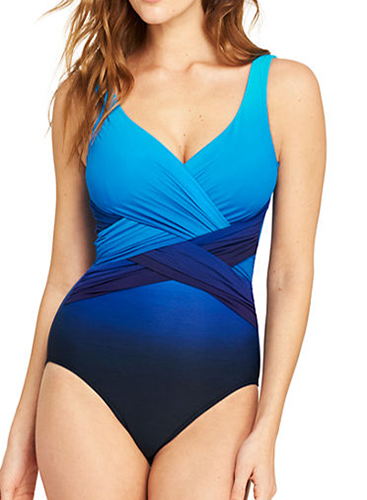 Lands' End Women's Slender Wrap One Piece Swimsuit ($139)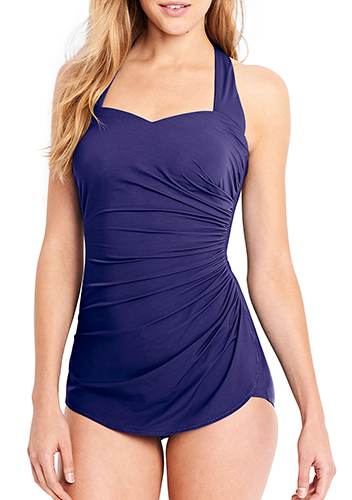 Lands' End Women's Slender Tunic One Piece Swimsuit ($119)
5. L.L. Bean