If you're anything like me, you assume all the jewelry celebs wear is crazy expensive. After all, if anyone can afford the really price-y stuff, it's definitely them. But every once in a while a celeb surprises me by wearing something I can actually afford to own, too. This time it was Jessica Alba who was photographed shopping at Barneys wearing this Sequin Taurus Zodiac Necklace. You ready for this? That gorgeous necklace is less than $150! It obviously comes in all the other zodiac signs, so get yours below.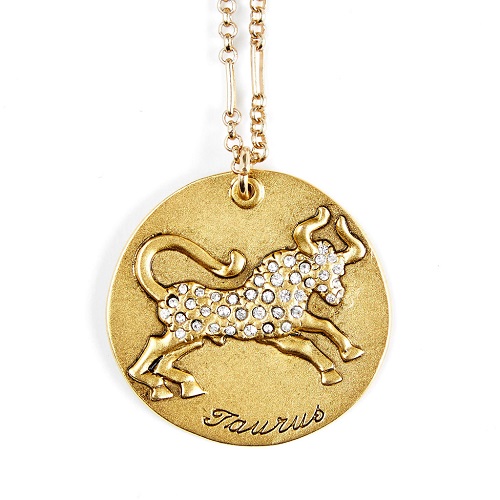 Sequin Taurus Zodiac Necklace ($148)
For more celebrity style, check out Gigi Hadid's cropped sweatshirt and Alessandra Ambrosio's fringe bag.
[Photo: Splash News]