We Found An $8 Dupe Of Tangle Teezer's Bestselling Detangling Brush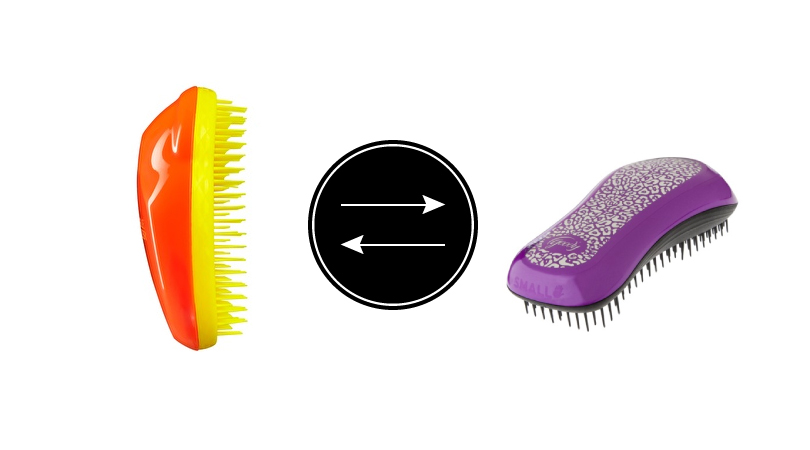 We love a good dupe, but sometimes the more expensive version (ahem, YSL Touche Eclat) ends up being the better option. Our latest discovery is a dupe for the Tangle Teezer ($17.21), aka the original detangling brush that launched back in 2007 in the UK. It has evenly spaced teeth that detangles hair without pulling at the root, and can be used wet or dry. It quickly became a must-have tool for hairstylists and beauty-lovers alike, so it's only natural to see knockoffs pop up. Haircare brand Goody recently released Tanglefix ($8), a brush that "gently removes tough tangles with ease," so we had to investigate.
At first glance, they look identical (aside from colors). Both the Tangle Teezer and the Tanglefix are lightweight, have long and short plastic bristles, and are shaped with a curve. But after using them both, there are some major differences. The Tangle Teezer brushes through hair with more ease, as its bristles are longer. The Tangle Teezer's bristles are also softer and don't scratch the scalp like the Tanglefix does. The last major difference is the grip. Tangle Teezer is much easier to hold, as the curve was designed to comfortably fit in the hand.
Verdict? The original Tangle Teezer, which is double the price, is definitely worth the extra few bucks: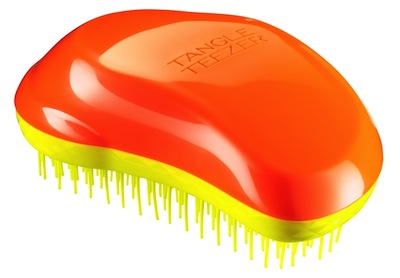 Tangle Teezer Professional Detangling Brush in Orange & Yellow ($17.21)
The Goody Tanglefix brush still gets the job done, but takes a little more effort and can potentially scratch your scalp (ouch!):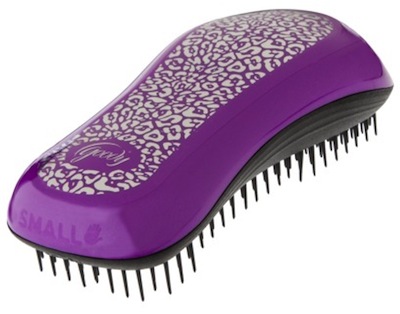 Goody Tanglefix Gentle Detangling Brush in Bright Purple ($8)
In other beauty news, get the Stila eye shadow used in NYFW, cult nail polishes that you have to try, and the truth behind no-crease hair ties