Painting your nails at home by yourself can be tricky, especially when you want your mani to last longer than 2 days. Either you get the polish all over your hands and fingers, you smear it before it drys or it just looks weird. And then if and when you are lucky enough to FINALLY get it perfect, it chips the next day. Am I right? Yep. So what's a girl to do?
Since at-home manicures are sooo difficult, you find yourself paying salon prices for a shellac because, "they last longer and will save you money in the long run." Well, I'm sorry to break the news to you, but this isn't true. The price you pay and the time you give up for your shellac manis in the salon can be cut in half by trying this at-home shellac manicure.
Now I know what you're thinking. It's probably something like "I've tried that before and it didn't work," but I promise, you haven't tried this one. I use it all the time and it usually lasts for a week or more, and I'm not one of those girls that is careful with my nails. I am constantly on the go and in situations where my nails would chip, but they don't! Follow these easy steps and you can kiss your shellac hack failures good-bye. Try it! Because you know what they say, "Once you go shellac, you'll never go back."
IMPORTANT:
Let your nails dry COMPLETELY between each coat! I recommend waiting 2-3 minutes in between each coat. When I shellac my nails, I usually do it while I'm watching TV or a movie to make the time pass faster.
Also, don't glob on any of the polishes or your nails will look crazy in the end. Light coats will produce the best results.
Step 1: Apply one light coat of Sally Hansen Hard as Nails Hard as Wraps. ($4.95)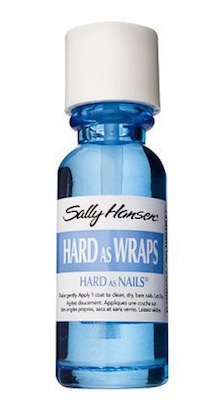 Step 2: Apply one light coat of Gelous Nail Gel. ($5.99)
This gel coat is great, because unlike other polishes, it doesn't bubble.
Step 3: Apply one coat of a polish of your choice.
My favorite is Essie Turqouise and Caicos. ($8.50)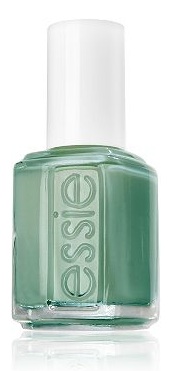 Step 4: Apply a light second coat of Gelous.
Step 5: Apply a second coat of polish.
Step 6: Apply one light coat of top coat.
I suggest Essie Good To Go! Fastest Drying Top Coat. ($10.00)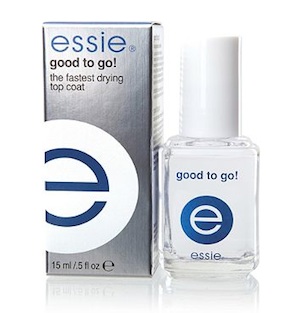 And you're done!
To shop for more great nail polish check out: The Spring 2014 Nail Polish Awards, Pistachio Polish, and New In Beauty.
[Credit: Mint Arrow]