The September Vogue cover story this year is "the most romantic wedding of the year," which, if you have any doubts, belongs to Kate Moss. The issue features a 15-page spread on her English countryside wedding to The Kills rocker Jamie Hince. I had already fawned over early media photos of whimsical bridal party, and this deeper look into her wedding day has provided other inspirations, as well.
1. Mason jar lights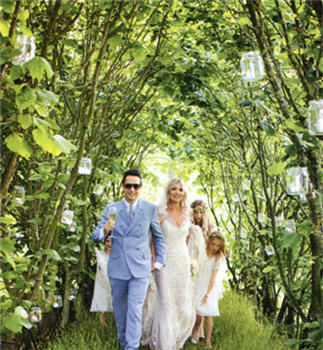 Kate and her groom entered the reception via a beech-tree lined walkway, or allée. The trees has mason jar luminaries lining the path – so romantic and truly rustic. There are many Etsy sellers who specialize in mason jar lights of all kinds.
2. An fairy-like wedding party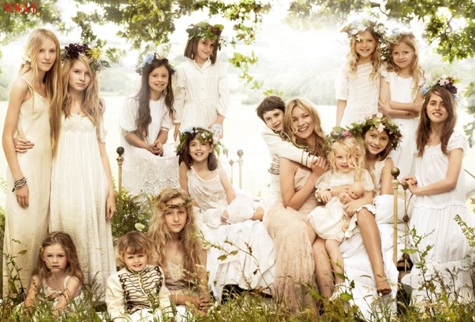 Kate had 16 attendants, ages 2 to 14, all dressed in white Bonpoint dresses, ballet flats and floral wreaths. The angelic group looks so peaceful and not at all like the fru-fru, satin-and-tulle stuffed flower girls of many other weddings I've witnessed.
The  mag also featured a shot of the processional, in which the attendants followed the delphinium, scabious and daisy-lined path to the 12th-century church.
3. Tee pee's for guests' children to play in: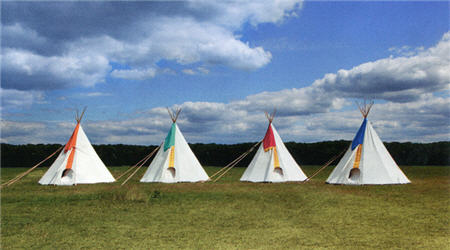 Kate made a conscious effort to entertain her child guests — the kids had their own private DJ and she had teepees set up for them to play in during the very adult-friendly (read: booze-y) reception party. The tee pees create such a dramatic backdrop — much better than a jungle gym, eh?
4. Wicker furniture: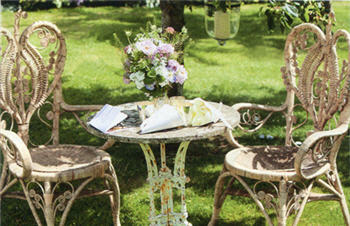 If you're having an outdoor wedding, set up outdoor furniture like oversized chair and cocktail tables for drinks, where guests can step away from the reception tent, sit and take it all in. I'm loving Kate's romantic, ornate wicker chairs and wildflower centerpieces. Shop our guides to the best wedding costume jewelry, black bridesmaid dresses, and simple wedding dresses.
5. Rose-based wedding cake: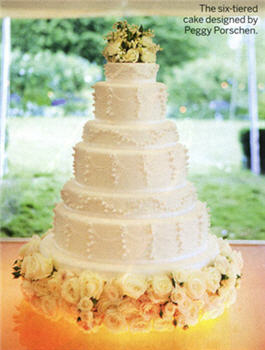 I've seen flowers in and on the cake, but Kate's 6-tiered Peggy Porschen cake is the first I've seen where flowers (specifically, roses) are used to adorn the cake stand base.