From relaxation to rejuvenation, receiving a beauty treatment or service can not only do wonders for you on the outside (flawless skin..I'm looking at you!) but most importantly on the inside too, helping to boost your overall well-being by reducing stress, treating problem areas and so on. Whether it's getting a facial or going to get your nails done, treating yourself to some self-care is a must in our books.
Since there is a plethora of spas, salons and everything in between here in New York City, we made it our mission to find the best of the best for each option so you can be assured that your visit will not disappoint. Trust us, I tried them all myself (hard work, I know) and I can say each and everyone is worth the time and money.
If you live in or near NYC, I highly recommend checking out one of the below! You won't regret it one bit.
Massages: Haven Spa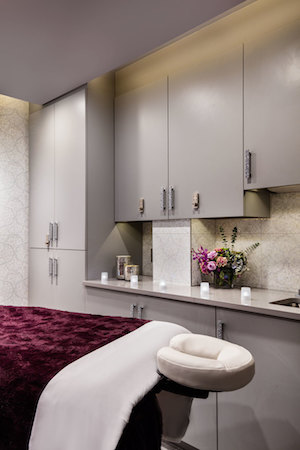 There's nothing else quite as therapeutic as a massage, am I right? And what I love most about Haven is that unlike other spas, they don't just have your general deep-tissue massages. Instead, they offer a selection of curated treatments that focus on different areas and concerns, so you can be sure that when you leave, you feel the issue you came in for was taken care of. My personal favorites are the Tourist Massage for after a period of traveling a lot and the Geek Massage, formulated for those that sit at their desk and computer all day, i.e me.
Brows: Benefit Cosmetics Brows a Go-Go
When it comes to brows, Benefit Cosmetics always knows what they're doing. I mean just look at how many amazing products they have! So when it was time to find a place to get my brows done, I knew I had to test out one of the brand's Brows a Go-Go locations. Because if anybody knew how to give you Instagram-worthy brows, I would place my bets on them. And turns out I was right. After getting both a wax (they offer threading too) and styling, then finishing up with some product touch-ups, my brows never looked better. From the length to the arches, they looked so good and made doing my brows in the morning *so* much easier.
Lash Lift: Hourglass Cosmetics SoHo
I have been a fan of Hourglass Cosmetics for years and was beyond excited that they opened a beautiful flagship store right here in Manhattan where I could go stock up on my favorites or even try creating my own highlighter palette. And to my surprise, the location also offers a handful of services including makeup application and the one I tried out, a lash lift. Using a lifting serum to curl the lashes to the desired shape, you are left with longer and thicker lashes for up to 8 weeks. The best part? They are 100% your own lashes. After I had this done, so many people asked what mascara I had on or if I got extensions and they were always shocked when I told them neither.
Facial: Heyday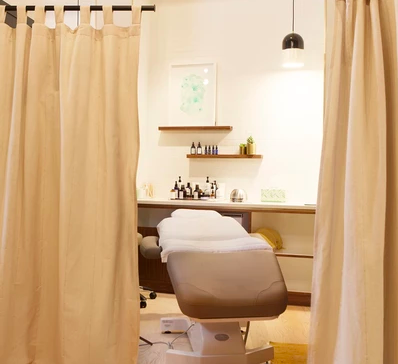 Heyday does one thing and one thing only, facials that are custom and personalized for your skin needs. Meaning the treatment, advice and product recommendations you receive while you are there are coming from experts that just specialize in it all day long. The best part? They are all about making facials more accessible. With 30, 50 and 75-minute options, they make it convenient to fit in your schedule and budget. A facial before heading to the office? No problem. And if you want to become a regular and get your skin in the best shape, try out their membership program!
Mani: Paintbox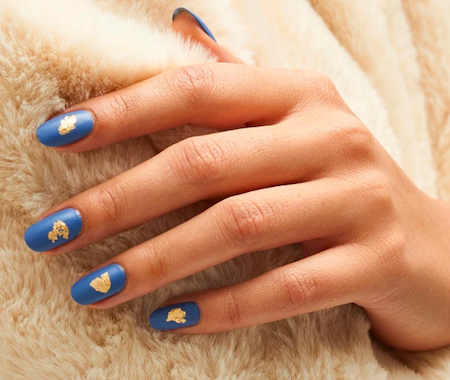 The nail studio located on Crosby Street is known and loved by locals as the place to go for manicures that include nail art. And I can attest that it's true. With a book full of options and color combinations, you will leave looking like you just got your mani done by a celebrity nail artist. Don't forget to hit up the photo booth, where you can get an Instagram-ready snapshot of your new look.
Fillers/Botox: GoodSkin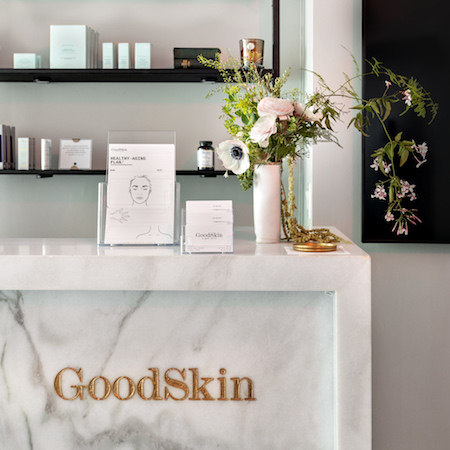 Some people hear the words fillers and botox and get hesitant because they don't want their face to look like they got a bunch of work done. Luckily, GoodSkin clinic is all about The Untouched Look, making sure you will look like the best version of yourself. With a science-based approach and cutting-edge techniques and treatments, you will be sure to leave with the results you want while still looking all-natural.