One of the easiest and best ways to ward off the signs of aging? Wear sunscreen… every day! Yes, even in the fall and winter! Protecting your skin from the sun's harmful rays and other environmental aggressors is absolutely essential if you want your complexion to stay as youthful-looking as possible.
If sunscreen is not currently part of your skincare regimen, let's change that! Below are four of the best sunscreens that offer optimal protection from the sun without leaving a greasy film or white residue. Stock up and start using your favorite ASAP!
Best Facial Sunscreens
Shoppers Choice:
EltaMD UV Clear Facial Sunscreen
Highlights: Clear facial sunscreen; recommended by dermatologist; helps calm and protect sensitive skin types prone to acne, rosacea and discoloration; mineral-based face sunscreen is lightweight and silky.
"If you are looking for a good sunscreen, with extra benefits, go for this one. One of the best things is the coverage and protection. In Europe/Asia, most sunscreens have high rates both for UVA and UVB, but in the US, the main standard is SPF for UVB (rays causing burning, primarily), but not so much for UVA (UVA rays account for up to 95% of the UV radiation reaching the Earth's, and penetrates more deeply in the skin being more associated with aging process). Well, ELTA is one of those strange products (in the good sense) offering high protection for both, it does not leave a white cast, and it has ammaaaazing ingredients: Niacinamide comes high in the formulation (5%, as much as the overpriced NIA-24), and it's an all time star ingredient (antioxidant, brightens skin tone, treats hyperpigmentation, increases collagen, anti-inflammatory., etc), plus vitamin e, hyaluronic acid. Seriously, this lotion is game-changer, and very affordable for how good the formula is!"  – Karen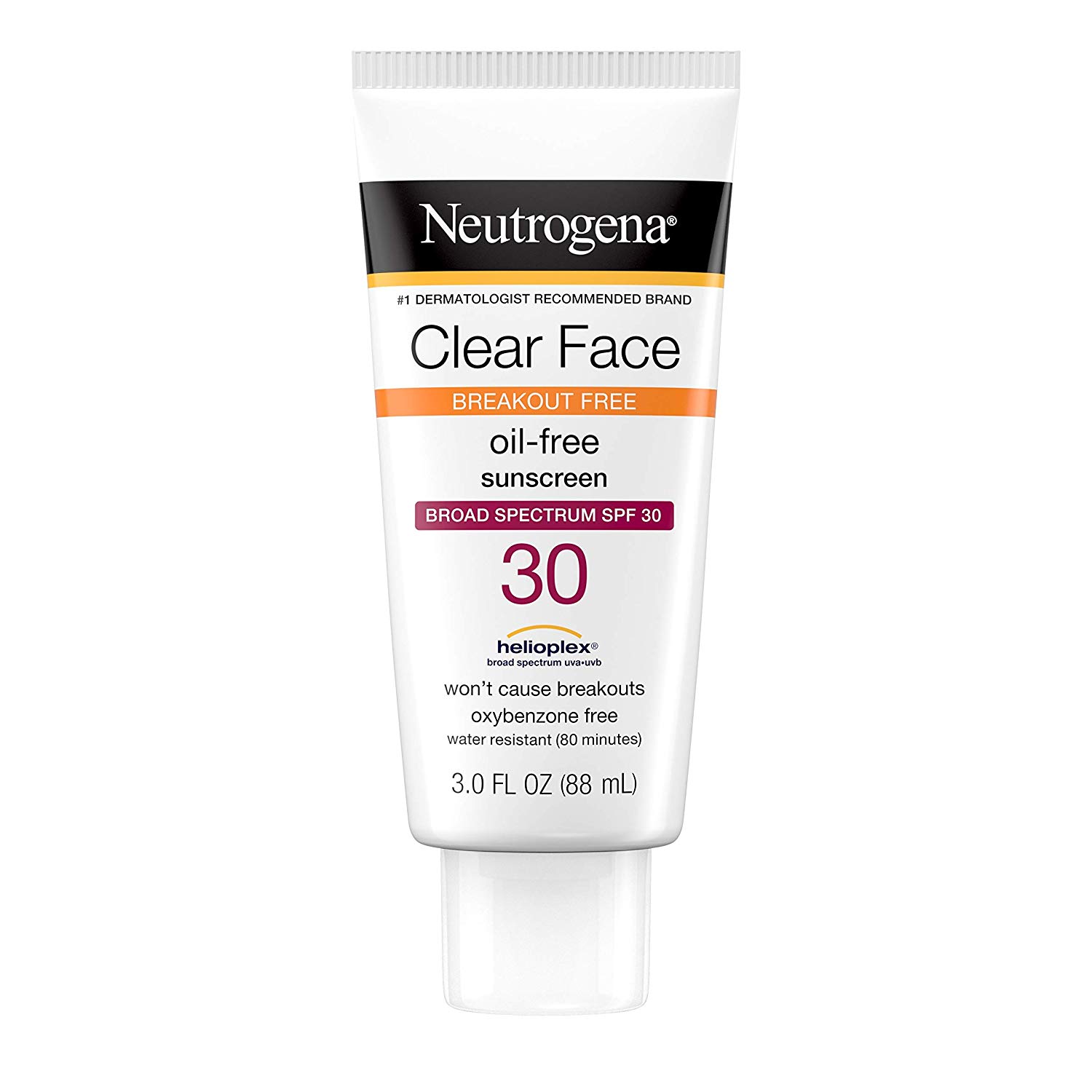 Neutrogena Clear Face Liquid Lotion Sunscreen
Highlights: Water light texture that leaves a weightless, matte finish and allows skin to breathe; oil free and non-comedogenic; formulated to prevent sunburns without aggravating or causing breakouts.
"I have mild melasma (darker pigmented areas) on my face. Being out in the sun without protection makes the melasma spots become darker. I've been using this sunscreen daily for six months and it has made such a difference! Even without make up on, my spots are barely visible. I'm not saying that wearing this sunscreen will rid you of melasma. But, protecting your skin from the sun will make the darker pigmentation fade dramatically. I wear this sunscreen under my make up and it is not greasy at all. I can be outside for hours and this sunscreen does an amazing job of protecting my skin." – Rebecca
Editors' Picks:
La Roche-Posay Anthelios Melt-In Sunscreen Milk
Highlights: Fast absorbing with a velvety finish; formulated with Cell-Ox Shield antioxidant technology; suitable for sensitive skin; Oxybenzone free.
"I'm African American and nothing drives me crazier than sunscreen that leaves white residue all over the skin. Not only does this one by La Roche-Posay dry completely clear, but it offers serious sun protection without drying out your skin. It's always in my beach bag!"  – Jeanine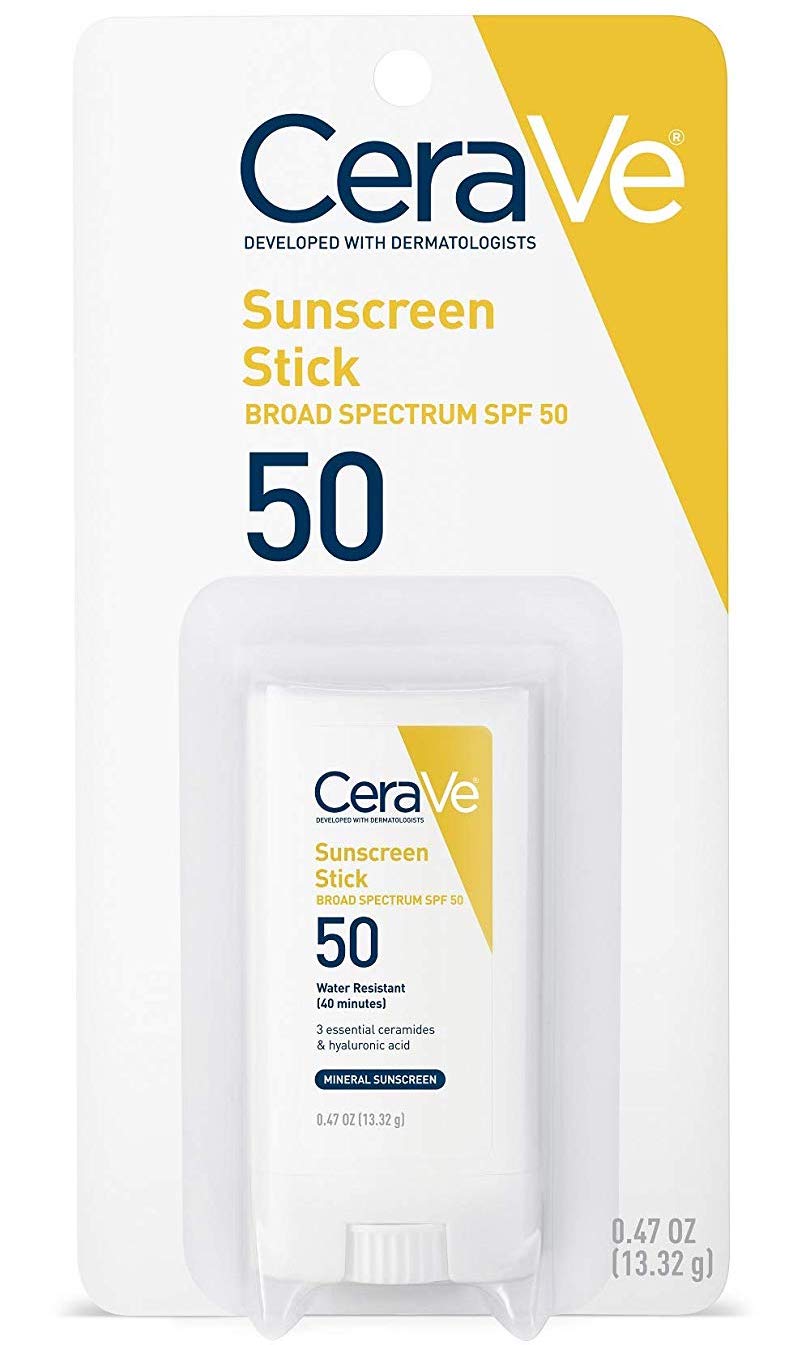 Highlights: Formulated with three essential ceramides (1, 3, 6 II) that help restore and maintain its natural protective barrier; Deflects sun's harmful rays with InVisibleZincTM Technology Microfine zinc oxide that spreads easily and leaves no white residue; non-comedogenic (won't clog pres), lightweight and oil free.
"I love using a stick sunscreen for the face because it is super easy and not messy. This one dries down clear and is lightweight on the skin, perfect to wear under makeup."  – Alisha
SheFinds receives commissions for purchases made through the links in this post.