I have no shame about my love for amazing water bottles. I'm convinced drinking tons of water is the only reason my skin stays soft and smooth and as such, I invest in the best vessels for water consumption out there.
bkr is one of my absolute favorite brands because their bottles are not only super stylish, but they're glass so they never change the taste of my water. Very important. But here's another reason to love bkr: they just launched a new 1 liter spiked bottle! It's everything I love about my old bkr, only bigger which means fewer trips to the water cooler.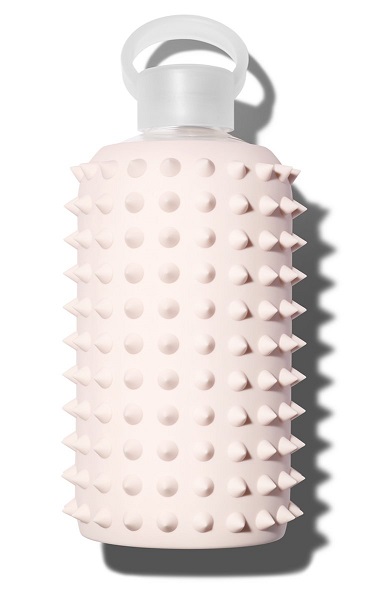 The bottles just launched today and if history is any indication, they're going to sell out fast. My advice? Order yourself one ASAP!
But before you do, get to know bkr's amazing founders–Kate and Tal–below and why they're so committed to women drinking water.
Why did you decide to create bkr?

We always knew that the prescription for gorgeous skin is sleep and water but we found ourselves drinking from tons of plastic disposable water bottles. We were cultured, intelligent, fashionable women drinking out of trash. And, it's especially bad for women to drink out of plastic because of the effects of leaching chemicals and estrogenic activity. It didn't make sense. We couldn't find a reusable bottle we loved so we decided to make exactly the bottle we wanted–something beautiful, effortless and chic. We knew if we wanted it, other people did too.
Talk to us about how important drink water is to you both personally?

How much water you're drinking, how much sleep you get, what you're eating, whether you're working out, your stress levels – good or bad, it all shows on your face. When we're properly hydrated, our skin looks more toned, our lips are softer and our hair is shinier. We jokingly call it "cameling" when you somehow forget to drink enough water. It doesn't happen to us often and it's only happened when we've forgotten to bring our bkrs with us, but if it does we notice it immediately. You notice fine lines and wrinkles more, your lips look peely and you feel extremely low energy.
How do you reach your water intake goals?

We try to drink 96 oz (3L) a day no matter what because that's the amount of water at which we feel and look our best. We'll have one Big in the morning while we're getting ready for our day, two Littles in the afternoon as we run from meeting to meeting and one Big in the evening before bed, usually curled up with Netflix.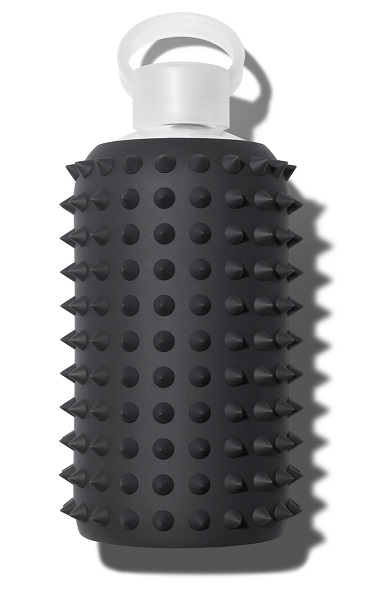 GET YOUR 1 LITER BKR BOTTLE NOW
[Photo: bkr]