If you have Beyonce-taste on a beer budget, you need to find a way to get the stunning diamond jewelry you want on your wedding day, without spending your future-children's college tuition. Adorn Jewelry is the answer to your bling-related prayers: the site rents top-of-the-line baubles in every style for a fraction of the cost to buy. Now you can get the perfect earrings (or necklace, or bracelet…), wear them for your big day, then ship them back, all for less than it cost to mail those wedding invitations: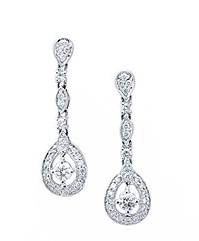 These classic diamond drop earrings: (which retail for over $3,000). but you can get the Whittaker Earrings for only $75 (including insurance!). Then simply ship them back in the prepaid envelope en route to your honeymoon. It doesn't get much better than that.

Dress up a classic neckline with an eye-catching diamond-and-pearl Budding Necklace. This 1.48 carat diamond showpiece retails for over $13,000, but you can borrow it for the day for only $150. Complete the look with the matching Budding Bracelet.

This diamond cuff Chadwick Bracelet features a delicate fleur de lis patern with enough diamonds to make any ex (his or your's) jealous for months. This $21,000 beauty rents for only $150.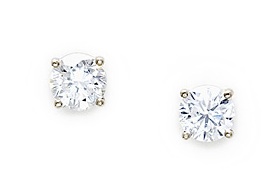 When your hair is up and your dress is dynamite, sometimes all you need is a simple stud earring. These Windsor Earrings pack a punch (they're worth $19,000). Renting them for $490? Don't mind if we do.
For more inspiration on planning your wedding day attire, check out of guides featuring the best wedding jewelry sets, wedding jewelry, and designer wedding shoes.