Fall is upon us, and the cooler weather, rich colors and pre-holiday cheer make this the perfect season to say I Do. Whether you're putting the finishing touches on your own autumn nuptials or planning a wedding for this time next year, here are 11 trends to try to stay away from for your fall event.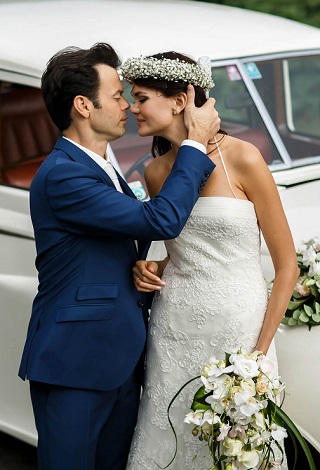 Boho
The bohemian trend has been having a major moment, but it seems to finally be on its way out, says Kelli Corn of Kelli Corn Weddings & Events. "Flower crowns are definitely at the top of the list of Boho trends that are over. Instead, ceremonies are taking a step toward the more traditional; in décor, venue, food and style."
Purple & Orange Flowers
When not done correctly, this trend made wedding flowers pretty garish, ruining pictures by overshadowing the bride and becoming an eyesore at the reception, says Anastasia Stevenson.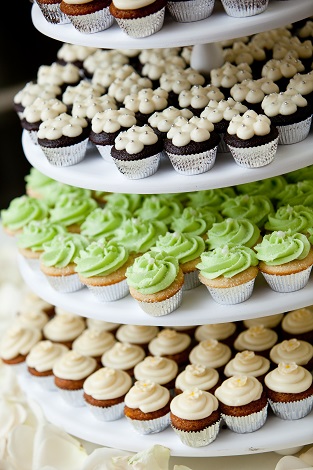 Mini Desserts
Although bite-sized desserts are convenient and can be really stylish, traditional wedding cakes are coming back, says Corn. "Layers upon layers of cake are taking the place of cupcakes, hand pies, and other bite-sized sweets."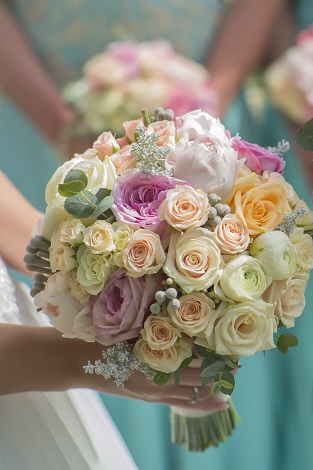 Structured Bouquets
Instead of very formal, roundly shaped bouquets, more free-formed florals are in for bouquets and centerpieces. Think loose, unstructured and an abundance of greenery surrounding the florals, says Corn.
Mason Jars
Mason jars have had their moment--and it's now time for that moment to pass. In fact, experts say that along with Mason jars, baby's breath and lace are also going out of style. "What is coming in is lots of greens, heavily textured bouquets, wood, concrete and Edison bulbs," says Keira Grech, florist on BloomNation.
Pastels
With fall comes a change in flowers and colors, but with many brides still hanging on to the pink, cream and ombre look, it's tough to get them away from this trend. "That said, while it was popular last year all year, including Fall, that's not the case this year," explains Danielle Rothweiler of Rothweiler Event Design. "Since we have seen these colors in excess through all of 2014 and most of 2015, Fall is bringing us deeper, richer colors and lots of jewel tones."
Photo Booths
It's time for couples to get away from the poor quality "photo booths," says wedding pro Richard O'Malley. "The classic 'Coney Island' types add nostalgia, but these poorly draped areas with $.99 store props are done."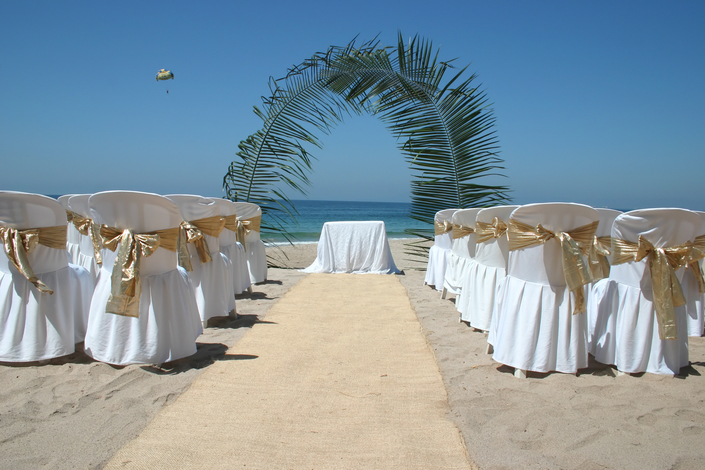 Burlap Aisles
While this can still be a good feature indoors, when used on an uneven surface, this made for terrible pictures, says Stevenson. "Brides and bridal parties were tripping on the fabric and generally this is not a polished or pretty effect."
Popcorn Bars
Yes, it is an inexpensive option, and if not done correctly, can seem obviously so. "Popcorn also makes everyone thirsty, which means guests can over imbibe actually costing brides more for the bar, as well as resulting in a sloppy reception party. Popcorn can also be messy if not just served plain, which is also boring," says Stevenson.
Heavy Makeup
Heavy contouring is on its way out, says Keka Heron, owner of A Bridal Piece. "More brides are opting going for the light, natural looking contour to accentuate their entire look."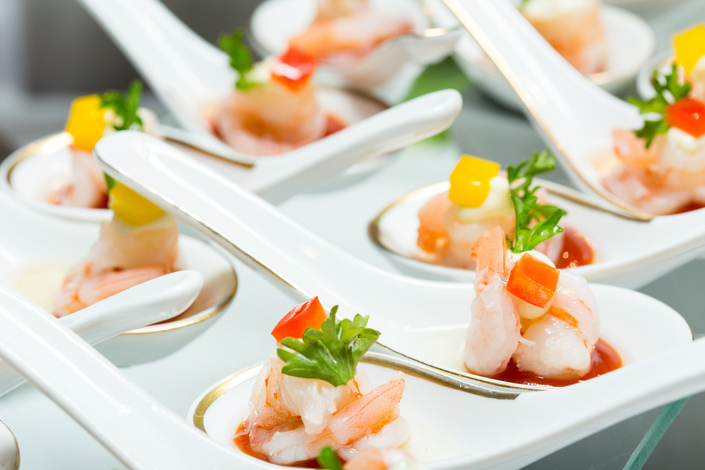 Waste
Almost all weddings involve food for the guests, but most couples are only now becoming conscious about how much food they are paying for and how much actually ends up in the trash, says Chef Nick Brune, co-founder and executive chef of Eco Caters. He suggests buffet dining options in which servers control the portions, making sure food is being prepared and given out only as necessary.