Planning a casual wedding is pretty easy, right? Think again! While a more laid-back affair might sound like you can throw it together in a snap, remember that any type of event takes a lot of thought and planning. Make sure your casual vows go off without a hitch by avoiding these 11 mistakes.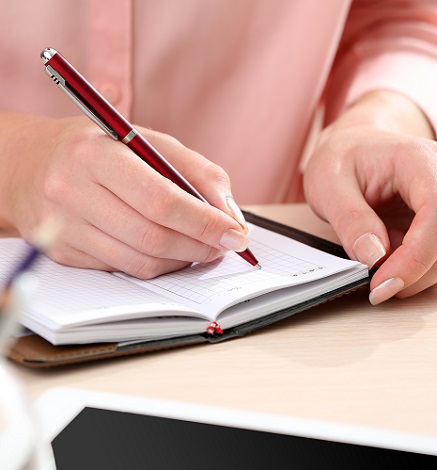 Thinking you don't have to plan.
Some brides make the mistake in associating a casual wedding with one that doesn't require a lot of planning. "Even the smallest weddings with 10-20 guests will involve organization and careful planning," says Greg Jenkins of Bravo Productions. "Makeshift functions may work when throwing a last minute pizza gathering with a few close friends at home, but it doesn't apply to all of the steps involved in putting together a wedding."
Forgetting about guest expectations.
A wedding is still a wedding, says Karen Bussen, author of The Simple Stunning Wedding Series and exclusive designer for Palladium Hotels and Resorts. "Even at a backyard celebration, folks will expect cover from the sun, restroom facilities nearby, refreshments, some kind of entertainment, a place to park their car and shelter in case of rain. They'll also expect an organized event, so don't overlook thinking through the whole day."
Skipping the seating.
One of the issues that always comes up is the seating, says Danielle Rothweiler of Rothweiler Event Design. "My casual couples don't want the banquet rounds because it's too 'wedding,' but I have to remind them that they will need seating for people. We find alternatives from funky benches and chairs to long and decorative tables. The other battle I fight is the 'no seating chart' which is not cool for any type of wedding, casual or not. The bottom line, it's a wedding, and there needs to be a seating chart to avoid confusion. Trust me, people will complain about where they are sitting, but they will complain louder if they have to figure it out themselves!"
Assuming everyone knows what "casual" means.
A casual wedding can take place at any time of day, in many different settings--a restaurant, backyard or beach, etc. Don't forget to include any suggestions for dress and clues to help your guests understand what your definition of casual is (family-style feast at the farm, campsite picnic, barefoot on the beach, etc.), says Bussen.
Having a cash bar.
It's never okay to make guests pay for refreshments at your wedding, says Bussen. "If budget is a concern, just offer beer, wine and/or prosecco and possibly one fun cocktail made with tequila or vodka."
Sending an email invitation.
There are a few occasions in life where it's still really nice to get a piece of paper mail--and a wedding is one of them, says Bussen. There are many casual, budget-friendly options for printed invitations available online.

[Photo: Paperless Post]
Forgoing the timeline.
One of the biggest misconceptions that brides have with a casual wedding is that they don't need a timeline and that things will just happen organically, says Kristin Watkins of Stephanie Rose Events. "In reality, you end up with a lot of downtime with guests sitting around not knowing where to go or what to do. It is important to have a rough timeline with the ceremony, meal and any traditions such as cake cutting and family dances so that there is some structure to your day."
Failing to think about cleanup.
If you're having the wedding in a public space or a VFW, for example, you'll be responsible for cleaning up the site after the wedding. Most brides will enlist the help of family and friends to set-up décor and have a caterer deliver food, but little help is enlisted for post-wedding clean-up duties, says Watkins. "The last thing a bride and her family want to do after hours of celebrating is dishes and emptying trash cans. Hire someone to help with the clean-up and your day will be much more enjoyable."
Forgetting about Plan B.
If you're having an outdoor event—at a public park, for instance—you need to plan for bad weather, says Watkins. "If you are planning a backyard wedding for 50 guests and it rains, can you fit 50 guests inside? Or if the weather is hot, do you have shade? Also remember to check lighting and electrical capabilities. You don't want a sound system to blow your electrical breakers and leave you without power."
Doing too much DIY.
Sure, it seems like a great idea: Why pay a florist to make your centerpieces or your bouquets when you can do it so much cheaper yourself? Even if you delegate this responsibility to someone else in attempts to keep it casual and inexpensive, chances are that that someone will be a close friend or relative who is also there to celebrate with you, says Aviva Samuels of Kiss the Planner. And if you don't know that much about flowers--which have a longer lifespan without water or in certain climates--you can wind up wasting money in the end.
Assuming that casual and small is the same thing.
There's a big difference between a casual wedding and a small wedding. "While sometimes they are one in the same, it is possible that you can have a large casual wedding or a small formal wedding," says Samuels. "Be sure that if you are truly looking for a casual wedding, that you describe that accurately to those involved in helping you to bring that vision to fruition. If you still want your wedding to be of a formal nature, but you would like to keep it intimate and small, be sure that is instead what you describe."