Daytime weddings are becoming a popular--and cost-effective--way for couples to say I Do. If you're holding your wedding while the sun is still up, be sure to avoid these 11 mistakes.
[Photo:
Ryan Ray Photo
]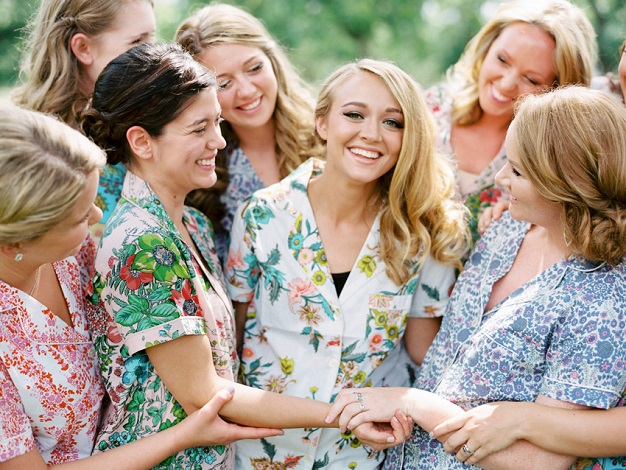 Forgetting the early start time.
When planning a daytime wedding, couples tend to forget just how early they'll need to start their day, says Nicole Batiste of Events By SB. "For the ladies, hair and makeup and just general primping can take a few hours. Talk to your 'beauty' vendors well in advance to understand their timing estimates and work that into your plan well before printing invitations with ceremony and reception times."

[Photo: Ryan Ray Photo]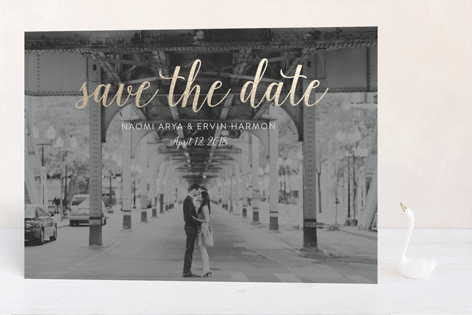 Skipping Save the Dates.
Morning and afternoon weddings are gaining steam, mainly because they can save couples big money. If you're going this route, you must notify your guests ASAP, says Kia Martinson of EST Occasions. "The more notice they have, the better chance they will have to attend the wedding.  A last-minute invite will mean your guest list will be lower since getting the day off or getting their sooner can be difficult."

[Photo: Minted]
Wearing the wrong attire.
A daytime wedding usually means sitting in the sun--at least for the vows. A bride in a heavy gown and the room in a three-piece tux is probably not a good idea, says Michael Motylinski, an Ordained Minister, in the US Virgin Islands. Instead, stick with something lightweight and breathable.

[Photo: Ryan Ray Photo]
Going too heavy on the makeup.
When applying makeup for your daytime wedding, keep it lite and be sure to apply it in a well-lit space (ideally with natural light) since what may look natural indoors may appear heavy and over done under natural light, says Arsineh Ghazarian of Zveil.
Not considering your guests' comfort.
If it's a scorching hot day, be sure to have shade available for your guests, ample water and other necessities to keep your guest cool and comfortable. "One of our brides distributed personal mister fans to her guests, which were a big hit at her June wedding," says Ghazarian.

[Photo: Ryan Ray Photo]
Having a long ceremony.
While you might want to have multiple readings and songs, people might not hear it because they'll be passed out from heat exhaustion, says Motylinski. Keep the ceremony under 15 minutes and your guests will thank you.

[Photo: Ryan Ray Photo]
Picking the wrong time for photos.
The daytime sun (especially for an outdoor mid-day wedding) can be harsh--definitely not the best light for photos, says Batiste. "When planning the timing of the day, keep the sun in mind. Consider taking family photos before the ceremony versus right after; earlier morning and late afternoon are nature's best time of day for natural lighting in photography."

[Photo: Ryan Ray Photo]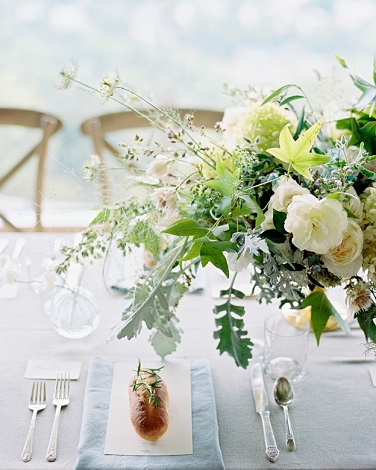 Skimping on food.
Some couples think a daytime wedding means not having to offer guests a full meal. Not true! In fact, one of the worst things is for people to leave your wedding still hungry--not to mention that an empty stomach in the sun and heat can cause people to pass out. Instead of the typical wedding food, offer lighter fare, says Anastasia Stevenson, "The DIY Wedding Planner." Think a brunch menu with pastries and appetizers to keep catering costs down.

[Photo: Ryan Ray Photo]
Ditching a dress code.
Guests may be unsure of what to wear to a morning or mid-day wedding and dress a lot more casually. It's important to specify the appropriate attire for the occasion on your invitations, says Lauren Groeper, Chancey Charm Denver Wedding Planner.

[Photo: Ryan Ray Photo]
Not getting enough rest.
Since preparation for a morning or daytime wedding will begin much earlier during the day, make sure the bridal party gets plenty of rest the night before, so don't plan any bachelorette parties that night, says Groeper.

[Photo: Ryan Ray Photo]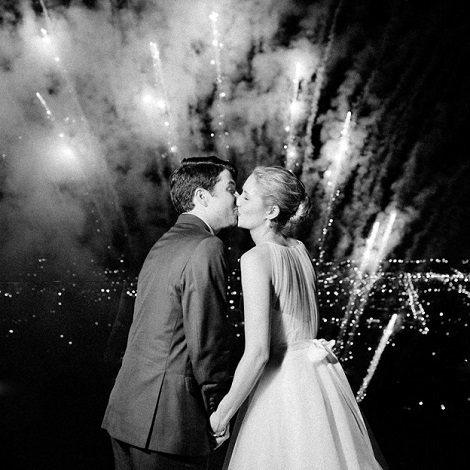 Ending the party at nightfall.
The wedding doesn't have to end when the sun goes down, says Anne Chertoff of Twirl Weddings.  "Schedule the ceremony and luncheon/brunch menu following your vows and then plan an after party for a smaller, more intimate group of immediate family and closest friends--a la Prince William and Kate Middleton."

[Photo: Ryan Ray Photo]