For outdoor-loving couples, the woods will seem like the perfect spot to exchange vows. But every location comes with its own set of challenges. Be sure to watch out for these 11 common mistakes brides make when planning a wedding in the woods.
Pushing off permits.
It's also important to take the state and county guidelines into consideration, especially for landmark areas, says Marc Wilson of MWD Lifestyles / Weddings by MWD Lifestyles. "If couples fail to correctly and completely fill out paperwork to use the areas, they risk having their wedding shut down with little notice."
Forgetting hidden costs.
Unless you find a venue situated in a wooded area, you will have to create your own wedding space, which means renting tables, chairs, linens and more--and that will cost you more money than if you were saying I do at a traditional venue.
Skipping the tent.
No matter the time of year, wooded weddings and natural environments should have a rain plan, says Wilson. "Engaged couples can decide for themselves what's worse: tents with wooded floors, which can be costly, or a wet rainy wedding and unhappy guests who may have traveled great distances to attend."
Ignoring the bugs.
Another outdoor issue a bride may overlook is bugs—especially in wooded areas, says Erica Vanco of Estera Events. "Please make sure your vocal with your outdoor venue of this issue. Many rural areas have local bug companies that offer the service of spraying the grounds before guests arrive. Typically, they will spray grounds a few days prior to ensure the safety and success of this procedure. Nothing is worse than seeing your guests smacking their arms and legs while trying to enjoy their dinner!"
Not bringing in bathrooms.
You may need to make sure there are porta potties at the event if it's a very rural area, says Anne Sarno-Mcilwrath, manager and lead designer at Crickets Flowers. "Just be sure to dress them up to make them more comfortable for guests."
Skimping on transportation.
It is a good idea to organize transportation for guests, says Breen Halley Miller of TOCA Event Design. "If the location isn't easily accessible, it may be difficult for guests to locate the venue/location. Sometimes a small bus is needed to shuttle guests to/from their vehicles."
Not communicating with guests.
Let guests know ahead of time how "rural" the location is so that they know how to dress, says Jessica Kuipers, owner of Bijoux Events. You don't want guests to show up in stiletto heels that will sink into the ground or dress too formal for the locale.
Factoring in outside vendors.
If it's a remote area, will your vendors be able to easily access the area so they can make deliveries on the wedding day? You want to have the big vendors--caterers, entertainment, florist--come by to figure out the logistics before you commit to the location. And keep in mind they might charge an extra fee because of the extra travel time.
Ignoring guests' comfort.
Think about what your guests will need to feel comfortable and have a good time in your area. Comfortable seating and shade from the sun are two biggies. Also, have plenty of water and sunscreen on hand for you and your guests, says Lauren Groeper of Chancey Charm Denver. "Even a short amount of time in the sun can cause a pretty bad burn. Considering all the items above will make the wedding experience so much more enjoyable for both you and your guests."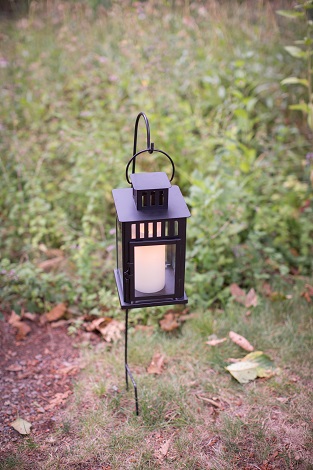 Overlooking the need for lighting.
Candles and twinkling lights are romantic, but they might not be enough to adequately light your location. You don't want to risk anyone falling and getting hurt, so go over the area and figure out what you need to keep guests safe.
Leaving food out in the open.
Food can spoil and/or melt (your wedding cake!) in the sun, so you want to make plans with your caterer to make sure everything stays fresh and safe to eat.