Summer is coming, and the beautiful weather inspires many couples to wed on the beach. Since this is such a growing trend, you want to make sure your wedding stands out from the crowd, so take a look at these ideas that are sure to wow your guests.
[Photo:
KT Merry
]
Choose an unusual time.
Couples often get married on the beach in the afternoon, when the heat and humidity is at its peak. Not only will this leave you and your guests sweating bullets, but the full sun exposure can actually interfere with your photographer getting the best shots. Think about holding your vows in the morning, followed by a brunch reception, or choose a true late-night affair by exchanging I Dos at sunset (which can be as late as 9pm) and then partying into the wee hours.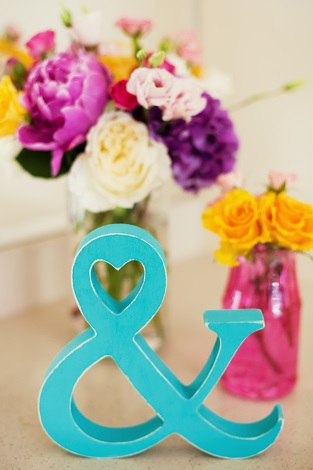 Choose bold colors.
The beach is beautiful, but the sand is a very neutral backdrop. When deciding on wedding colors, choose one vibrant hue that will really pop near the sand and surf, such as bright orange, turquoise, or fuchsia.
Think beyond the bouquets.
Summer blooms are in abundance, but that doesn't mean you have to limit your options to bouquets. Have your maids walk down the aisle wearing leis or carrying colorful parasols. This can give your wedding party a unique look and makes for some fun photos.

[Photo: Etsy]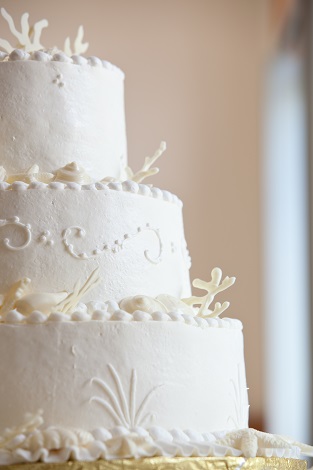 Skip the sea shells.
It seems like every beach wedding has the same décor, whether it's sea shells, star fish or anchors. If you really want to wow your guests, go in the opposite direction with a more unexpected theme.
Keep guests' comfort in mind.
We've said it before, but it's worth repeating: If you're having an outdoor wedding, you must go that extra mile to make sure your guests are well taken care of. Have bottles of water, paper fans, sunscreen and bug spray on hand so that everyone can enjoy the event.

[Photo: Etsy]
Serve lighter fare.
Heavy foods and the heat will not leave your guests feeling their best. Instead, choose lighter options (think grilled chicken and fish), fresh produce, and cool drinks.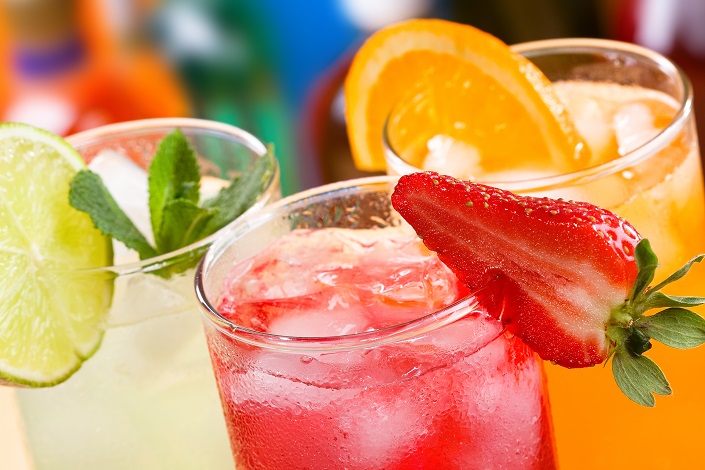 Serve cold drinks.
As guests enter, offer up some cold drinks they can enjoy while watching the ceremony, such as lemonade or iced tea. But skip the alcohol at this point--it dehydrates and you don't want guests getting tipsy before the party even starts.
Provide a shoe check.
You don't need a coat check, but offer up a shoe check at the ceremony entrance. It can be a place where guests can safely leave their shoes so they don't get sand in them. You might also want to provide some cheap flip flops for them to wear, and have a place where everyone can brush the sand off their feet afterwards.

[Photo: Etsy]
Hand out useful favors.
Pass out favors at the beginning of the wedding that your guests will truly appreciate, such as sunglasses or parasols they can use during the ceremony. Or you can find items they can use afterwards, like luggage tags, beach towels or small blooms they can plant at home.

[Photo: Etsy]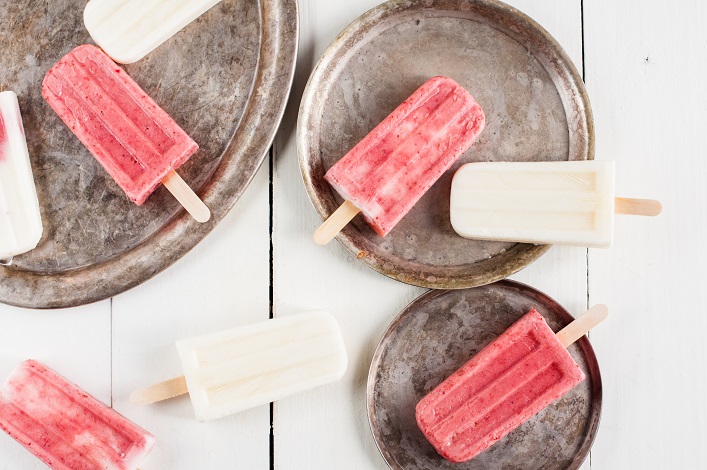 Send them off with something sweet.
You might also want to have ice cream or even popsicles on hand for guests as they leave. You can even hire a truck to serve these treats. It will give the event a more whimsical feel--and help cool everyone off!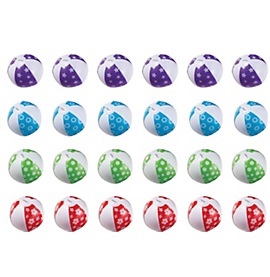 Have a ball.
Forget rose petals or rice--give guests some mini beach balls they can toss in the air during your recessional, which will make for a festive (and colorful) photo.

[Photo: Party City]