Most couples are on a tight budget when planning their wedding day, so it's necessary to omit a few things in order to save some money. But those items that didn't seem like such a big deal during the planning process can turn into major regrets after the big day is done. No one should have to feel that way after their vows, so we asked some experienced planners and vendors to share the biggest things brides wished they had ordered for their ceremony and reception. Here are 12 you don't want to miss for your own I dos.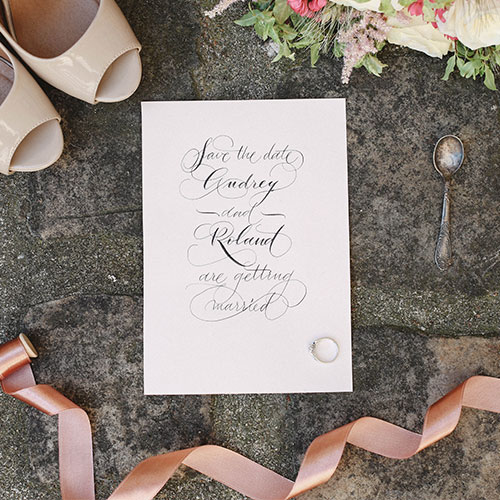 1. Save the Dates
"In the excitement of getting engaged, couples sometimes choose to email out a quick save the date that shares a photo and a wedding date, but no other information," says Emilie Dulles of Dulles Designs. "Then in come flooding the questions from guests about venues, hotels, logistics, travel, and other information."
It's better to work with a seasoned stationer to consult, design, produce, and mail a printed save the date that not only gets guests excited for the wedding, but also shares all relevant details about the event.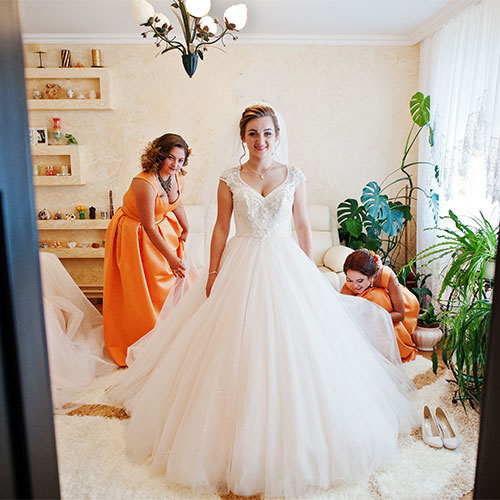 2. Day-Of Coordinator
You shouldn't be stressing about anything on your wedding day--or hand off that stress to your mom or maid of honor. Hire a day-of coordinator that can help with all of the little details at the ceremony and reception so you can just enjoy!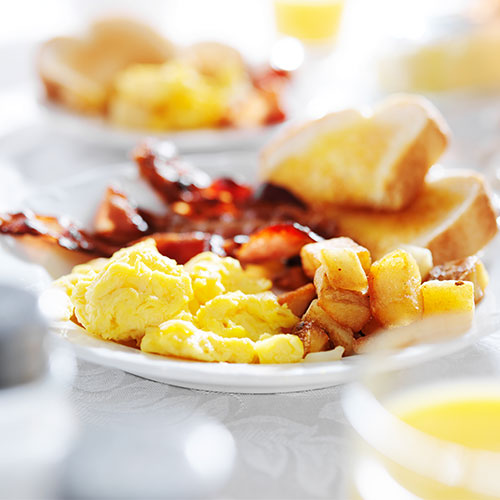 3. Breakfast
Many brides are so caught up in the excitement of getting ready that they forget about the most important meal of the day. Make sure you order breakfast for yourself--and your bridal party, says Lindsay Tschida of Journeyman Distillery.
4. Second Photographer
It's always a good idea to consider more than one photographer, says Pui-Ming Chow of Perfocal. "Capturing the beautiful candid moments is just as important as capturing the key moments. With two photographers, you get to reminisce on memories that would have otherwise been missed or lost."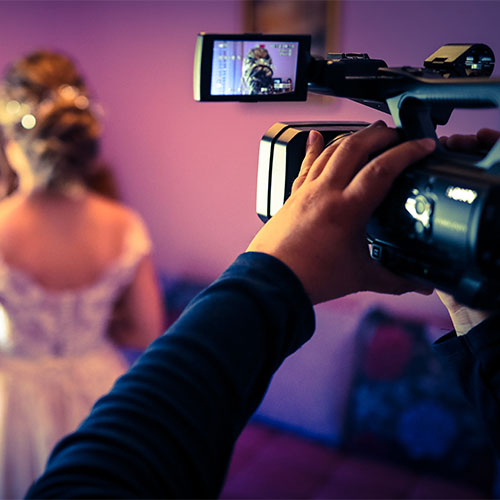 5. Videographer
Wedding Videography is still something couples skip, or put as a last priority on their list of services to book, but it is an entirely different medium than photo and offers an authentic ability to relive the experience that no other service offers, says Tom Paul of Rooted Pine.
6. Wedding Album
While some brides might decide to save by putting together a quick album online, there is an art to putting together a wedding album. With that in mind, it's best to consult with a professional who can help you choose the best photos and arrange them properly for maximum impact.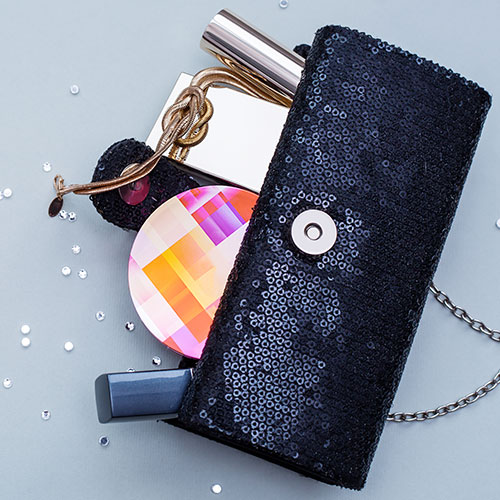 7. Emergency Kit
Hopefully you never have to use it, but make sure you have an emergency kit on hand, says Tschida. "I can't count the number of times a well placed safety pin, Tide pen, or breath mint saved the day!"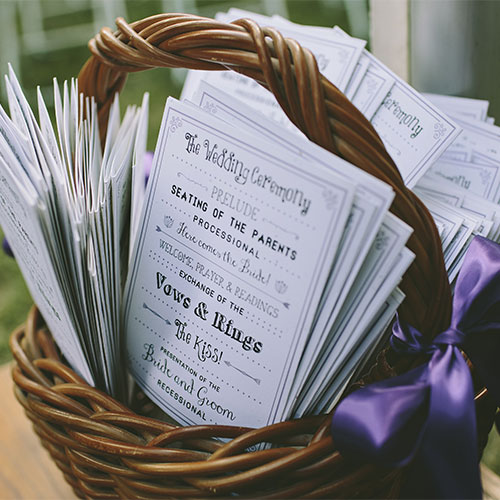 8. Ceremony Programs
While the reception is a good time, the ceremonty is the most important part of the wedding weekend. A ceremony program not only helps entertain and guide the guests before and during the ceremony, but also becomes a meaningful keepsake afterwards, says Dulles.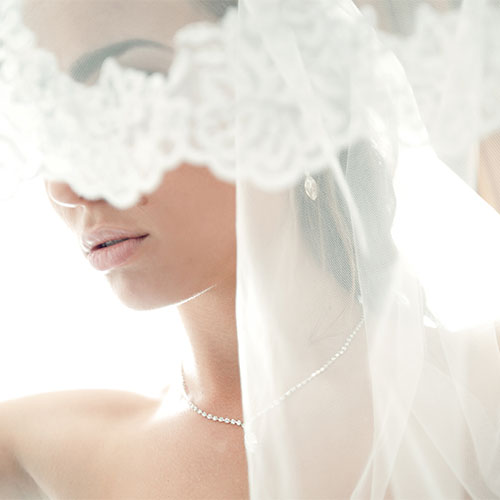 9. Veil
So many brides think they don't want a veil and then regret it later, notes Brittany Finkle of Happily Ever BorroWED. If you're not sure--and don't want to spend the money on something you might not use--consider renting one or buying it secondhand.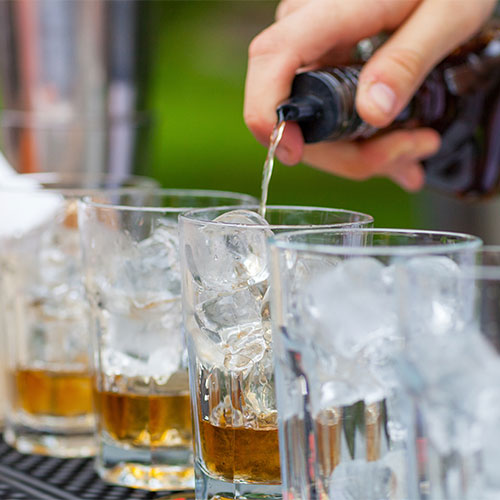 10. Open Bar
One of the biggest pet peeves for guests is having to fork over cash at the bar. Even if you simply serve beer, wine and soda, don't allow your guests to pull out their wallets at your reception.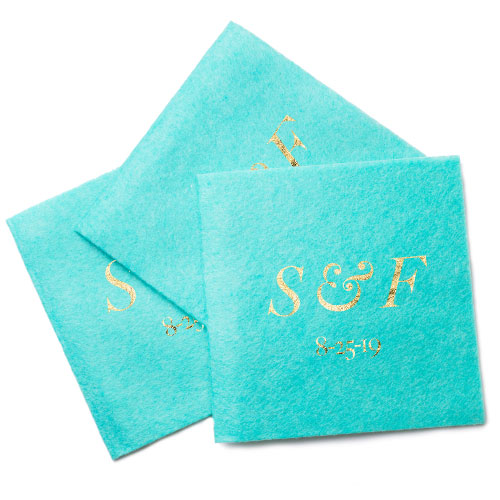 11. Monogrammed Napkins
The napkins provided by the venue are often cheap and boring, notes Dulles. "Monogrammed napkins and/or cups for the bar are not only a delight to use during the reception, but also double as party favors for guests and fun keepsakes for the families to enjoy at home after the wedding."
12. Place Cards
While skipping place cards will save a few hundred dollars in paper and calligraphy, it ends up being a bit of a nightmare for the guests as they do the awkward 'which seat should I take' dance, explains Dulles.