As much as I love some big-name luxury skincare brands, I also know their generous marketing budgets allow them to purchase prime real estate on the shelves of well-known beauty boutiques and department stores, guaranteeing their products will be seen by the most people and their names never forgotten. I'm not here to slam popular brands because many of them deserve every iota of success they enjoy. But there are quite a few "indie" skincare brands--those with names that may not come to mind (yet) when you're stocking up on cleansers, masks, moisturizers and serums--that rank right up there among the greats.
Here are 6 really fantastic skincare brands that you need to know about.
Dr. Jart+
Dr. Jart+ is a Korean skincare brand that is careful about keeping triclosan, mineral oil, and thymol, and other nasty offenders out of its products, and offers hyper specific treatments to address every skin care need under the sun. Look beyond its BB cream lineup, which is all the rage, and you'll find amazing products like its Blackhead Master Patch, which gently eliminates impurities from the skin. As long as you have the perseverance to keep at it on a regular basis, there's a good chance you'll never see another blackhead on your nose for the rest of your life. My personal favorite? Water Fuse Water-Max Sleeping Mask, which contains Hyaluronic Acid Macromolecule, olive leaf extract, cranberry extract, nine essential oil blends of lavender and more, and should be applied at night and rinsed off the next morning. Who doesn't want to wake up and have to do less to look better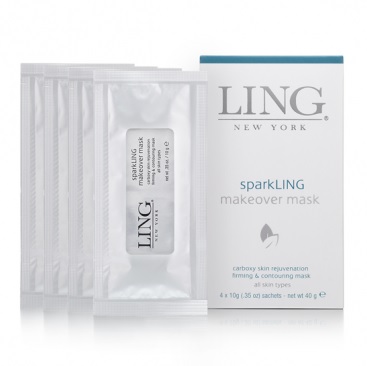 Ling New York
If you live in New York City and are obsessed with skincare, chances are you saved all your pennies at some point to get a facial at one of Ling Chan's spa locations. Ling New York is Chan's amazing line of cleansers, scrubs, moisturizers, eye creams, masks, peels, and on and on (her soaps and body scrubs are also to die for). If you can only splurge on one product, I can't say enough about the SparkLING Makeover Mask, a bubbling beauty that draws incredible amount of oxygen to the skin's surface and leaves your face firm and practically phosphorescent.
Elta MD
Every dermatologist knows about Elta MD, even if you'll never be able to find a single product in the line in any store in your neighborhood. Their sunscreens are a dream for anyone who has sensitive skin or suffers from rosacea or acne--and you can credit the fact that they use natural zinc oxide in their SPF moisturizers. The no-frills brand doesn't waste time with fancy fragrances or expensive additives--expect gentle, but effective cleansers and lotions that reduce inflammation and redness in the skin.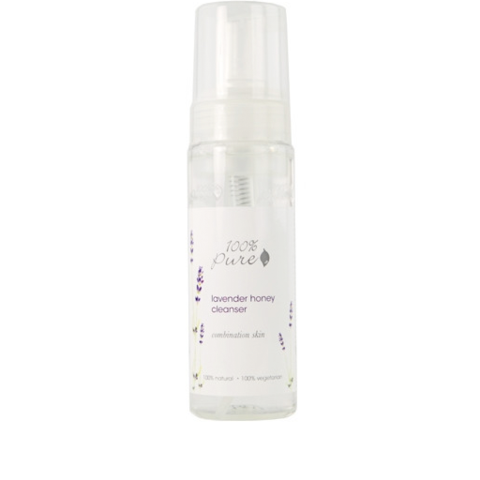 100% Pure
This organic skincare and cosmetics line is long past the indie stage, but its praises should be sung on a daily basis because 100% Pure lives up to its name--they're totally committed to bringing us skin, body, hair, nail, and even baby products and "fruit dyed makeup" (not kidding) that are completely free of artificial colors, fragrances, synthetic chemical preservatives, and toxins. How can you not feel good about that? Their Organic Lavender Honey Facial Cleansing Foam is a coconut-based cleanser that works like magic to instantly remove all traces of makeup from your face without stripping it of moisture. And all tired eyes need a dose of Organic Coffee Bean Caffeine Eye Cream, which absorbs in seconds, never irritates eyes, and makes puffy eyes look like they spent the last nine hours in a peaceful slumber.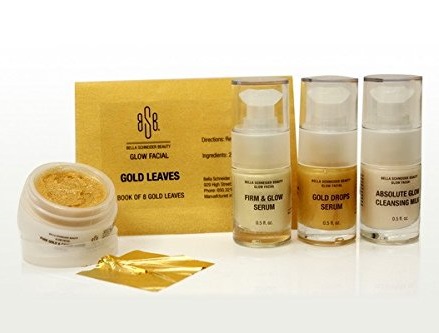 Bella Schneider Beauty
We all know we can't pamper ourselves everyday, but when we do (and we all should from time to time) there is nothing as luxurious Bella Schneider Beauty's BSB Culmine Glow Facial Kit, which includes a light exfoliant, application of gold leaves, and gold elixir. You will not get over your skin's luminous glow or the way it feels--I had to stop myself from caressing my cheek in public. The kit is marketed as one that is ideal to use before a wedding or high-profile event, but I'm pretty sure I'll find a way to incorporate this into my bi-weekly at-home facial. It's that amazing.
Sustainable Youth Anti-Aging Skincare
Sustainable Youth is a skincare line that contains alasta, which is said to be the first real advancement made in Aloe vera in over six millennia. Here's why it's reportedly different: instead of using the gel found inside of the Aloe plant, like most products that contain the ingredient, alasta was developed using parts of the rind of the Aloe leaf and is said to be able to stimulate macrophages, a type of white blood cell, into getting rid of all of the nasty free radicals we want far away from our skin. It then releases cytokines to help repair and rejuvenate the skin. That's the science behind it--but how do the products rate? Sustainable Youth's Ultra Creamy Cleansing Lotion is my go-to cleanser when my skin feels drier than usual because, if I were feeling really crazy that day, I could get away with not moisturizing after I cleanse my skin. It's that gentle. But my favorite product of all is Sustainable Youth Super Boost Night Serum. With ingredients like green tea, cucumber extract, and licorice root, it consoles my skin even after the most stressful of days.