Your wedding day is a celebration of your love and commitment to one another, which is something that everyone wants to toast to. Your guests will be eager to raise their glasses to the occasion with a cocktail (or more), and while you want everyone to have a great time, you should also consider what kind of vibe you want to set for the event. This is especially true as you want to avoid any mishaps that might occur that could put a damper on the day.
With that in mind, here are six drinks you should seriously consider avoiding at the reception:
Shutterstock
1. Over-the-Top Signature Drinks
While wowing your guests with a signature cocktail is a nice touch, picking an over-the-top recipe can lead to higher costs and longer wait times for guests. "Stick to the classics but add a personalized twist," recommends Kayla Dingman, a wedding coordinator at W Austin.
Shutterstock
2. Red Bull & Vodka
Combining alcohol and large amounts of caffeine could cause an adverse reaction in some people--and you certainly don't want to send a guest to the ER, says Helah Kehati of JPO Concepts.
Shutterstock
3. Shots
Shots are an excuse for guests to get sloppy drunk and super rowdy, so think twice about serving them, says Kehati. Save those for the after party if you're throwing one!
Shutterstock
4. Red Wine
Keith Phillips of Classic Photographers suggests that brides skip the red wine, if possible. "In fact, skip any drinks with color in it," he says. "We've run into plenty of scenarios where a drink has been spilled on a white gown--and that is a tough stain to cover up," he explains.
Shutterstock
5. Frozen Drinks
Despite their pretty colors and garnishes, Kehati suggests avoiding any drink that needs to be made in a noisy blender.
Shutterstock
6. "Skinny" Drinks
Some guests might feel uncomfortable ordering a "skinny" drink. If you're going to serve these beverages, then call them something else, says Kehati. And remember, it's a wedding, so many people won't mind indulging in the calories anyway!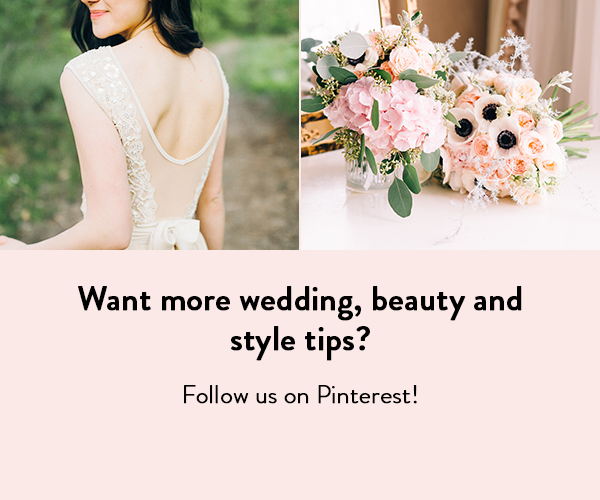 Shutterstock
Want more wedding tips and advice? Follow SheFinds on Pinterest!