Even if one (or both) of you have two left feet, you can still have an awesome first dance as husband and wife. Simply take in mind these six tips to make sure your first dance is amazing.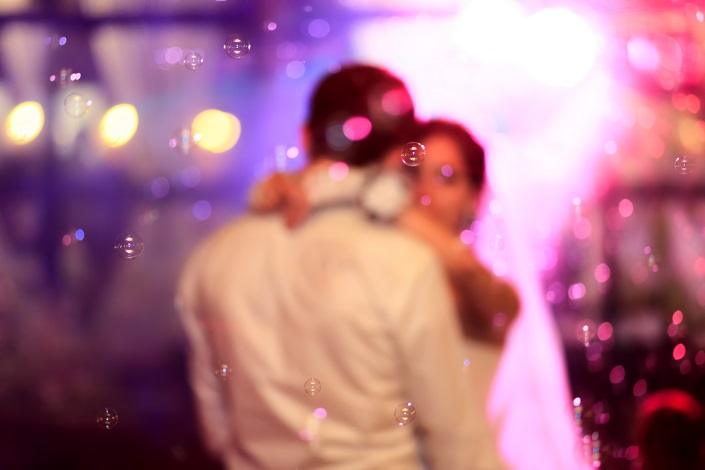 Agree on the dance.
If one of you wants a traditional waltz, while the other wants a sexy tango, that obviously poses a problem--so you need to find a compromise stat. You and your groom should be on the same page when it comes to the type of dance you both want for the first one.
Choose the right music.
Once you pick the type of dance, you'll want to decide on the perfect song. The tune you choose should match the style of dance you're planning on, so ask your DJ or band leader for some recommendations.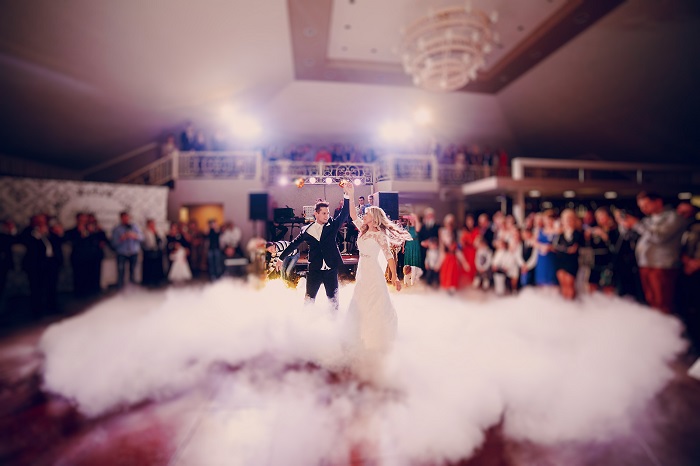 Don't get too elaborate.
While it might be your secret fantasy to reenact the lift from Dirty Dancing, leave the elaborate moves for another time. The last thing you need on your big day is a trip to the emergency room.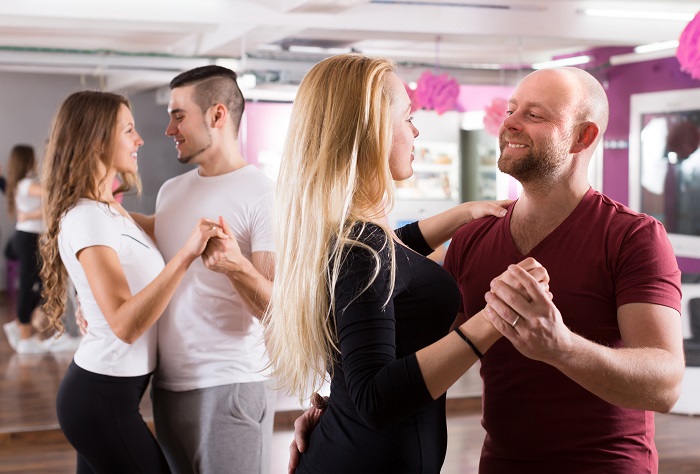 Take lessons together.
If you're really nervous, sign up for some dance lessons a few months before the big day. While you might not want to add another wedding-related expense, think of it as standing date night where you guys can enjoy some time with one another.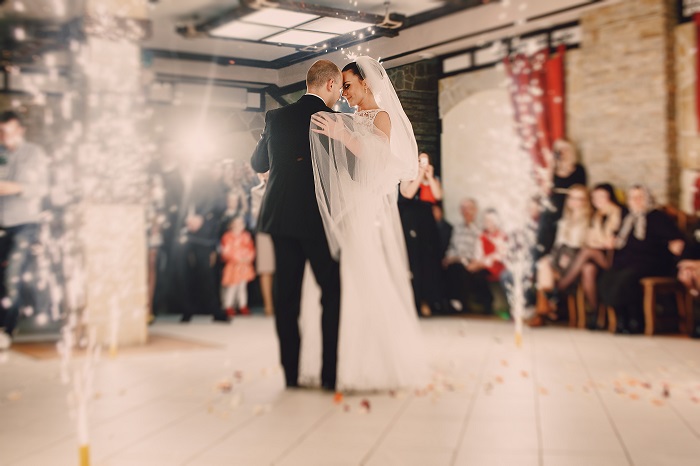 Practice.
As you already know, practice makes perfect! And even if you're not taking lessons, you might still want to go over your "routine" before all eyes are on you. So move the living couch out of the way and rehearse before the main event.
Have fun!
This isn't Dancing with the Stars--no one will be doling out scores at the end of the dance. Focus on what's most important, which is that you're finally husband and wife! Breathe deep, relax and have fun.