While many wedding day items are perishable (good bye centerpieces and signature cocktails), there are certain items you'll want to keep so you can treasure them for years to come. Whether you start a scrapbook or simply place them in a shoebox, these are seven things every bride should consider taking with her after the big day.
[Photo:
The Happy Bloom
]
The top tier of the wedding cake.
This popular tradition of eating the top tier of the wedding cake on your first anniversary is something most couples still hold dear, so be sure your caterer knows you want to take it home with you. And of course, wrap and freeze it ASAP.
The bridal bouquet.
While flowers do die, many brides are choosing to have their bouquets preserved in some way--and the results are absolutely beautiful. From keeping it in a shadow box or pressing the flowers in a scrapbook to making a piece of jewelry with it, there are plenty of options for brides who fall in love with their bouquet and don't want to toss it away after the big day.
An invitation.
Your photographer will no doubt take a photo of the invite at some point during the day, but you will still want a hard copy to put in your wedding day scrapbook or even to frame and display in your home.

Antique Lines Foil-Pressed Wedding Invitations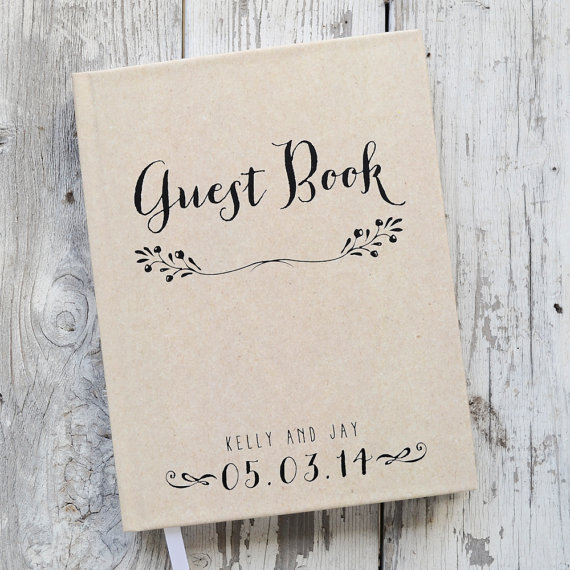 The guest book.
Whether it's a traditional book or a unique alternative, your guests' well wishes are something you can display in your home and treasure for years to come.

Wedding Guest Book ($39.50)
Your wedding dress.
While trash the dress photo shoots has become popular, we're still in favor of keeping your dress. Some uses for it after the wedding: Make a christening outfit for your firstborn, shorten and dye it to wear again, keep it for your daughter or granddaughter to wear (or she could at least use parts of it for her own wedding day) or simply take it out one day in the future to see if it still fits. You put so much time, energy and money into making that dress perfect for you, why get rid of it after wearing it only once?
A favor.
Be sure to order a few extra favors so you can take one home, too. Even if it's edible, you'll want a chance to enjoy the treats you picked out for your guests.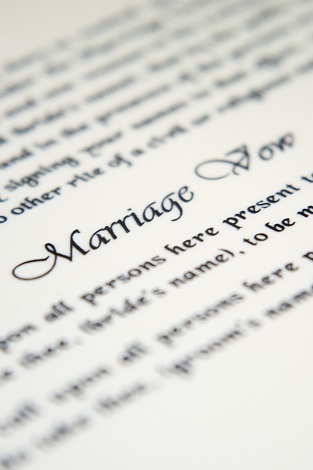 Your written vows.
If you wrote your own vows down on paper or cards to recite at the altar, these mementos are definitely something you'll want to pack away. You can even take them out each year on your anniversary so you can recite your vows to each other again and again on this special date.