There's something charming about a rustic wedding, so it's no surprise that so many couples choose to have one for their event. But just like any other theme, there are some common missteps made that can put a damper on the day. Here are nine mistakes you don't want to make at your rustic wedding.
Thinking rustic means disorganized.
Rustic brides don't want a "stuffy" celebration, but that doesn't mean you shouldn't plan for the comfort of your friends and family, says Karen Bussen, author of the Simple Stunning Wedding Series and exclusive designer for Palladium Weddings. "Even if you don't want to assign each person to a particular seat at a table, I do suggest at least assigning everyone to a table."
Choosing the wrong venue.
Make sure that the venue style matches the rustic look you are going for, says Christina Lei Farrow, president & founder of Aisle Planner. "We have worked with brides who are so in love with the rustic style, but seriously consider venues that don't match that feel. We know you absolutely love your favorite French restaurant but, will it really help you create your vision?"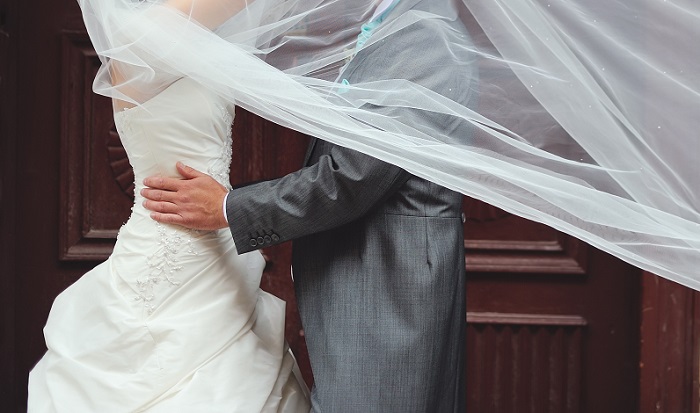 Planning for rain, but not for wind.
If any part of your celebration will take place outside, remember that the wind can be a dangerous and mischievous force. "I've seen 1,000 pound flower-covered arbors knocked over like a house of cards by a strong gust," says Bussen. "The same for tall centerpieces and escort card displays, so speak to your florist about the specific conditions of your rustic celebration, and make sure things are anchored properly and designed with your setting in mind."
Forgoing sophistication.
Rustic doesn't imply "shabby," "broken" and "dirty," says Greg Jenkins of Bravo Productions. "Rustic can be upscale and elegant. Rustic, like beauty, is in the eyes of the beholder. What's rustic for one person may be tacky for another. The bride should be clear about how she defines 'rustic.'"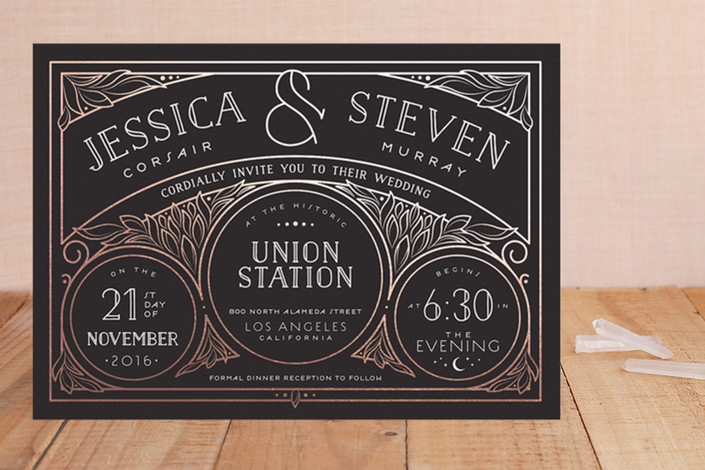 Not making the dress code clear.
Rustic often denotes casual attire--possibly even wearing denim in the minds of some guests. If the wedding theme is rustic, but the bride is expecting guests to wear somewhat dressy attire, that should be made clear in the invitation, says Jenkins.

[Photo: Minted]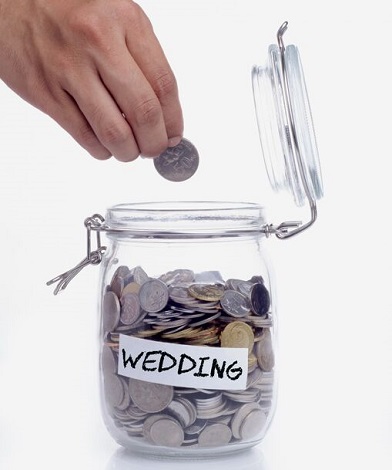 Assuming it will cost less.
Brides often think rustic weddings will cost less than having one that's more formal, which becomes problematic when planning a budget, says Jenkins. "The reality is a rustic venue may cost you the same amount has having the wedding at a museum. The cost of flowers, a wedding cake, and equipment rentals is the same for just about any wedding. Cost is cost and budget accordingly!"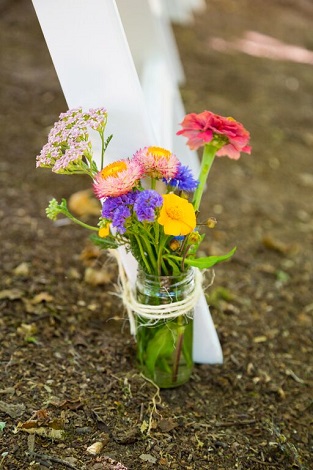 Going crazy with wildflowers.
Wildflowers tend to be great options for rustic weddings, but be sure that you (or your bridesmaids) aren't allergic, says Beth LeonGuerrero of WildFlowers Inc. When in doubt opt for succulents instead of flowers to reduce the chance of watery eyes ruining your wedding pictures.
Getting too natural.
The rustic wedding cake sitting atop a beautiful tree stump is a classic look for a rustic wedding, but some brides forget that the tree stump is real wood, and real wood may contain small insects that you don't want anywhere near your wedding cake. "Always use a doily or Styrofoam tier at the base of your cake to avoid the little critters taking bites out of your cake before your guests do," says Brandon Baker of Loveletter Cakeshop.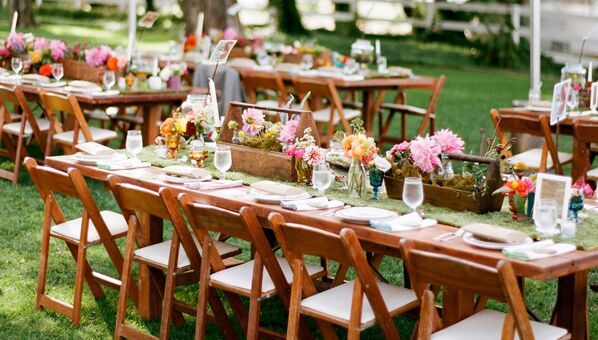 Forgetting about flooring.
Many rustic brides envision grass under their feet, tables set along a meadow, maybe with a tent overhead. But even on a beautiful night, grassy ground can be damp, soft, and buggy. "Ladies in heels may ruin their shoes or be uncomfortable. Tables set on a surface that is just slightly uneven will look wobbly and off-kilter," says Bussen. "I always insist on a tent floor, and my brides always thank me."

[Photo: Ryan Ray Photography]