For couples that want to party into the wee hours, an evening wedding is definitely the right time to say I Do. Just make sure you don't make any of these nine mistakes when planning your nighttime event.
Not timing photos properly.
One of the many mistakes brides make when planning an evening wedding is not planning for portraits before sunset, but expecting beautifully, naturally lit wedding portraits when the only options are indoors or flash photography, says Megan Tsang Hand of Megan Tsang Studio. "If couples want those beautifully lit, outdoor portraits, they should opt for a 'first look' during the day and wedding party, couples and family portraits before their evening ceremony."
Overlooking cost.
Evening events are quite popular and depending on the venue, evening events could be more expensive than a day wedding, says Erin Bhoorasingh of Grand Lens Photography.
Skipping meals.
If you're prepping for the wedding with your bridal party most of the day (and especially if you're having celebratory cocktails as you dress), it's critical to get some food into everybody before the wedding and reception begin, says Sandy Malone of Sandy Malone Weddings & Events. "Your wedding party will be stuck doing pictures after the ceremony, and you don't want to deal with anybody getting grumpy, or dealing with low blood sugar. Also, a sloppy drunk wedding party doesn't make for a very serious ceremony or attractive wedding photos."
Partying too long.
Not everybody wants to party all night long, so don't wait until midnight to cut your cake unless you're okay with the older and younger guests leaving before the big moment and missing out, says Malone.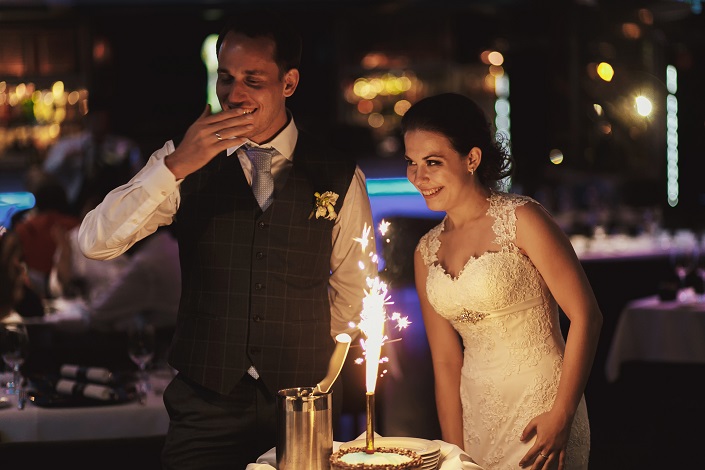 Limiting the lighting.
You might have dreams of a candlelit ceremony and reception, but that lack of lighting can be dangerous for guests, servers and vendors. So be sure to coordinate the right amount of lighting for your venue beforehand so you can achieve your environment and still keep everyone safe.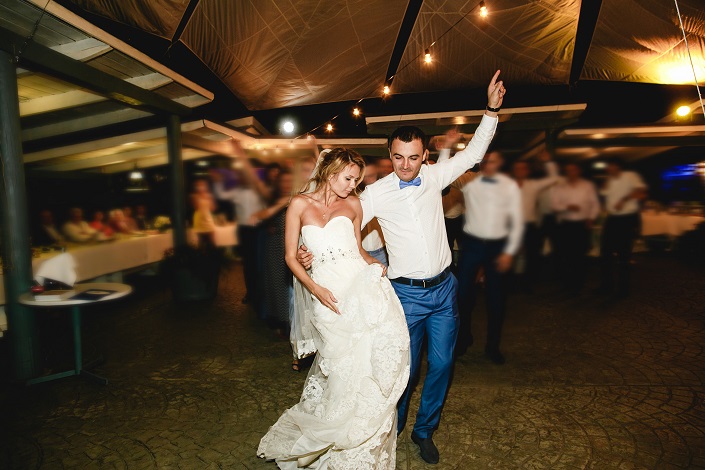 Not asking about noise.
Couples should remember to ask the venue if there is a noise curfew for the venue or the town, which will give their wedding a hard end time and prohibit the couple from extending the party late into the night, says Anne Chertoff of Twirl New York. "Some towns also have alcohol bans where a venue cannot serve liquor after a certain time, such as 2 a.m.  If you're thinking of partying till dawn you should check and get in writing when the party has to come to an end."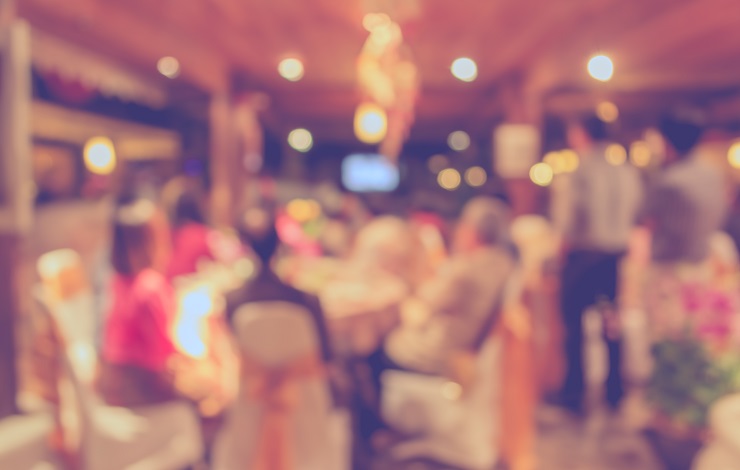 Ditching the dress code.
Couples should never assume that guests will come to an evening wedding in black tie, says Chertoff.  "While etiquette dictates that Saturday night from 6 p.m. on is formal attire, not everyone is familiar with these dress codes, so instead of hoping that guests rents a tux or puts on their most formal gown, it's best to write the desired attire on the invitation or reception card. Printing Black Tie, Black Tie Optional or Formal Attire will do the trick."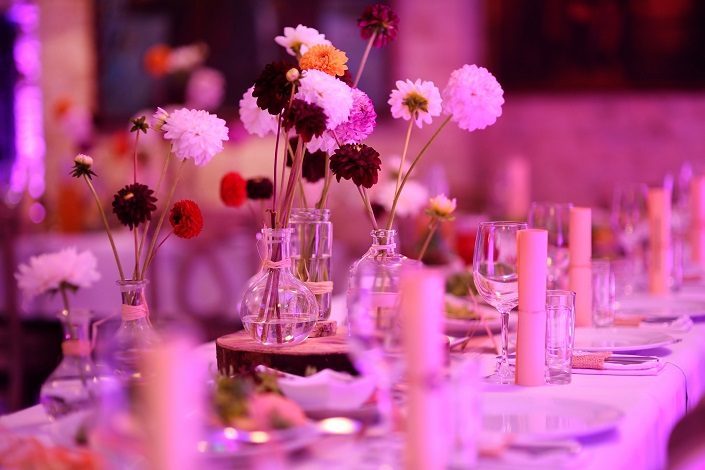 Making everything super formal.
Just because your wedding is at night doesn't mean you can't have some fun, especially with the menu. After all, who doesn't love pigs in a blanket! "Pick food for cocktail hour, the reception and dessert that you and your fiancé really enjoy and serve that up at your wedding," says Chertoff. "Don't feel obligated to go the traditional route of roast chicken, filet and grilled fish. Talk to your caterer about what foods and drinks you love and let them create a menu that reflects your favorites."
Forgetting about vendors.
Hosting an evening reception might mean you have to put up vendors the night of the wedding, especially if they are traveling a distance, says Jyl Deering, Chancey Charm Boston/Cape Cod Wedding Planner. "Many bands or photographers will have it built into their contract that overnight accommodations must be provided if the event ends at a late hour."