Getting married in a big city certainly has its perks, but all that hustle and bustle can sometimes lead to planning stress. Make sure you don't forget about these nine factors when planning your own city vows.
Budget
City wedding costs are often higher than those for weddings held in more suburban or rural areas, says Karen Bussen, author of The Simple Stunning Wedding Series and exclusive designer for Palladium Hotels and Resorts. "Everything from catering to venue administration charges to sales tax, hotels and hair and makeup artists can be at a premium and the bigger the city, the bigger your budget might grow. Get written proposals from all your venues and vendors and be sure to ask if there are any 'hidden' or extra costs such as overtime for setup or breakdown, etc."
Parking
To make travel and parking easier for your guests, confirm guest parking locations and consider booking shuttles to and from your reserved hotels, says Brittany Collier, Chancey Charm DC Wedding Planner & Coordinator. "I always encourage my brides to have a map created for all of their wedding events and also include parking locations! Tie it into your wedding color palette or theme for a lovely and logistically smart way to help your guests get around."
Traffic
In a city, distances can seem short, and even your GPS might seriously underestimate the amount of time it would take to get from uptown to downtown in city traffic. Parades, street closures due to construction, sporting events and more can also cause major traffic jams. Allow plenty of time just in case, and alert your venue to be ready a little early in case your good planning gets everyone there in good time, says Bussen.
Other big events
Before you secure your wedding date, do a little research to see if there are any major events happening in the city that weekend--is it "move-in weekend" at the local college or is there a huge sporting event or conference scheduled for that weekend? If so, it might be better to choose another weekend so you aren't hit with huge markups on hotel rooms and bumper to bumper traffic all weekend, says Francie Dorman and Britt Cole, founders of 42º North Weddings.
Permits
In many big cities, you must get permission to take your bridal party and photographer into a public park or landmark for those magazine-worthy portraits. "Ask your photographer to make sure you have whatever permits are required signed, sealed, and on hand, just in case," says Bussen.
Noise
When choosing a city wedding venue, be sure to ask about the noise factor--especially when choosing hotel blocks for out of town guests. "Being close to the train tracks, busy highways, concert venues, etc. could make it hard to hear during the ceremony or reception," says Lauren Groeper, Chancey Charm Denver Wedding Planner & Coordinator. "If guests have a bit of down time between the ceremony and reception, create a list of fun activities or your favorite site seeing spots. This will give them ideas on how to fill their time until your reception."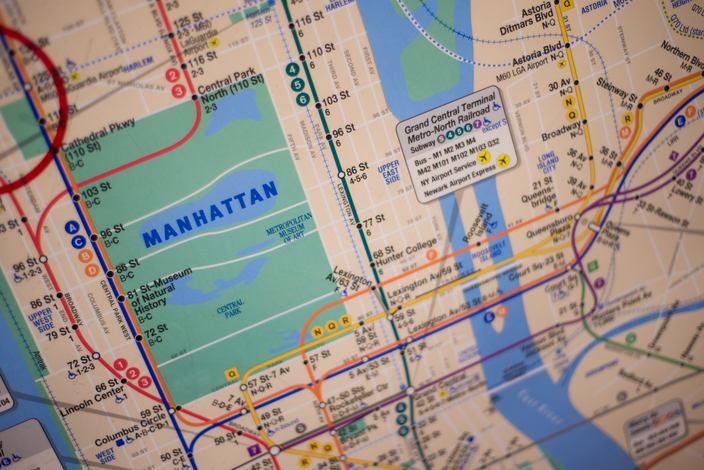 Directions
Couples who live in a major city, especially those who've grown up in the area and take public transportation for granted, sometimes forget that subways and taxis are unfamiliar to some out of town guests. "We always recommend that our couples include a subway system map in their guests' welcome gifts, along with specific tips on how to get from the hotel to popular tourist spots," says Stephanie Aspinwall of E**vent Design + Management. Tucking in a Metro fare card is a nice touch as well. We also recommend sharing basic instructions for using Uber."
Transportation
Aside from guest parking, don't forget about the bride and groom's transportation, says Danielle Rothweiler of Rothweiler Event Design. "For example, if you host your wedding at a NYC location, and then want to go take pictures afterwards, if you're driving/in a limo, there needs to either be a place for the car to park or at least circle the blocks. This needs to be discussed in advance because the driver might not be willing to do that on the day of, and this will drastically affect the timing of the day. If the entire wedding party and immediate family also need to be in these pictures, there needs to be enough transportation for all of them which also needs to be planned out in advance."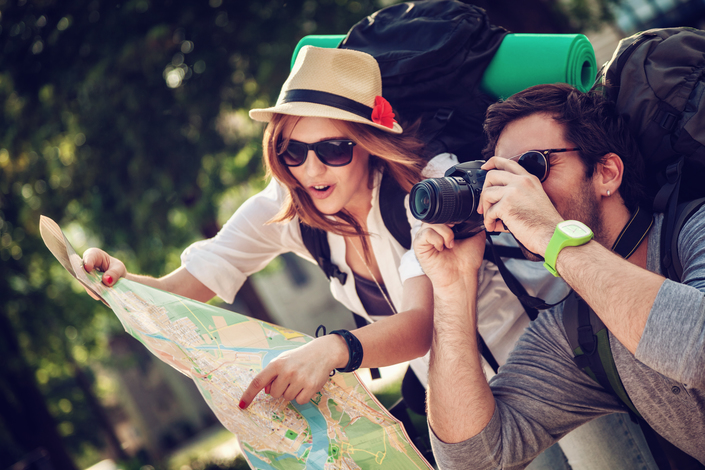 Tourists
Getting married in a public area? There will, of course, be other people there enjoying the scenery. Try to rope off the area where you're having your wedding, or use a large canopy to make the area more private, say Leah Caglio of Ritani.