Supplements are a dime a dozen. Some work. And some work really well.
Others will break the bank without making good on all of their promises.
If you are trying to lose weight, but are struggling to get your metabolism up and running, specific supplements can help — but the key is choosing only those made with ingredients that have been proven to boost your metabolism (and that are safe).
The good news is that you don't have to spend hundreds of dollars to score a supplement that works.
This affordable $18 metabolism-boosting supplement basically makes stomach fat melt.
Shutterstock
In the world of metabolism-boosting ingredients, one reigns supreme: green tea extract.

Green tea contains polyphenol catechins and caffeine, which combine to create the perfect thermogenic conditions in your body that heat your body temperature just enough so that it burns calories on its own. According to studies, green tea really can boost your metabolism and create conditions that make it easier to burn fat.

But there's a caveat. Most studies are performed on subjects who have consumed an amount of green tea extract that is equivalent to several cups of green tea each day. And there may be plenty of reasons why you would not want to drink that much tea — namely, its caffeine content can make you jittery and keep you awake at night.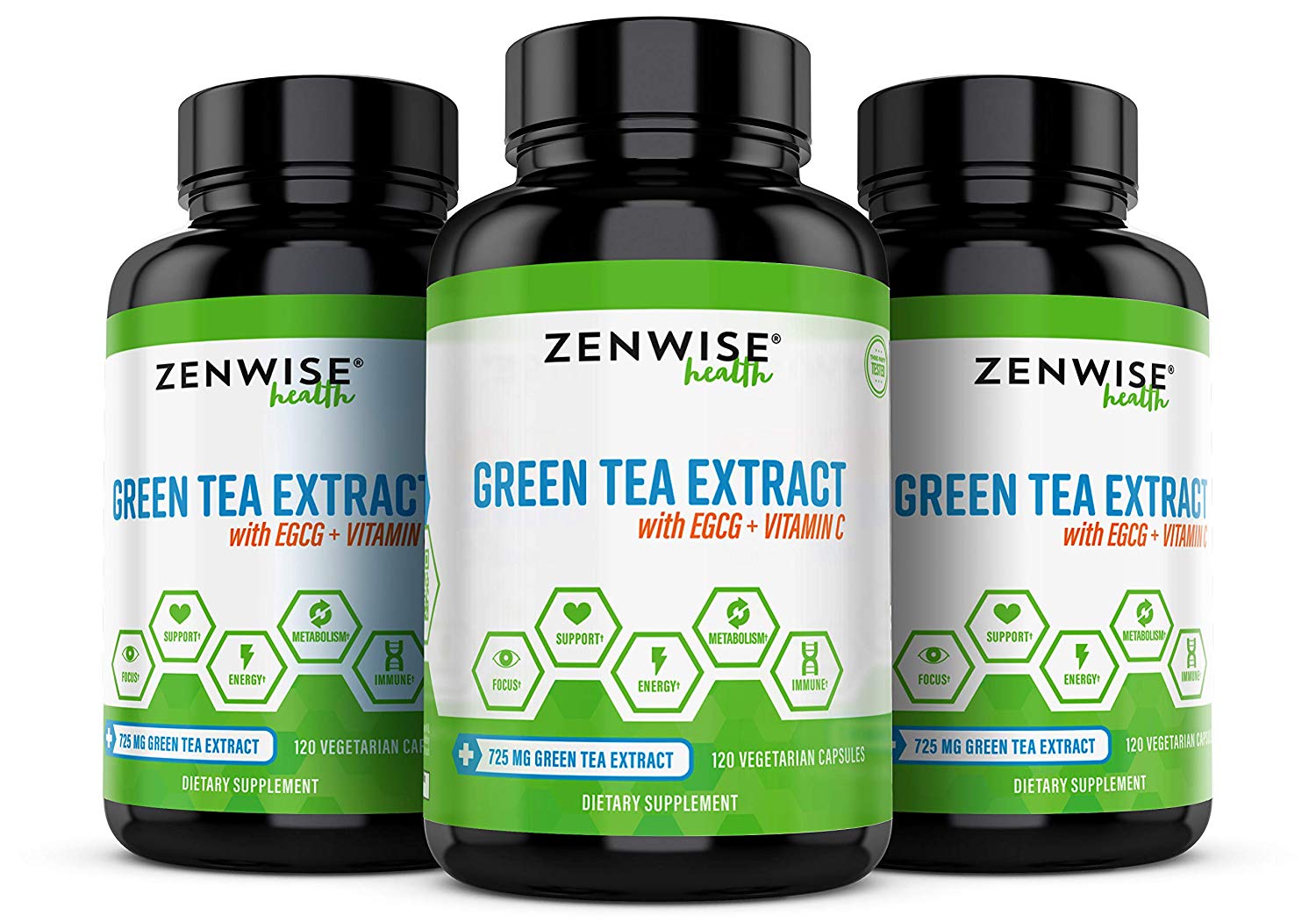 This is where a good supplement comes in.

Zenwise Health Green Tea Extract supplement is one of the most highly rated green tea supplements on Amazon. It has a 4.3/5 star rating, with more than 1,500 mostly positive reviews.
Zenwise Green Tea Extract, $18, Amazon
This natural supplement contains three key ingredients: vitamin C, green tea extract with 98 percent polyphenols, and EGCG catechins. It features 725mg of Green Tea Extract per serving — with absolutely no caffeine.

You should always check with your doctor before starting any supplement regimen.

But if you're curious about what reviewers have to say about this supplement, here are a few comments from customers.
One reviewer raves: "Definitely love this product!! Totally can feel my metabolism reved up and even if I eat high calorie sweets or fatty foods, if I take one pill, I feel like I lose weight in the morning. I only take it after big meals though, otherwise I feel like my metabolism is too high and I need to eat more! I am usually sensitive to caffeine, so this decaffeinated version is awesome and I don't feel jittery or it doesn't keep me up at night."

Another reviewer writes: "This product is just what I needed. After having trouble with fluctuating hormones I gained weight that I could not lose. I wanted a safe way to lose weight and gain energy. Due to migraines caused by caffeine, I also needed the product to be caffeine free. It took no time for these pills to start working. I immediately noticed a difference in my appetite and energy. The pounds are starting to come off too! (With light exercise as well) So thankful I came across this product!"