A little concealer can go a long way, especially if you didn't get a good night's sleep or struggle with dark circles and under-eye puffiness. When it comes to finding the best under-eye concealer, makeup artists recommend opting for a hydrating and creamy formula for a natural-looking finish. This is especially true for those with mature skin as they're more prone to having their concealer settle into fine lines and dry spots. Need help tracking now an affordable, non-creasing under-eye concealer? L'Oreal Paris' Infallible Full Wear More Than Concealer is one of Target's best-selling formulas and is always receiving positive reviews from shoppers. Keep scrolling to learn more about this top-rated drugstore under-eye concealer and find some makeup artist concealer tricks: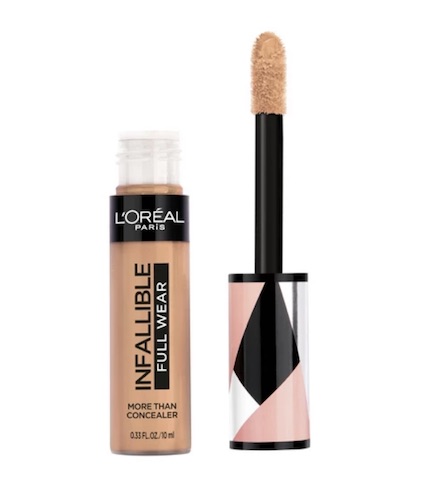 TRY IT: L'Oreal Paris Infallible Full Wear More Than Concealer ($10.99)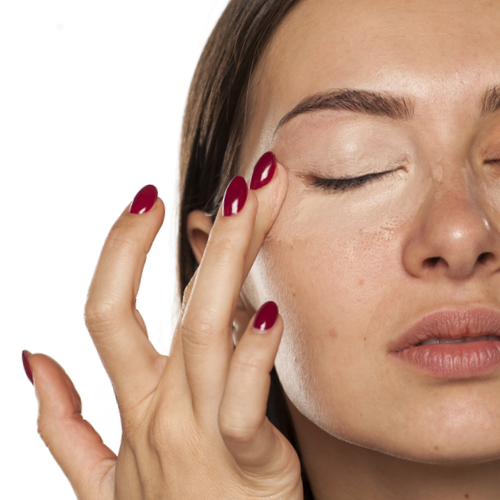 Shutterstock
Key Benefits Of Using This Affordable Non-Creasing Under-Eye Concealer
Product Highlights:
-Completely covers under-eye circles, imperfections, minimizes redness, and scars.
-Offers full coverage and seamless matte finish.
-The extra large applicator provides maximum coverage in one stroke.
-Available in 25 shades for every skin tone.
Promising L'Oreal Paris Infallible Full Wear Concealer Reviews:
"This concealer rival my all time favorites like my Tarte Shape Tape and MAC Studio Finish and Pro Longwear concealers. It applied smoothly and filled in my fine lines under my eyes and had great coverage. It pulled my complete look together flawlessly. It didn't crease and got me through an entire photo shoot under bright lights that could have melted me. Love this concealer and would buy over and over again." - Kimmerz
"I love this concealer! Shade range is pretty good. All skin types to wear this formula. Buildable if you want to, great for a medium coverage as well. Wasn't cakey, and didn't crease. You can wear this evened out on the skin with, or without powder.. clean, affordable, all inclusive makeup, thank you!" - Neganskatt
"Great concealer made my dark circles disappear! I love the coverage." - Nancyh1620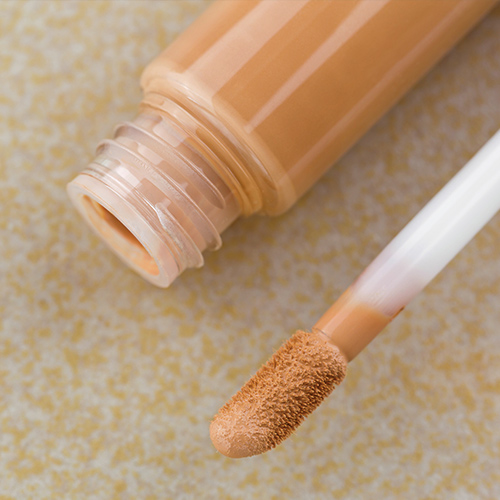 Shutterstock
The Best Makeup Artist Concealer Tricks
Every beauty lover knows just how life-changing a quality concealer can be, but most struggle with finding the right way to apply it. Here are some of the tips and tricks that our favorite makeup artists swear by to create a flawless complexion:
1. Use A Damp Makeup Sponge
This trick comes from makeup artist Kirin Bhatty, who recommends applying concealer with a dampened makeup sponge to ensure a natural-looking coverage. It also helps enhance your skin's radiance to deliver a glowy and dewy look.
But, that doesn't mean that you can't get the same effect from using your fingers. Celebrity makeup artist Gianpaolo Ceciliato loves to apply concealer using his fingertips when working with his A-lister clients. "I use my fingertips for a natural light coverage or a concealer brush for more coverage," he tells Byrdie.
2. Don't Apply It Directly Under Your Eyes
Celebrity makeup artist Colby Smith always applies concealer in the "the little diagonal groove" under the eye to prevent any caking or creasing. "My trick is to place the concealer in the little diagonal groove under the eye. By adding lightness and coverage to the dark area and leaving the outside of the eye clean, it allows you to pull the depth forward. This makes the under-eye look smoother and brighter," he says.
3. Follow Up With A Powder
Once your concealer has been blended to perfection, makeup artists say it's best to lock it in place with a sweep of translucent powder. "Make sure you use a very fine powder to lightly dust over to set into place," Mickey Williams, celebrity makeup artist, tells Women's Health.
Using a powder can also help make your concealer look more natural, according to Smith. "Tap a little transparent powder on top for a more natural appearance," he explains.
SheFinds receives commissions for purchases made through the links in this post.