Many people struggle in their effort to burn belly fat and get a smaller waistline — it's one area of the body that has rightfully earned the "stubborn" adjective that's often applied to it.
Belly fat can be genetic — some of us are simply more prone to carrying fat around the midsection. More belly fat can also be the result of hormonal changes and dietary choices (sugar and trans fats are two common culprits).
And diet is the one factor we can control. This is the one anti-inflammatory drink that basically flushes belly fat for a smaller stomach, according to nutritionists.
Shutterstock
Losing belly fat isn't simply an aesthetic desire for many people. According to the Mayo Clinic, visceral fat has been linked to various health problems that include:

Heart disease
Type 2 diabetes
High blood pressure
Abnormal cholesterol
Breathing problems
No one food or beverage will solve the problem, but limiting your intake of sugary foods and beverages and including more of the right foods and drinks — like this easy-to-make beverage — can help.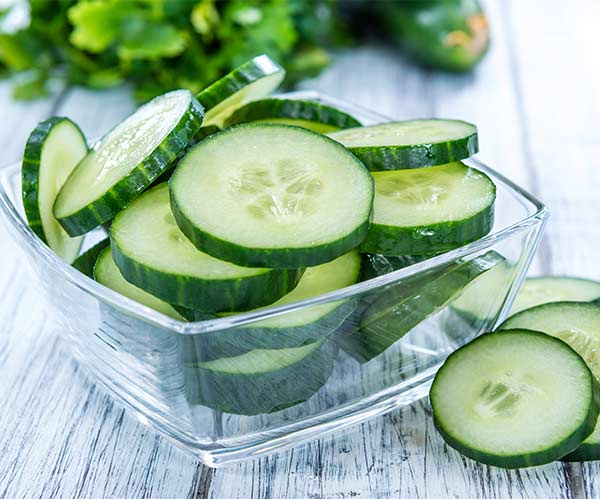 Shutterstock
Cucumber Water

The most important beverage that you need in abundance every day to stay hydrated and flush out toxins is water. Maybe plain water isn't your jam. Or maybe you want to increase water's health benefits. One of the best ways to achieve this goal is by adding cucumbers to your water.
Shutterstock
Not only is cucumber an amazing source of magnesium, potassium, and B vitamins, but it's extra hydrating and boosts water's already amazing health benefits by about a mile.

Bangalore-based nutritionist Dr. Anju Sood told NDTV Food: "Anything which has high water content, also has lots of vitamins and minerals in it. Cucumber water helps flush out toxins from the body to a great extent."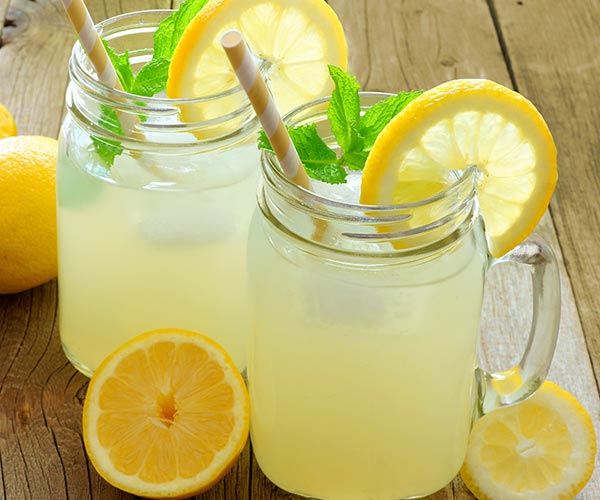 Shutterstock
Searching for a delicious, healthy cucumber water recipe that you'll love so much you'll want to drink it all day, every day?

Try this lemon cucumber mint detox water, which has anti-inflammatory benefits that protect cells and tastes amazing. You'll need:

Water
Lemon
Cucumber
Mint sprigs