Wondering what to make for lunch or dinner today? If your goal is to lose weight and burn fat, there are certain ingredients that will actually help — and plenty of recipes that call for those ingredients.
One spice in particular is excellent at kickstarting your metabolism and spurring your body to burn those calories just a little bit faster. This is the one anti-inflammatory food that basically flushes belly fat for a small stomach, according to nutritionists.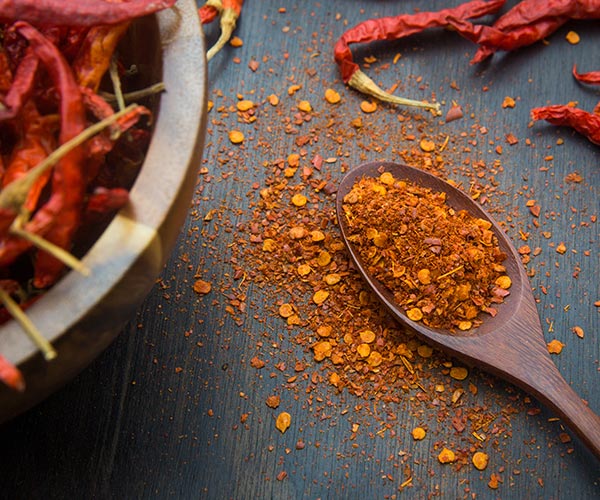 Shutterstock
Cayenne Peppers

Cayenne peppers are a type of chili pepper that are low in calories and high in nutrients like vitamin A and fiber.

But the active ingredient in cayenne that makes it a magical medicinal choice is called capsaicin.

"The capsaicin in cayenne peppers has metabolism-boosting properties," reports Healthline. "It helps increase the amount of heat your body produces, making you burn more calories per day. It does this through a process called diet-induced thermogenesis, which causes an increase in your metabolism."
Shutterstock
But there's more. Although additional studies on foods and the wonders they have on your metabolism are always needed, there are actual studies out there that connect cayenne to metabolic changes.

Healthline reports: "In one study, people who ate a breakfast containing capsaicin and medium-chain triglyceride oil burned 51% more calories during that meal, compared to people who had neither for breakfast."

Perspective is always needed, though: cayenne can have a minimal effect, but that's really all it can do. It can help to add cayenne to recipes, but you shouldn't rely solely on cayenne to boost your metabolism and help you lose weight.
Shutterstock
You may not be into eating whole peppers or sprinkling cayenne pepper on ordinary food (though it's pretty great on top of eggs). No worries: there are a number of recipes that rely on cayenne pepper to give it a kick.

One of the most natural pairings is found in this Spicy Classic Chili Recipe. To make this delicious comfort food you'll need:

Olive oil
Yellow onion
Ground beef
Chili powder
Ground cumin
Granulated sugar
Tomato paste
Garlic powder
Salt
Black pepper
Ground cayenne pepper
Beef broth
Petite diced tomatoes
Red kidney beans
Tomato sauce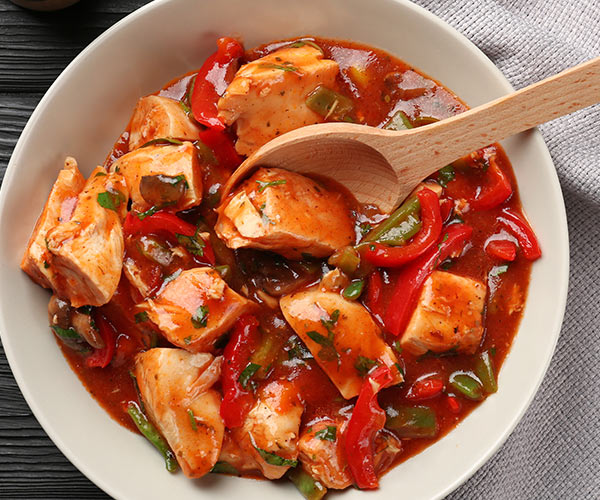 Another great metabolism-boosting option is this Chicken Stewed in Paprika and Cayenne Pepper Sauce.

Whip up this delightful, slightly spicy dish with the following ingredients:

Chicken breasts
Chicken thighs
Tomatoes
Onion
Garlic cloves
Cayenne pepper
Paprika
Olive oil
Salt
Chicken broth