There's one thing people forget to do when they're trying to lose weight. Can you guess? The answer: Eat! Your body needs to fuel up with healthy food, especially in the morning, in order the drop pounds. "Studies show that people who eat breakfast are more successful at losing weight – and maintaining their weight loss – than those who skip it," says Colette Heimowitz, a nutritionist with Atkins Nutritionals. When you eat the right meal it can make all sorts of amazing changes to your body from keeping you full and away from snacks, to causing a metabolic increase. We adore this one delicious, anti-inflammatory, healthy fat that everyone should eat in the a.m. Find out how to make it part of your routine.
Think about what you normally eat for breakfast. Carbs maybe? Yeah, us, too. But just stopping high-carb morning meals is a start towards weight loss. Now replace those carbs with avocado to help your body use fat for fuel, aka revving your metabolism. Avocado is a delicious, versatile, satisfying and anti-inflammatory fruit. "The healthy fats in avocado decrease your appetite and supply your body with a healthy balance of minerals," says Dr. Marizelle Arce, a naturopathic physician. Avocados have fiber and monounsaturated fat to keep your belly feeling full, aid digestion and increase the absorption of nutrients. They've also been linked with blood sugar and weight control.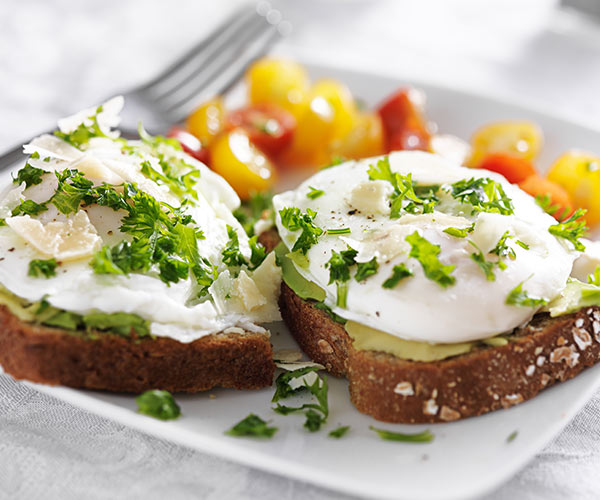 Researchers found that people who ate avocados on the regular had smaller waistlines than those who didn't. We're sold. If eating something we already adore can help us slim down, it's a win-win situation. Another study divided people into three groups: one kept a low-fat diet with no avocados, the second had a diet slightly higher in fat but still no avocado. As for the third group, it stuck to a diet of equal amounts of fat as the second, but with the addition of a daily avocado. Group three was the winner with participants having lower levels of "bad" cholesterol that can prevent weight gain.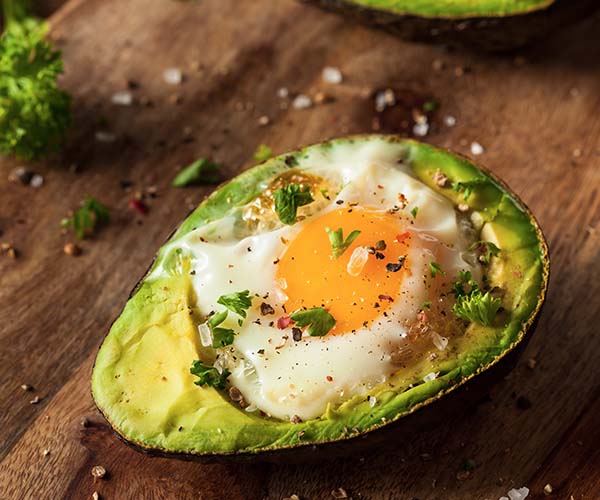 Have you ever included guacamole in your breakfast? This might be the time. A study found that people who had just one half of an avocado with their meals greatly reduced their desire to snack for hours after. Try making an egg and black bean burrito with a dollop of guac on top. The sriracha is optional. Or use the avocado as a plate. Slice one in half, scoop out the seed and place a poached egg in its place. It would be delish with a sprinkling of red pepper flakes or just a squeeze of lemon.
It's easy to include a few slices of avocado to the side of any breakfast but we love to get creative with serving ideas. Add avocado to smoothies for a creamy texture or spread it on fiber-filled toast with Greek yogurt, a drizzle of honey and a pinch of sea salt. Try a breakfast salad that teams avocado up with tomatoes, feta cheese, and roasted red peppers.
[Photos: Shutterstock]