Boost your metabolism in the most natural, healthy way possible — by eating more of the right foods. You don't have to spend hours cooking and preparing meals (and dirtying up a dozen pots and pans) to eat delicious, healthy meals that will help you lose weight. Your Instant Pot is your best healthy meal companion — and one that whips up meals in a fraction of the time.
Try these five anti-inflammatory Instant Pot soup recipes that will boost your metabolism.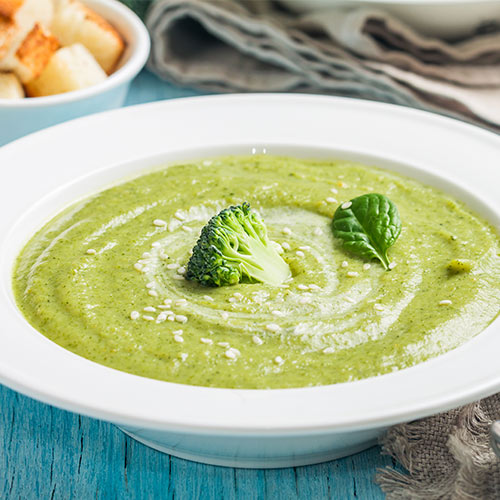 Shutterstock
There are few meals as healthy and filling as soup, which allows you to throw a variety of vitamin and mineral-rich ingredients into one pot and be done with it. And, when you own an Instant Pot, cooking soups becomes about a million times easier.

These five Instant Pot soup recipes contain a wealth of protein and anti-inflammatory ingredients that will help balance the bacteria in your gut and speed up your metabolism.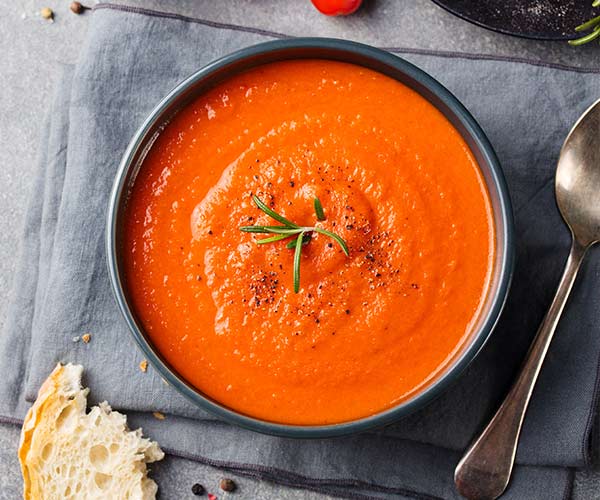 Shutterstock
Instant Pot Tomato Basil Soup With Parmesan

Tomatoes are an anti-inflammatory food that are high in lycopene (which can actually help prevent cancer) and nutrients like vitamin C. This delicious pot of tomato basil soup is rich in flavor and so easy to make. You'll need the following ingredients:

Olive oil
Carrot
Onion
Celery
Diced tomatoes
Tomato paste
Low-sodium chicken broth
Fresh basil leaves
Dried oregano leaves
Butter
Flour
Parmesan cheese
Half and Half
Salt
Black Pepper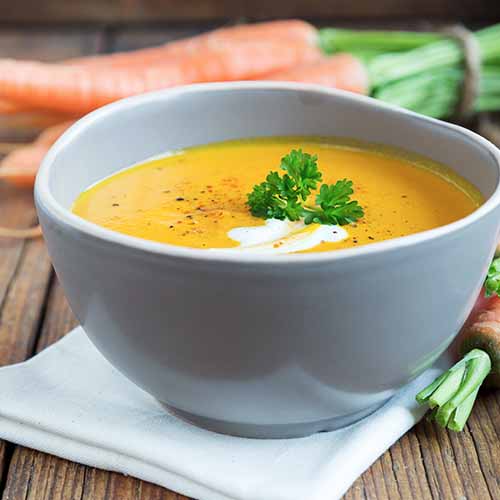 Shutterstock
Instant Pot Ginger Carrot Soup

This soup has just enough kick to be exciting — and it contains good-for-you ingredients like ginger, cumin powder, and paprika. The full ingredients list includes:

Carrots
Ginger
Onion
Olive oil
Cumin powder
Paprika
Black pepper
Salt
Vegetable broth
Cilantro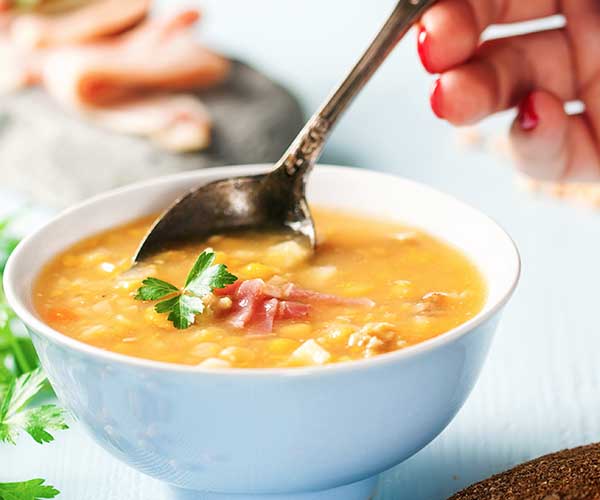 Shutterstock
Instant Pot Turmeric Chicken Soup

What's one way you can ensure your chicken soup is bursting with anti-inflammatory goodness? Add a few dashes of the ultimate healthy spice: turmeric.

This soup recipe is made without noodles, which cuts down on refined carbs and sugar. You'll need:

Olive oil
Yellow onion
Carrot
Celery
Turmeric
Ground pepper
Kosher salt
Boneless skinless chicken breasts
Chicken stock
Water
Shutterstock
Instant Pot Stuffed Pepper Soup

Peppers are an excellent anti-inflammatory food and the inclusion of chili pepper in this spicy soup recipe makes it all the more amazing when it comes to boosting your metabolism. The ingredients list is a bit lengthy, but you may have quite a few of these items already in your fridge or pantry:

Olive oil
Ground beef
Onion
Garlic
Chili powder
Ground cumin
Red pepper flakes
Pepper
Salt
Hot sauce
Red pepper
Green pepper
White rice (you can substitute for brown rice but adjust your cooking time accordingly)
Beef broth
Tomato sauce
Diced tomatoes
Green chilis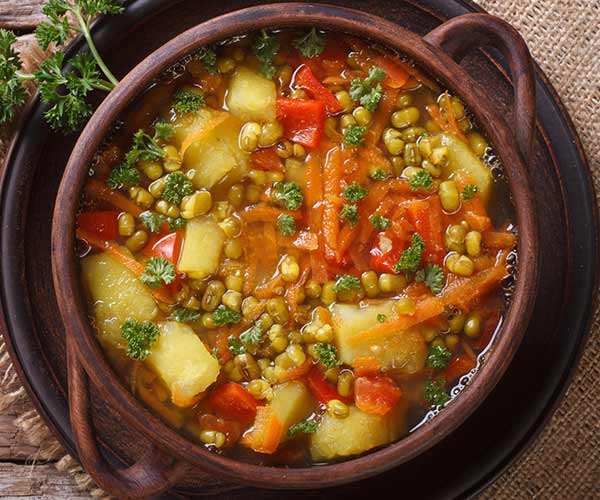 Shutterstock

Fresh vegetables combat inflammation in the body and this quick and delicious soup contains a wealth of them. Here's what you'll need:

Green bell peppers
Garlic
Cauliflower florets
Carrots
Green beans
Low-sodium vegetable broth
Diced tomatoes
Bay leaf
Salt
Fresh spinach
Canneliini beans
Fresh basil