There's no doubt that stubborn belly fat is one the biggest weight loss challenges. Planks and sit-ups will certainly help tone abs, and a balanced diet of proteins, healthy fats, and plenty of fresh fruits and vegetables is absolutely required to melt fat. But even when you take all of the necessary steps toward shrinking fat in this area of your body, you may find yourself coming up short.
And that can be very frustrating.
Don't give up hope. There are natural supplements that can help — including this one anti-inflammatory tea that basically flushes belly fat, according to nutritionists.
Shutterstock
When you think of healthy teas that can help you lose weight, green tea is probably one of the first to pop up in your thoughts. This has a lot to do with great press — the antioxidants called polyphenols found in green tea have been lauded on countless health sites for their ability to combat cell-damaging free radicals, boost your metabolism, and regulate blood sugar.

But green tea isn't the only belly fat-burning tea that should be on your radar.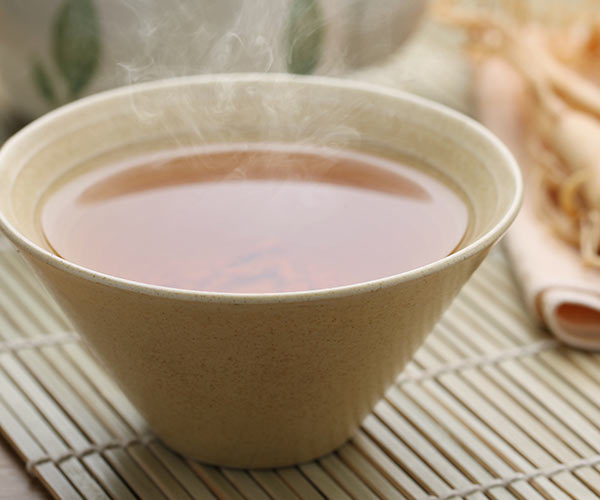 Shutterstock
White Tea

It isn't winning any popularity awards (yet!), but white tea is the number one metabolism-boosting tea that you may not know about. As a matter of fact, its benefits have everything to do with how different it actually is from its green tea cousin.
Shutterstock
The way that white tea is made makes it even more of an antioxidant powerhouse than green tea. According to fitness and health expert Jillian Michaels, "Unlike green tea that is dried using high temperatures, white tea is dried naturally using sunlight or low temperatures. This preserves the antioxidants, which allows white tea to contain three times as many polyphenols as green tea."
Shutterstock
These incredible antioxidants found in white tea help prevent something called adipogenesis, the formation of fat cells, according to Michaels.
According to a 2009 study published in Nutrition & Metabolism, white tea extract induces lipolytic activity, which means it can help break down the fat your body stores for energy.
Shutterstock
The best way to brew a cup of white tea for fat-burning benefits, according to Livestrong.com, is by purchasing a higher quality loose tea leaf from a health food store. Use 1 tablespoon of leaves and per cup and let boiling water steep for three to five minutes. To maximize fat-burning potential, don't add cream, sugar, or milk to your cup of tea.
Shutterstock
As with any fat-burning supplements, don't rely on white tea to do everything. Teas and other health aids can only help, but they won't take the place of an exercise regimen and a healthy diet that consists of a limited amount of sugar and processed foods.