Sephora's shelves are always stocked with the latest and greatest developments in the beauty industry, giving makeup and skincare lovers everything they need for gorgeous, healthy skin. In fact, the beauty retailer just added Drunk Elephant's new A-Passioni™ Retinol Cream to its skincare roster–and it's already selling out like crazy! Some shoppers are even calling it the best retinol cream at Sephora, which is one of the best compliments a product can receive.
The product is powered by retinol, which is one of the most effective anti-aging skincare ingredients available. "Everyone and their mother should be on retinoid," board-certified dermatologist Adam Friedman tells SELF, who notes that people who switch to retinol-based products can expect to see visible results in their skin in as little as four to five weeks.
Keep scrolling to learn more about the Drunk Elephant A-Passioni Cream and find out exactly what retinol does for wrinkles.
Shop The Best Retinol Cream At Sephora:
TRY IT: Drunk Elephant A-Passioni™ Retinol Cream ($74)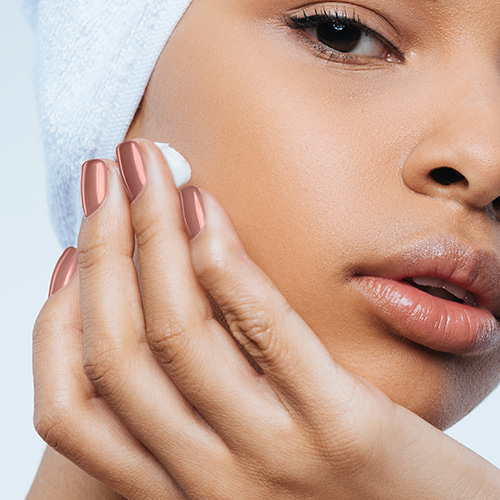 Shutterstock
Key Benefits Of Using The Drunk Elephant Retinol Cream:
-Formulated with one percent vegan retinol and superfood-rich ingredients to diminish the look of fine lines, wrinkles, and sun damage.
-Works as a solution for dark spots, uneven tone and texture, and dryness.
-Helps defend skin against environmental stressors and neutralize existing free radical damage.
Highlighted Ingredients:
Retinol 1%: Improves the look and feel of uneven skin tone and texture and addresses the damage from daily exposure to UV rays, pollution, or other free radicals.
Triple Peptide Blend: Helps visibly firm and strengthen, boosting the visible results of retinol.
Vitamin F: Works to improve the appearance of texture and suppleness and calms signs of sensitivity.
Clinical Results:
In an independent consumer testing panel of 45 women ages 25 to 55:
- 100% agreed skin clarity was improved.
- 94% agreed skin texture felt smoother.
- 88% agreed skin felt firmer.
Shutterstock
What Does Retinol Do For Wrinkles?
-Promotes cell turnover and exfoliation
-Decreases oil production
-Eliminates dark spots
-Smooths fine lines and wrinkles
-Shrinks pimples and pores
Is there anything retinol can't do? The ingredient is renowned in the skincare industry for its fast-acting formula and effectiveness. When used correctly and regularly, dermatologists say that retinol and retinoids can greatly improve the quality and overall appearance of your skin. "Retinoids cause skin cells to turn over at a faster rate, decrease oil production, and help skin exfoliate," explains dermatologist Rita Linkner, M.D.
All of this cellular turnover and exfoliation is what makes retinol an excellent solution for fading dark spots and enhancing the skin's brightness. It can also help smooth fine lines and prevent new wrinkles.
Skincare lovers note retinol-based products can be used a spot treatment for dark spots and acne when applied directly to the problem area, but dermatologists say that you'll see the best results when it's applied all over your face as it prevents all signs of aging.
RealSelf dermatologist Sejal Shah, M.D., points out that you only need a pea-sized amount to cover your entire face. Rub the product between your fingertips and spread evenly from forehead to chin. "The biggest mistake people make is being too aggressive with using the retinol, whether it's using too high of a concentration, using it too often, or using too much," says Shah. "Start with a lower concentration every other night and increase slowly."
SheFinds receives commissions for purchases made through the links in this post.