Ever feel like your skin is freaking out? Whether you struggle from aging skin, dry skin, or acne-prone skin, incorporating a serum into your skincare routine is an excellent way to restore your skin's balance. This is especially the case once you turn 30, when collagen production naturally declines in the skin and you start experiencing concerns like dullness, wrinkles, and dark spots.
The American Academy of Dermatology states that skincare routines for those in their 30s should consist of preventative products and treatments, noting that the concerns you're experiencing now will only get worse as you age. "It can start to take longer for the skin cells to replace themselves and correct the daily damage done to it," Dr. Heather Rogers, a top board-certified dermatologist and fellowship-trained dermatologic surgeon, says. "So, in addition to protecting your skin with sunscreen and moisturizer, it's time to add in the power of antioxidants as another layer of protection."
Where To Find The Best Serums For Over 30
Thinking about adding a new serum to your routine? Keep scrolling to find out which products dermatologists say are the best serums for over 30 and how they promote healthy, youthful skin: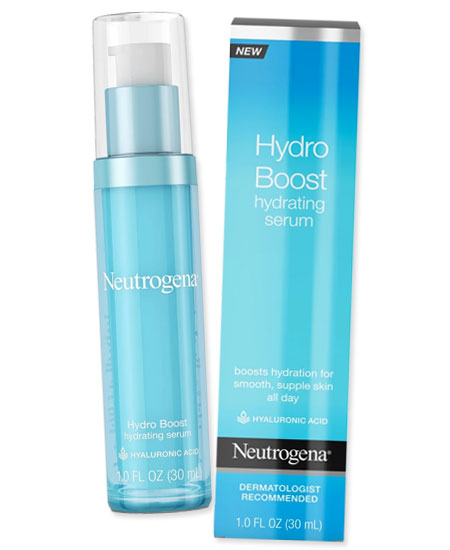 1. Best Dermatologist-Recommended Hyaluronic Acid Serum
TRY IT: Neutrogena Hydro Boost Hydrating Serum ($16.39)
Key Benefits:
-Instantly absorbs into skin to alleviate dryness and restore skin's hydration levels.
-Using hyaluronic acid to deliver lasting hydration.
-Formula helps you achieve a fully hydrated complexion that stays smooth and supple and glows from within.
Why Dermatologists Love It:
"It's jam-packed with hyaluronic acid to hydrate, but in a lighter serum formulation that can be easily layered under your other products," dermatologist Joshua Zeichner, M.D., says.
Promising Review:
"In the winter my face gets very dry, and needs some type of serum or oil. After washing my face at night, I apply this gently to my whole face. I really like the effects, and it keeps my face moisturized throughout the night. I make sure to rinse off in the morning before applying makeup. I really like this product and would recommend." - Trix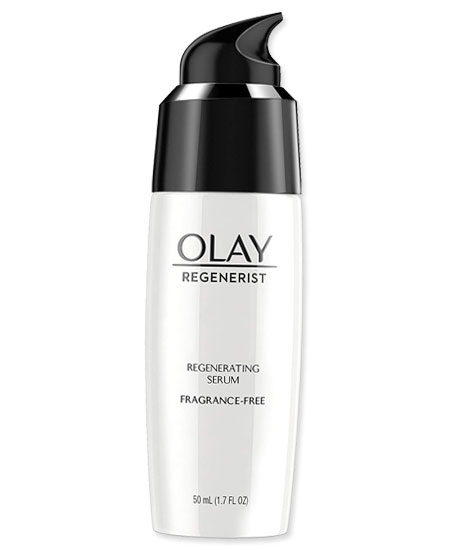 Olay Regenerist Regenerating Serum ($19.92)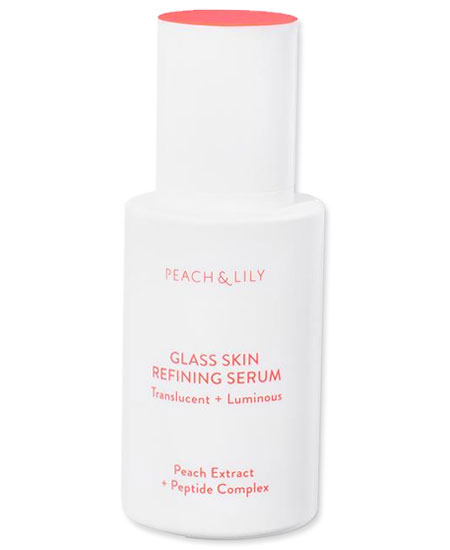 3. Best Dermatologist-Recommended Serum For Acne
TRY IT: Peach & Lily Glass Skin Refining Serum ($39)
Key Benefits:
-Helps hydrate, calm, brighten and firm skin.
-Works as a solution for dullness and uneven skin tone, rough texture, fine lines and wrinkles, loss of firmness, redness and inflammation, and dryness.
-Formula is full of vitamins, minerals, and essential fatty acids to help keep skin resilient.
Why Dermatologists Love It:
Alexander Rivkin, M.D., a Los Angeles-based cosmetic surgeon, recommends this serum to those acne-prone skin for its hydrating properties, pointing out that it will help offset any breakouts caused by dryness. "Drying out acne-prone skin will only make your skin produce more oil," he explains, noting that its cell regenerating and anti-inflammatory ingredients will also keep breakouts at bay.
Promising Review:
"I feel like this product is perfect for the 30-45 age group. If you're too young and don't have and lines/wrinkles yet, I imagine it won't do much for you. If you're too old and have deep wrinkles, probably won't help either. For me, it was amazing. Smooth, clear skin, fewer lines including crows feet. Been using it for about two months now, once daily, in the morning. Love it and will buy again." - Amand3701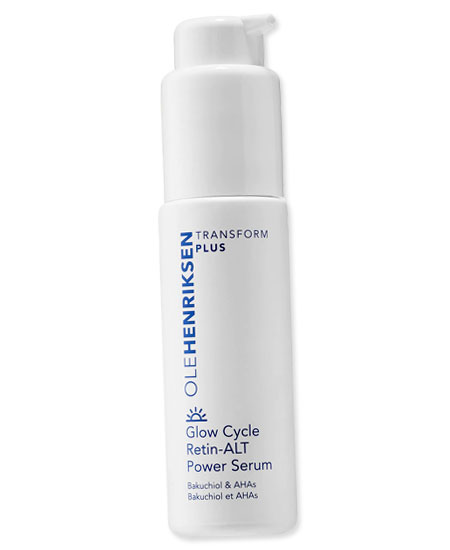 4. Best Dermatologist-Recommended Retinol Serum
TRY IT: OleHenrisken Glow Cycle Retin-ALT Power Serum ($58)
Key Benefits:
-Made with bakuchiol, a natural retinol alternative that targets all major signs of aging and more.
-Uses edelweiss stem cell to improve firmness and elasticity to smooth the look of wrinkles.
-Hibiscus flower extract dramatically brightens and evens skin tone and texture to fade dark spots and reduce the look of pores.
Why Dermatologists Love It:
Experts recommend OleHenrisken's Glow Cycle Retin-ALT Power Serum for its potent formula, which is powered by AHAs and promotes cell turnover to rejuvenate the dull, tired skin.
Promising Review:
"I really like this product. This is the first serum that I've tried and when I run out of this, I'll be buying more! Applying this product gives you a nice glow. People really thought I was just so happy or something all the time. Nope, it's that OleHenriksen on the skin! I waited for almost a month to do a review because I wanted to see some progress. I had some dark spots on my face and it has started to fade. So I'm happy with that outcome. When I apply, I also noticed it blurs out marks on the face making your skin look fresh and new. I recommend this product to you guys!" - Teechantel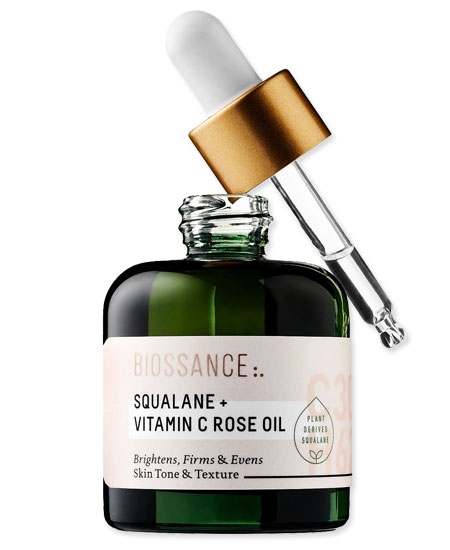 5. Best Dermatologist-Recommended Serum For Dark Spots
TRY IT: Biossance Squalane + Vitamin C Rose Oil ($72)
Key Benefits:
-Helps increase the look of firmness and leaves skin with a radiant glow.
-Hydrates while locking in essential moisture.
-Visibly firms the skin while reducing dullness, dryness, and uneven tone and texture.
Why Dermatologists Love It:
Dr. Zeichner is a fan of this serum because of its powerful ingredients, especially squalane. It is "natural compound that helps protect the skin barrier and prevents irritation from retinol," he explains.
Promising Review:
"For starters...I have milk chocolate skin. In the first week my dark spots lightened tremendously. The second week it lightened even more. I love this stuff! I use it day and night and it'll be something I use for a very long time." - FindikgTKay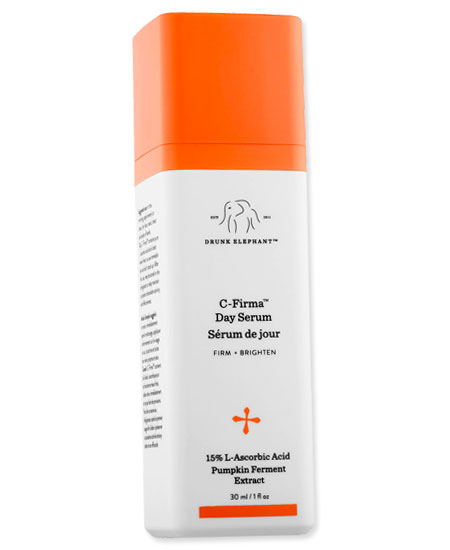 6. Best Dermatologist-Recommended Vitamin C Serum
TRY IT: Drunk Elephant C-Firma Vitamin C Day Serum ($80)
Key Benefits:
-Packed with a powerful antioxidant complex, essential nutrients, fruit enzymes to promote a healthy, brighter complexion.
-Firms and brightens the appearance of skin while improving the signs of photoaging.
-Works as a solution for uneven skin tone, loss of firmness and elasticity, and dullness.
Why Dermatologists Love It:
"You get all the proven benefits you normally would with vitamin C, but in a less greasy formula than we are used to," Dr. Zeichner says.
Promising Review:
"I have pretty uneven skin, acne scars, and pigmentation. After using this product for 2 weeks I started seeing results, my skin was brighter and my complexion started evening out. 3 months in now, and my skin has never looked this good! I say the product lasts about 3 months, and I use it once a day in the morning." - Opii

SheFinds receives commissions for purchases made through the links in this post.