With all the time you're putting into planning the wedding day, it can be easy to forget about the rehearsal dinner. But this pre-wedding event is an important part of the wedding weekend and shouldn't be ignored. Here are nine to-dos you want to make sure you cross off the list before you arrive at the dinner.
[Photo: Shutterstock]
Send Out Invites
While you don't have to send out formal invites (an email invitation works just fine), you do need to let guests know the where and when of the rehearsal dinner. Aside from the bridal party, you might also want to invite out-of-town guests and your officiant to this pre-wedding event.
[Photo: Shutterstock]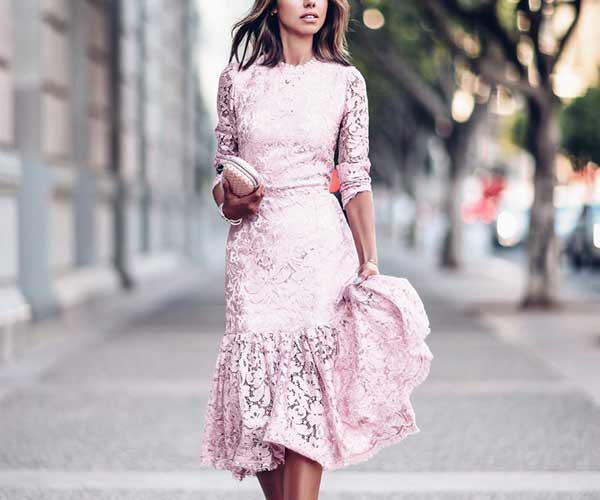 Pick Out A Pretty Dress
It's all about the wedding gown, but you'll still want to pick out a gorgeous outfit for the rehearsal.
[Photo: The Vivaluxury]
Pack The Marriage License
Be sure to put the marriage license in your bag before the rehearsal dinner so you can hand it off to the officiant that night. It's one less thing to worry about on the wedding day.
[Photo: Shutterstock]
Wrap The Bridal Party Gifts
Don't forget to organize and wrap all of the bridal party gifts and remember to bring them to the dinner. This is especially important if you want your bridesmaids to wear your gift on the big day.
[Photo: Shutterstock]
Bring The Wedding Rings
Let the best man assume one of his main duties and hold on to the rings. You don't want to have to worry about it on the morning of the wedding or risk leaving them behind before the ceremony.
[Photo: Shutterstock]
Put Together A Schedule
The rehearsal is a good time to hand out a wedding day schedule to your bridal party so everyone knows when they need to be ready and where they should be on the big day, so be sure to put one together before the dinner.
[Photo: Shutterstock]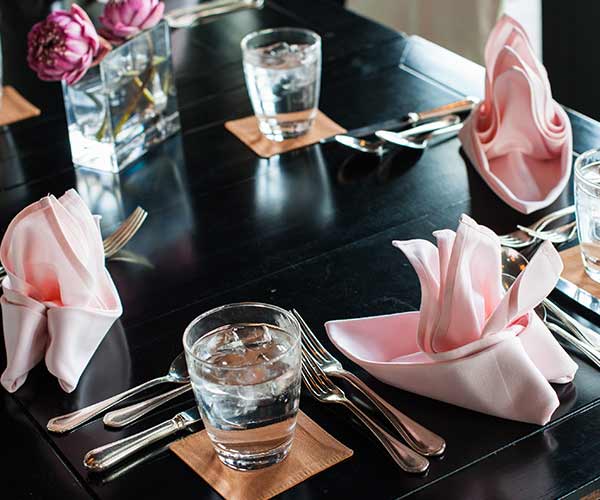 Decorate The Space
The rehearsal is usually the jump start to the wedding festivities, so don't forget to decorate the space to reflect your event's style. You don't have to go overboard--some fresh flowers and pretty table linens will do the trick.
[Photo: Shutterstock]
Create A Seating Chart
This is probably a more laid-back affair, but it's always a good idea to let guests know where to sit at an event. You can just write up simple place cards beforehand.
[Photo: Shutterstock]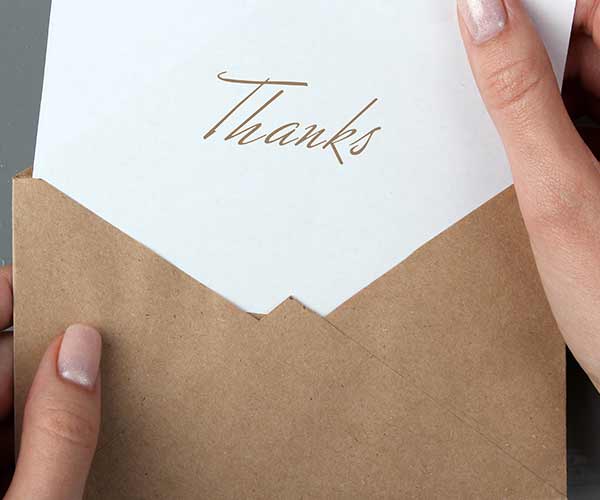 Write A Thank You
Traditionally, the groom's parents plan and pay for the rehearsal dinner. Be sure to write a heartfelt thank you to the hosts that you can give to them at the event, along with a small gift as a token of your appreciation.
[Photo: Shutterstock]