We're calling it now, these are going to be the biggest fashion trends of 2019, according to some of Hollywood's most stylish women. We can always count on young trendsetters like the Hadid sisters or the Kardashian-Jenner group to influence next year's most popular fashion choices.
With such a large fan base and all eyes on them, these women are calling the shots when it comes to 2019's fashion scene. For the new year, we're predicting some totally unexpected trends to make their way into our closets. Educate yourself and get the inside scoop on what style trends are going to be so in for 2019, below.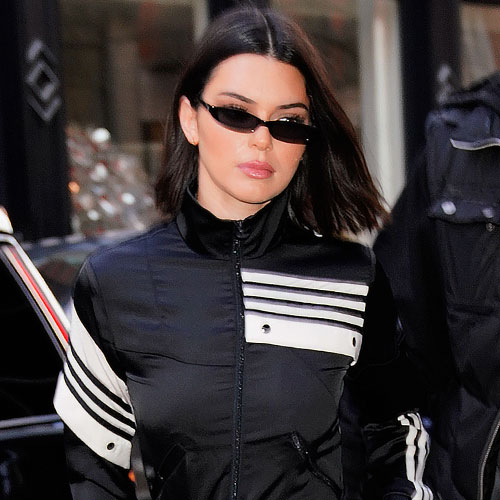 1. Tiny Sunglasses
That's right--the itsy-bitsy, teeny-tiny sunglass trend is here to stay. With fashionistas like Kendall Jenner and Miley Cyrus backing the trend, this accessory isn't going anywhere in 2019.
2. Chunky Belts
Bella and Gigi Hadid have been known to rock big chunky power belts with their casual and red carpet ensembles. We guarantee this accessory will be everywhere next year.
3. Cowgirl Boots
We're seeing more and more stars step out for a night on the town in...cowgirl boots? Where the wild wild West meets Hollywood, cowgirl boots are becoming a totally chic footwear option for date night. Just look at Hailey Baldwin and Rosie Huntington-Whiteley rocking them.
4. Belt Bags & Fanny Packs
At some point, we traveled back in time to the '90s. Anyone who's anyone is sporting a fanny pack these days--but not around your waist--across your chest like an over-the-shoulder bag. Belt bags have also made an appearance in recent months and will be here for good in 2019.
5. Bra Tops
First, there were bralettes and now bra tops are the latest addition to the intimates as outerwear style trends. This unexpected but totally chic top has women like Bella Hadid and Lucy Hale modeling the inside-out trend.
6. White Tank Tops
If you're a little less adventurous in your fashion choices, there's still a trend for you to try out in 2019. The biggest top trend of the year is none other than...plain white tank tops! Celebrities are pairing these simple shirts with high waisted jeans and shorts for an effortless cool-girl vibe.
[Photos: Splash]