No matter how much you plan, sometimes the unthinkable happens right before or even on your wedding day. But are you going to let it ruin this once-in-a-lifetime event? Of course not! You simply need to know how to deal with any issues that might come up so you can get back to focusing on what's important–getting married! Here are seven common things that might scream "disaster," but you'll be able to handle them with these expert tips.
Shutterstock
1. Horrible Weather
Most couples think only about rain and have an indoor space available as a Plan B, but smaller touches in preparation for poor weather can add so much to guest comfort, says Maya Devassy Tarach of Preoccupied Bride. "Couples should have plan b's in place not just for rain. For example, if the weather looks like it will be extremely hot, couples can plan to offer water bottles or provide fans to guests to keep them cool. If the weather looks like it will be on the chillier side, couples can tell guests in advance to wear layers or provide heaters to keep them warm.
Shutterstock
2. Losing the Venue
Losing your venue is the biggest disaster that can happen at your wedding, says Shannon Tarrant of Wedding Venue Map. This could mean a change in date, vendors, décor, and so much more. A new venue can happen for many reasons, such as the venue going out of business, a natural disaster closing the space, or your guest count growing too large to fit. When you need to find a replacement venue, start by tapping your booked vendor resources. You've already decided to trust them with your special day, so look to them to help. Your vendor's network is far-reaching and they can use resources and contacts you may not even know about.
Shutterstock
3. Missing Information on Invites
One of the worst things that can happen at your wedding is that the wrong information or even worse – missing information – on your wedding invitations, says Tifany Wunschl of Gourmet Invitations. "As part of the custom design service, I also provide etiquette proofreading. I'll find missing information such as the time for the ceremony isn't listed. Or the address for the church isn't included and there are three churches in the area with the same name! Another common mistake is for clients to leave off important information on their RSVP cards – like a spot for the guests to fill in their name. I've heard a horror story about couples getting their RSVPs back and they don't know who is responding. Having to call all of the guests on your list to see if they are the ones replying can be a hassle and a little embarrassing."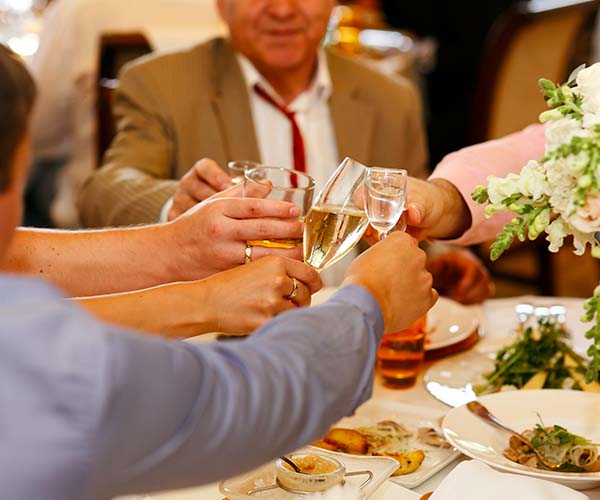 Shutterstock
4. Guests Getting Too Drunk
While you want everyone to have a good time, overly rowdy guests can really put a damper on the festivities. Many couples opt to serve cocktails before the ceremony. It's a nice touch, but you don't want people drinking on an empty stomach, so if you decide to do this, then you should serve some appetizers as well. If not, then limit the amount of alcohol that you serve before the food comes out.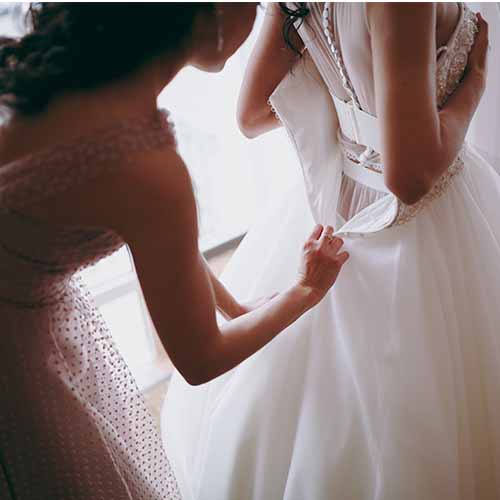 Shutterstock
5. Dress Mishaps
Whether it unexpectedly tears or gets stained, a white wedding dress is bound to get a little messed up from all the festivities of the big day, says Devassy Tarach. "The solution is to pack an emergency kit that includes a sewing kit and white chalk (yes, white chalk works wonderfully to cover up various stains on the dress) to take care of unexpected wear and tear. I also think carrying a Tide pen is a good idea too since both the bride and groom's clothing can suffer from stains!
Shutterstock
6. A Melting Cake
Cakes are indoor creatures, says Janette Stenstrom of All Things Cake. "They don't like heat and humidity or insects. The best way to keep your cake safe from the elements is to keep the cake indoors in an air-conditioned setting. We recommend that cakes stay refrigerated until one hour before the ceremony. Buttercream can soften and cause the icing to sag or melt off the cake. If you must have your cake set-up outside, keep it indoors as long as possible and move it outside just before the reception starts. If you find yourself in the situation with a melted cake, get it to a refrigerator as quickly as possible to firm up the icing. Once set, you should be able to use a spatula to smooth the icing or cover the affected area with flowers. In some cases, you can rotate the cake for your cake cutting photo, then move the cake to the kitchen for cutting.
Shutterstock
7. Allergic Reactions
You don't need a bridesmaid or groomsmen sneezing and coughing the entire day because they're allergic to the flowers used in the bouquets and boutonnieres, says Joan Wyndrum of Blooms by the Box. Be sure to ask everyone about any allergies before you plan anything with the florist. And have some allergy meds in your emergency bag on the big day just in case.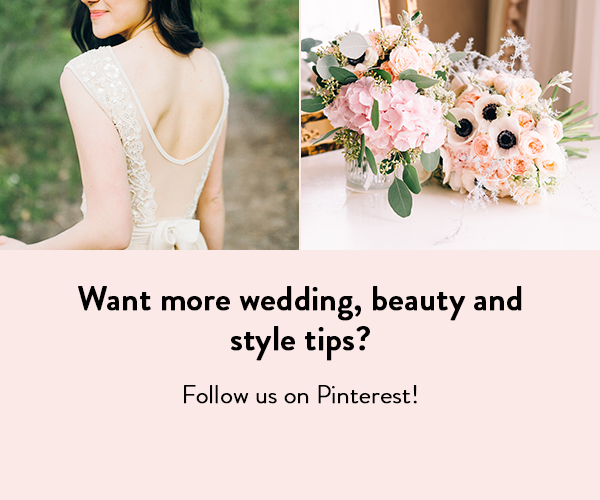 Want more wedding tips and advice? Follow SheFinds on Pinterest!