Planning for your fall wedding is finally starting to get more and more real. And as your wedding day approaches, the wedding planning intensifies. One of the most important things that you'll have to pick is your wedding day aesthetic. What colors are you going to use? Read on to find out the five mistakes brides make when choosing their fall wedding colors.
[Photos: Shutterstock]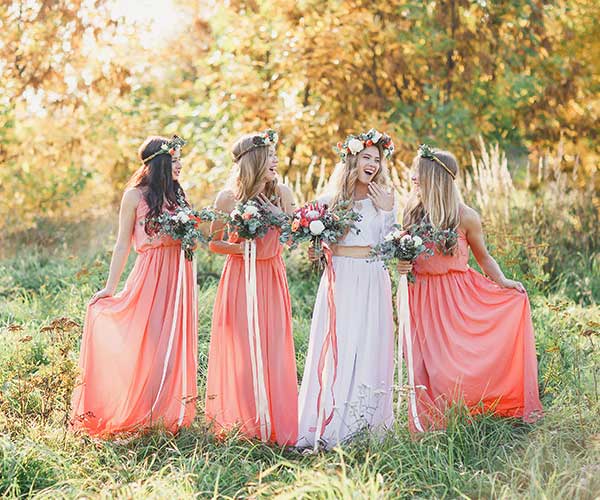 1. The Colors Wash Out The Bridesmaids
It's no secret that our summertime tans start to fade at the start of fall. So, that bridesmaids dress you may have picked out in warmer weather may not flatter your bridesmaids the same way in mid-November. Try to remember to pick wedding colors that won't wash your bridesmaids' complexions out for your fall wedding.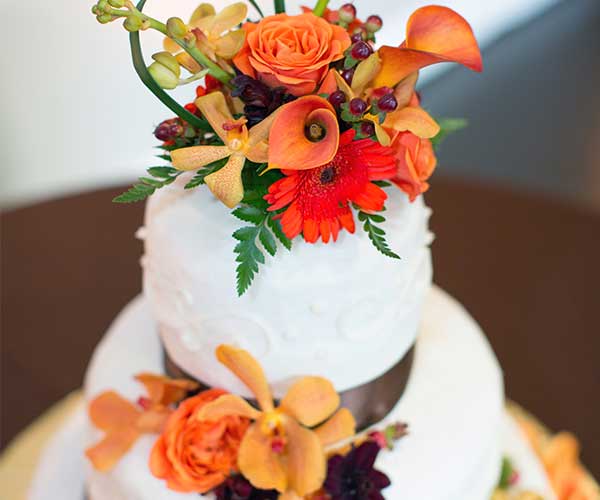 2. You Go Overboard On The Fall Theme
Although fall is a very trendy season, you shouldn't go overboard on a fall themed wedding. Instead, choose subtle fall decor for your wedding rather than adding literal pumpkins or fall leaves to your venue. When in doubt, keep it simple.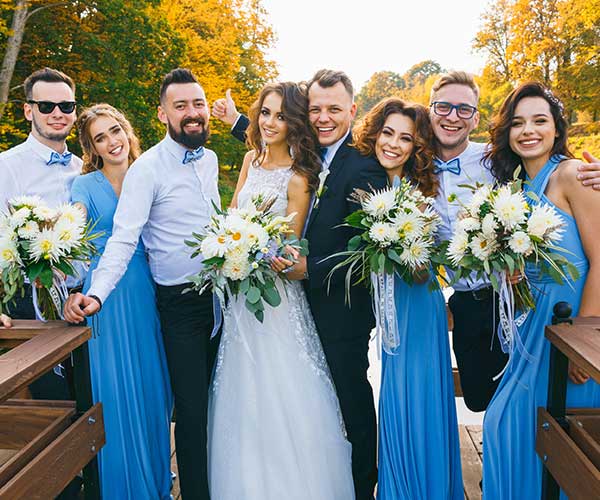 3. You Don't Consider How Outdoor Photos Will Look
Think about how beautiful the autumn trees will be in your wedding photos. You should consider choosing bridesmaids dresses that will contrast from their background images in the photos. For instance, think about choosing blue dresses to contrast from deep yellow trees. Doing so would make your wedding pictures extra beautiful!
4. You Skip The Fall Floral Bouquet
You can add simple fall touches when choosing your bridal bouquet. Talk with your florist about the flowers or greenery they recommend adding to your bouquet based on the season that you're getting married in. Think about adding sunflowers and orange lilies in your bouquet for the prettiest fall florals.
5. You Shop For Dresses At The Wrong Time
You should also put more thought into the time you choose to go shopping for your bridesmaids dresses. If you can, shop for fall hues at discounted prices when they're not in season. The earlier you can go to select your bridesmaids dresses the better. You can also ask the bridal shop about recommendations for when you should purchase your fall bridesmaids dresses.