Fall is quickly becoming the most popular wedding season. That's really not surprising -- the weather is (usually) comfortable and the foliage is absolutely stunning. But no matter what time of year you get married, there are always mistakes you need to watch out for, so check out these common missteps that fall brides make.
[Photos: Shutterstock]
1. They Forget The Time Change
The sun sets earlier in the fall so it gets dark pretty quickly. According to Shannon Whitney Anson of Destination Upstate, you should plan accordingly. "Couples should check out the time of sun set on their wedding day so they can plan to have all of their photos taken while it's daylight," Shannon says.
2. They Assume What The Weather Will Be Like
One of the biggest mistakes a bride can make when planning an outdoor fall wedding is assuming the weather is going to be nice, says Jenifer Gay of Blue Flamingo Weddings. "Yes, fall is generally lovely in most of the country. But it is also quite unpredictable. Don't assume you're going to have a storybook sunny, perfect temperature day," Jenifer says.
3. They Don't Plan For The Cold
It gets darker earlier, which means it can also get chilly at night. Sandy Hammer at AllSeated recommends heaters for your tented affair, umbrellas available in case of rain as well as pashminas and wraps to keep your guests warm and comfortable.
4. They Fail To Have A Plan B
Sandy always advises couples to have a Plan B when planning an outdoor wedding, no matter the season. "Wedding couples tend to fall in love with the fantasy of the sunshine-perfect outdoor wedding day, but that is not always realistic. It is most important to not only have a backup plan in place, but to love it as much as your first choice," Sandy says.
5. They Use The Wrong Color Palette
Brides often pick their favorite color of flowers or just their favorite flowers in general for their bouquet, but the fall season lends itself to some beautiful autumn colors-- which you should definitely take advantage of, according to Michele Velazquez at Pop the Knot. It is best for the wedding party and florals complement those colors.
6. They Keep Guests Out Of The Loop
Some guests might assume that a fall wedding will be mostly indoors. If you're planning on having any or all of the event outside, you need to let your wedding guests know so that everyone dresses accordingly.
7. They Go Overboard With Fall Colors
Many couples believe they must stick to traditional autumn colors for their outdoor fall wedding theme. However, that's not always the case, says Shelley Grieshop of Totally Promotional. "Those mainstays — burgundy, yellow, orange — are beautiful but they don't have to be the go-to choice for every fall wedding," Shelley says. "I wouldn't recommend light pastel colors but there are many other options that can give your wedding the "pop" you need to make it uniquely yours."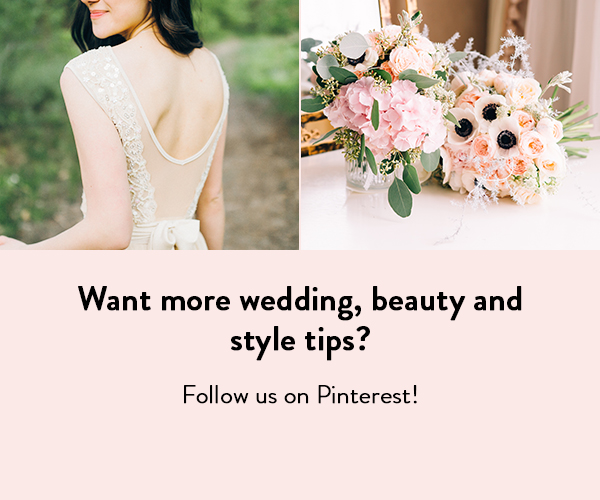 Want more wedding tips and advice? Follow SheFinds on Pinterest!