The ingredients you add to your eggs can take them from super healthy and low in calories to even more healthy, with the potential to help you burn fat and lose weight.
You don't have to change up your routine eggs recipe (unless you want to). This one ingredient can easily be incorporated to your eggs, whether you prefer them poached, scrambled, or anything in between.
This is the one fat-burning ingredient you should add to your eggs to shrink your waistline.
Shutterstock
Cumin

If you want to create a metabolism-boosting plate of eggs that taste incredible, look no further than your grocery spice aisle. There are a number of spices that increase the egg's ability to help you lose wight, including cayenne pepper and a lesser known alternative: cumin.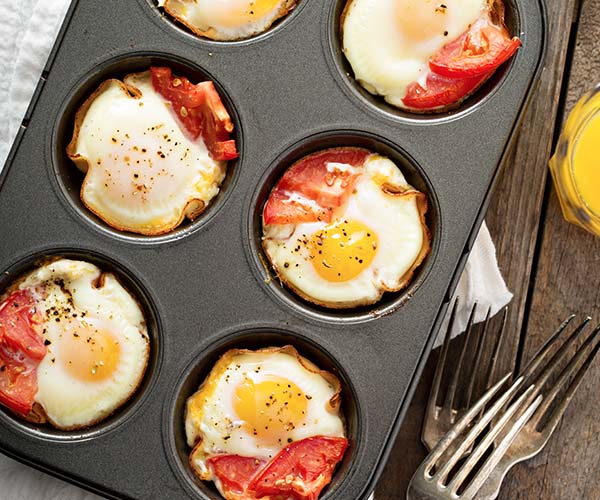 Shutterstock
According to Prevention: "Researchers at Iran's Shahid Sadoughi University of Medical Sciences randomly split 88 overweight or obese women into 2 groups. For 3 months, both groups received nutrition counseling and decreased their daily intake of calories by 500. But one group was also eating 3 grams (a little less than 1 teaspoon) of cumin powder daily, swirled into 5 ounces of yogurt (the same amount of yogurt, minus the cumin, was also prescribed to the control group)."

At the end of the 3-month study, researchers found that the group that ate cumin lost 3 more pounds than the group that didn't eat cumin.
Shutterstock
And the benefits of cumin went beyond weight loss. Those in the cumin group saw their blood fat (called triglycerides) drop by 23 points in total (compared to just 5 in the control group). They even benefitted from lower "bad" LDL cholesterol levels.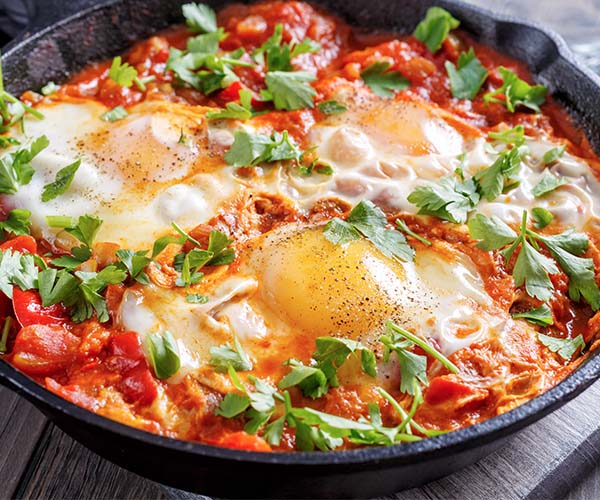 Shutterstock
The best thing about adding cumin to your eggs is that you can, literally, just sprinkle a teaspoon on any variety of eggs and, bam, instant health benefits.

Of course, if you want to get fancy, this spicy, delicious eggs Shakshuka recipe can't be beat. Here are the ingredients you'll need:

Olive oil
Onion
Red bell pepper
Garlic
Diced tomatoes
Ground cumin
Paprika
Coriander
Ground black pepper
Eggs
Cilantro
Crusty bread