When you're trying to lose weight, everything you eat — and avoid — counts.
There's nothing wrong with the occasional fun food indulgence, and in fact, dessert and crunchy snacks, eaten in moderation, can help prevent you from overeating.
But when it comes to choosing healthy every day foods that will boost your metabolism — especially if you are trying to combat normal weight gain that comes with age and hormonal changes — it's simply best to ban a few foods from your life.
This is the one food no one over 50 should be eating anymore because it slows your metabolism.
Shutterstock
Potato Chips

We get it: the crunchy, salty taste of potato chips is irresistible. But this popular snack food could be seriously thwarting your efforts to lose weight.
Shutterstock
According to a study published in the New England Journal of Medicine, researchers were able to track the food habits of more than 12,000 women and men over a 20-year period to figure out which foods led to the most weight gain or weight loss.

As it turns out, potato chips are one of those unhealthy snacks that is linked to long-term weight gain. In fact, study participants who ate potato chips gained an average of 1.69 pounds.
Shutterstock
Sure, potato chips are made from potatoes. Yes, potatoes are a healthy veggie when baked or broiled.

But potato chips are fried in oil, which means they are high in saturated fat. Not to mention the fact that crispy, fried chips, which taste delish, actually contain a molecule called acrylamide that is a known neurotoxin that can cause cancer.

A better bet is to trade in potato chips for baked vegetable chips or air-popped popcorn, both of which are far lower in calories, fat, and sodium.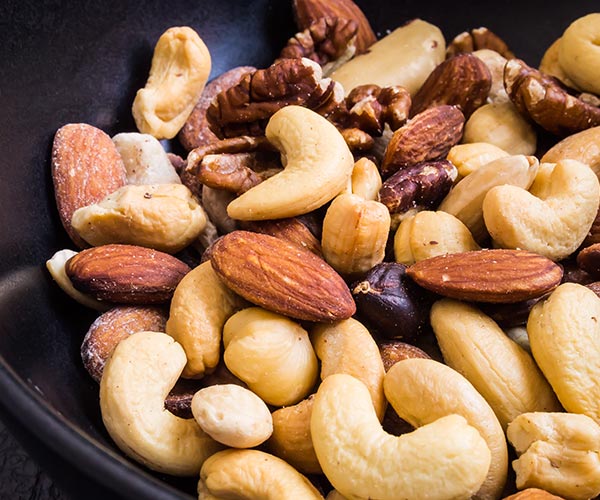 Shutterstock
An even better trade? Go for a handful of nuts like almonds, walnuts, or cashews, which are linked to better weight loss outcomes, according to the same study.

A potato chip here and there isn't the worst thing in the world, but making them a part of your daily or even weekly diet plan could cause weight gain.