Weight loss can get even more difficult as we age. A combination of factors, including hormonal changes, a more sedentary lifestyle, and the reliance on too many fast and easy meals that are nutrient deficient can get in your way of burning more fat and making progress toward achieving your weight loss goals.
But the right foods can help. Here are five foods doctors swear by to shrink your waistline over 50.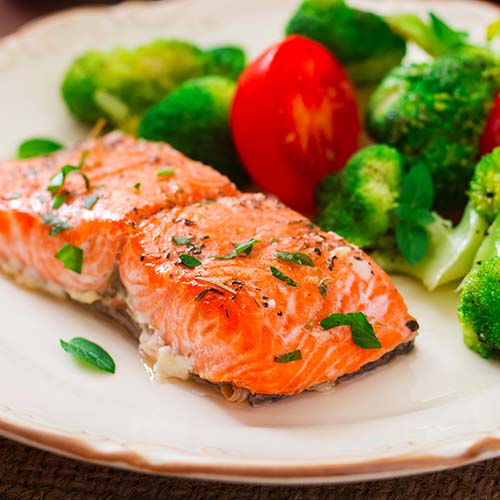 Shutterstock
Fatty fish

One of the healthiest foods you can eat, for both weight loss and better overall health, fatty fish like salmon and tuna are chock full of nutrients like omega-3 fatty acids, which help burn more fat, protein, vitamins, and minerals.

Try swapping out one red meat meal a week for fatty fish to incorporate this food into your diet.
Shutterstock
Berries

When it comes to antioxidants, berries are a fruit that can't be beat. Blueberries, strawberries, and blackberries contain fiber, which is important for weight loss, and their antioxidant content neutralizes free radicals that destroy healthy cells, lowering your risk of certain illnesses.
Shutterstock
Brown rice
Bummed by the news that white rice raises blood sugar levels and is considered a not-great carb? Don't let that put you off other unrefined carbs like brown rice.

Brown rice is rich in fiber, protein, and B vitamins. It will fill you up, but won't mess with your blood sugar like white rice.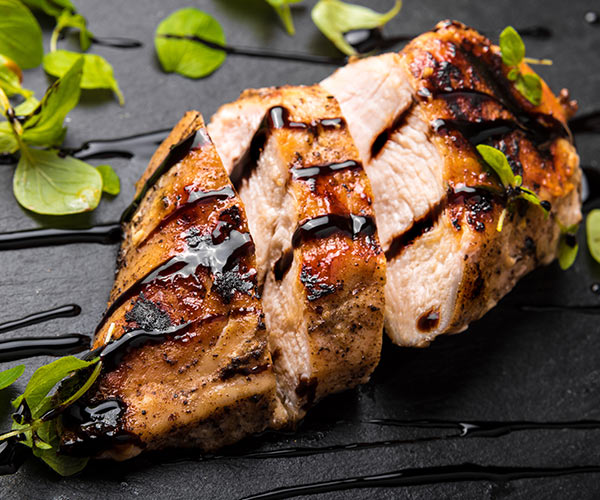 Shutterstock
Skinless chicken

Grill up a piece of skinless chicken for dinner and you'll benefit from a meal that is high in protein and extremely low in calories. Add vegetables and brown rice and you've got a complete meal.
Shutterstock
Leafy green vegetables
Few foods can compare to leafy green vegetables like kale, broccoli, and spinach. With practically no calories and carbs, and a plethora of vitamins and fiber, these foods should make up the bulk of your diet.
Shutterstock
A good rule of thumb when choosing foods that will keep your metabolism running at high speed is to focus on high protein options that also contain fiber. Limit your intake of sugar and you're well on your way to easier weight loss.