Believe it or not, you don't need to spend a small fortune to make your big day perfect. There are plenty of ways to save money while still having a fairytale wedding.
Pick the right date.
It makes sense that getting married during peak wedding season (June and September are the most popular months) will cost you more. Setting a date for an off-peak time, such as January-March, will definitely help save some serious dough. Bonus points if you get married on a weekday, which is gaining popularity with many couples because of the cost-effectiveness.
Learn to negotiate.
Don't be afraid to try to negotiate with your vendors to see if they're at all flexible with their prices. Some might be willing to cut costs if you're getting married during off-season or on a weekday, while others can find cheaper alternatives to what you're looking for.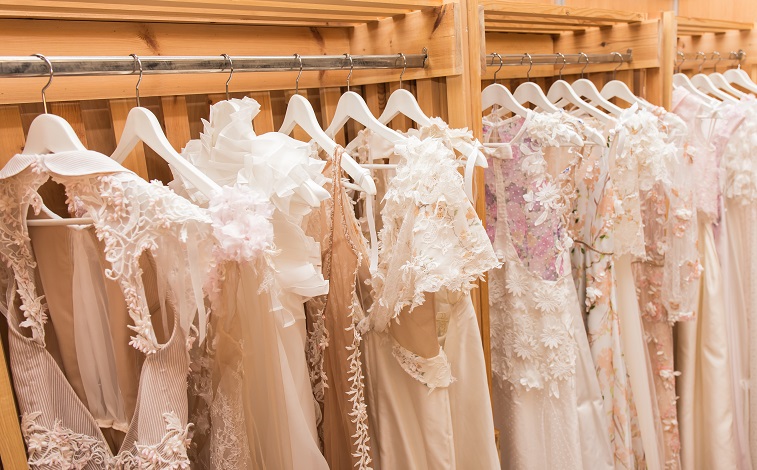 Buy secondhand.
There's nothing wrong with buying wedding items that have been gently used at a big discount. You can get everything from a designer wedding gown and veil to décor items and more on sites like Ebay.com, Bridalgaragesales.com and Ruffledblog.com/recycle-your-wedding/
Stay local.
Picking off-season foods and flowers for your wedding means those items will have to be flown in from other locales—and that boosts the price. Instead, choose local options that will be easy for your vendors to get for you.
Rent.
It doesn't make sense to buy luxe items for your wedding day—you're only going to use them for one day. Instead, look into renting in order to save money. Table linens, picture frames, candle hurricanes, and even the bridesmaids' dresses are just a few of the items you can rent instead of buy.
Cut down the guest list.
The more guests you have the more invites, food, drinks, favors, etc. you'll need. You can splurge in these areas if you don't have to order as much.
Limit the open bar.
While a cash bar is an etiquette no-no, you don't need to serve a top-shelf open bar. Limiting the bar options, or only opting for beer, wine and soda, can result in big savings.
DIY.
If you're crafty then you can take on some of the wedding to-dos on your own. And there are some simple DIYs even the least talented crafter can handle. But don't take on too much—you don't want to add to your stress level.