You don't need a bottomless bank account to have a beautiful and memorable wedding day. In fact, you can have the day of your dreams for under $10,000 (yes!) by following these expert tips.
Don't get married in or near NYC.
It is the most expensive place in the country to get married, with the average wedding in Manhattan costing more than $80,000. (According to The Knot, Westchester/Hudson Valley, Long Island and New Jersey all cost over $50,000, and the outer boroughs of NYC cost more than $40,000.) The simple decision to get married in another part of the country can save you big. The cheapest place in the US to wed: Alaska!
Go all-inclusive.
The Caribbean has numerous all-inclusive properties that are ready to give you a wedding for next to nothing and sometimes even free, says Aviva Samuels of Kiss the Planner. "If the bulk of your guests need to fly anyway to get to your wedding and will presumably need to book hotel rooms and pay for meals at that destination, it's basically the same cost for them to book an all-inclusive property that offers incentives for brides and grooms. The more rooms your guests book, the more credit you will receive towards your wedding or your room stay. It's a great concept for those on a tight wedding budget and an added advantage is that your wedding trip can be combined with your honeymoon stay saving you even more money."
Consider the timing.
"There are only about 40 Saturday evenings available each year to hold a wedding therefore they come at a premium price," says event designer Tom Noel. "Consider a brunch, lunch or late afternoon wedding they can be absolutely beautiful delivering all the same details but avoiding the premium price."
Choose the off-season.
Choosing a wedding date that's in the off-season (in most parts of the country, that's December through February) can also be very beneficial for your budget, says Kim Forrest, editor at WeddingWire.com. "Some vendors will offer discounts for those getting married in the off-season."
Cut down your guest list.
More people means more money per person, says Irene St. Onge, owner of Soiree Special Events. "Try and limit the guest count as best you can. I understand that with people with large families this can be difficult but now it may be time to rethink your third cousin Lisa and her new boyfriend. Avoiding plus ones for non-married or seriously dating people is a good way, setting a strict age limit (no one under 18), no work friends, are all ideas on how to cut back on attendee list."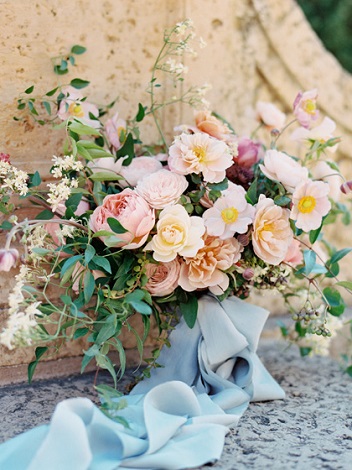 DIY.
If you (or a friend/family member) happen to be crafty and creative, doing some of the wedding chores yourself can be a cost saver. Even if you're not the next Martha Stewart, there are some DIYs that are super easy. And some sites that offer brides DIY kits are popping up, such as itsbyu.com, which offers DIY wedding flower kits designed by an internationally award-winning floral designer for as little as $500 for a kit.

[Photo: Ryan Ray Photo]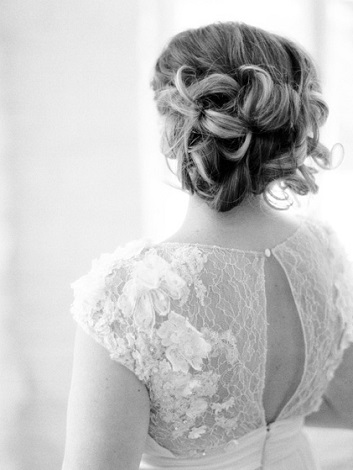 Go vintage or pre-owned on the wedding dress.
You don't need to spend a fortune to look like a beautiful bride, says Michael Cerbelli of Cerbelli Creative. Instead, look at vintage dresses at thrift shops and even preowned wedding gowns from sites like eBay, PreOwnedWeddingDreses.com, SellMyWeddingDress.com and RecycledBride.com.

[Photo: Ryan Ray Photo]
Offer limited alcohol.
A couple's catering bill will likely take up about a third of their budget, and a good portion of that can be chalked up to alcohol. Offering a limited bar of just beer and wine (and a signature cocktail if you must) can be a good money-saver that won't affect your guests' experience that much.

[Photo: Ryan Ray Photo]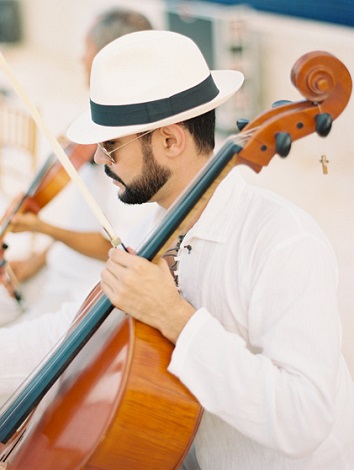 Work your contact list.
Don't be shy in using your contact list to get "friend rates" for services like photographers, caterers, decorators, singers, etc., says Zuzanna Sokolowski, director of communications for My Wed Style. "I have very talented friends who are amazing at photography, have experience in flowers, are makeup gurus and are incredible musicians. They helped make my big day a personal, special, and intimate affair. Even if you can't cover all your bases with your direct contacts, ask for recommendations for trusted vendors."

[Photo: Ryan Ray Photo]
Do brunch.
Have a reception with fabulous brunch stations, including a Bloody Mary bar. "Brunch is a much less expensive option. The food is less expensive and the bar tab is much more likely to be a fraction of that of a nighttime party. Catering venues are often willing to nearly give it away for day time parties," says Andrea Correale of Elegant Affairs.

[Photo: Ryan Ray Photo]
Cut the stuff no one remembers.
The main things people are going to remember at your wedding are if the food was any good and if they had fun, says recent bride Amanda Byers. "No one cares if their seat has a color coordinated sash. No one remembers what your centerpieces looked like or if the program was embossed. Go simple on these items to keep costs down."

[Photo: Ryan Ray Photo]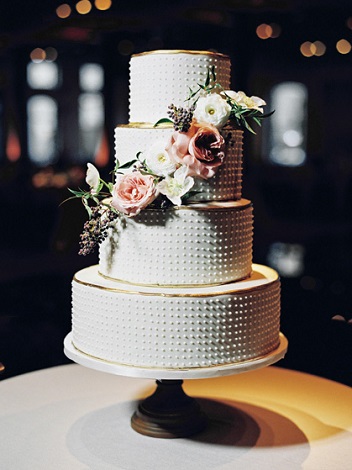 Negotiate.
You don't have to be a master negotiator to get a good deal. In fact, many vendors are more than willing to work within your budget in order to get your business. "Everyone likes to make a deal!" says Cerbelli.

[Photo: Ryan Ray Photo]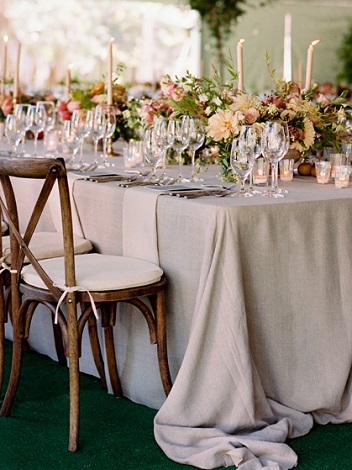 Pay cash.
Many times a lot of venues and vendors will offer cash discounts--it just isn't advertised, says St. Onge.

[Photo: Ryan Ray Photo]