Your wedding day is sure to be special regardless of what you have planned, but it's always nice to add in some meaningful touches that will impress your guests. Not sure where to start? These last-minute details are easy to pull off and won't break the bank. So, let's dive into last-minute details that will make your wedding even better.
[Photos: Shutterstock]
1. Pre-Ceremony Drinks
It's always a good idea to offer your guests some refreshments as they arrive at your ceremony location--just make sure they don't contain hard liquor. They'll appreciate the thought and are probably in the mood for a refreshment after travelling to your location. However, you definitely don't want people to get wasted before you even walk down the aisle.
2. Unique Signs
Wedding signs are still in, and having a few at your location can add a nice touch to your décor. You don't want to over do it--just a few scattered throughout the venue is more than enough. And you can go in any direction with your wording, from touching to funny to straightforward.
3. Welcome Bags
Surprise hotel guests with welcome bags filled with a variety of local treats, a printed itinerary of wedding events, suggested non-wedding activities, and anything else you can think of that your out-of-town guests would enjoy. Think of it as your wedding guests' wedding weekend survival kit.
4. Guest Transportation
Arrange for a shuttle bus to pick up hotel guests to take them back and forth to the wedding location. That way, you don't have to worry about anyone getting lost or trying to get behind the wheel later on if they've had too much to drink. Plus, your guests will appreciate that they don't have to Uber around all weekend!
5. Guest Fans
If any part of your wedding is outdoors, be sure to have some paper fans or parasols on hand to protect your guests from the sun and heat. You can even customize them with your wedding colors or a special wedding day message. Trust us, your guests will definitely be looking for ways to stay cool.
6. Personalized Details
A few personalized details--like cocktail napkins--can add special personalized touches to the big day. Just be sure not to personalize everything or else it loses its appeal. And in addition to your names or monogram, you can also include a cute quote as your personalized message.
7. Luxury Toiletries
You'll always want to have your guests' backs, even during the wedding reception. Think of the essentials your guests may be looking for-- things like hairspray or even feminine products. You can also stock up the bathrooms at your wedding location with fancy soaps and hand lotion to further impress your guests. They'll definitely appreciate feeling so pampered!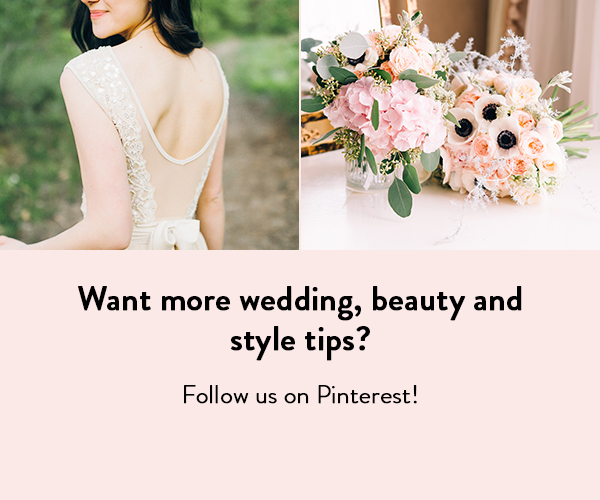 Want more wedding tips and advice? Follow SheFinds on Pinterest!