It's time to put an end to the way most of us think about delicious desserts. Dessert isn't a sinful meal that should be off limits if you are trying to lose weight. In fact, not depriving yourself of every food pleasure is one way to stay on track with your weight goals. And there are plenty of healthy desserts that can be enjoyed completely free of guilt.
Here are four low-calorie desserts you can eat non-stop. and still boost your metabolism for weight loss, according to nutritionists.
Shutterstock
Dark Chocolate

Dark chocolate is a lower sugar, lower calorie alternative to milk chocolate – one filled with antioxidants and nutrients like fiber, iron, copper, and magnesium. When eaten in moderation, chocolate with a cacao content of 70 percent or higher can provide major health benefits.

According to health experts at Harvard School of Public Health: "Cocoa is rich in plant chemicals called flavanols that may help to protect the heart. Dark chocolate contains up to 2-3 times more flavanol-rich cocoa solids than milk chocolate. Flavanols have been shown to support the production of nitric oxide (NO) in the endolethium (the inner cell lining of blood vessels) that helps to relax the blood vessels and improve blood flow, thereby lowering blood pressure. Flavanols in chocolate can increase insulin sensitivity in short term studies; in the long run this could reduce risk of diabetes."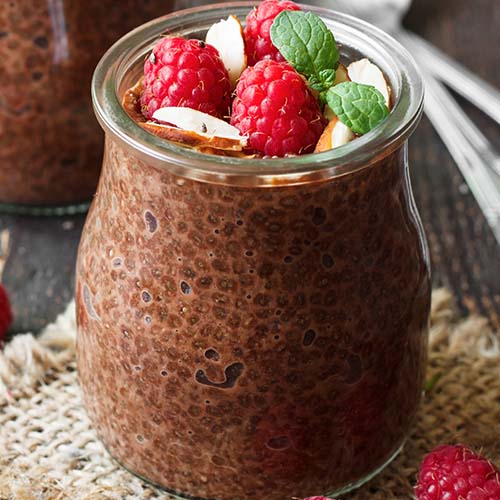 Shutterstock
Chia Pudding

It's creamy, rich, delicious, and rich in fiber and protein-packed chia seeds — chia pudding is the sweet treat you should be adding to your dessert rotation. Try this chia pudding recipe, which requires just three ingredients:

Almond milk
Chia seeds
Honey
Shutterstock
Cheese

Maybe you don't have a sweet treat, but still want to enjoy a satisfying after-dinner dessert. Have a piece or two of cheese, rich in calcium and vitamin D. The lowest-calorie cheese types include feta, mozzarella, parmesan cheese, and Swiss cheese.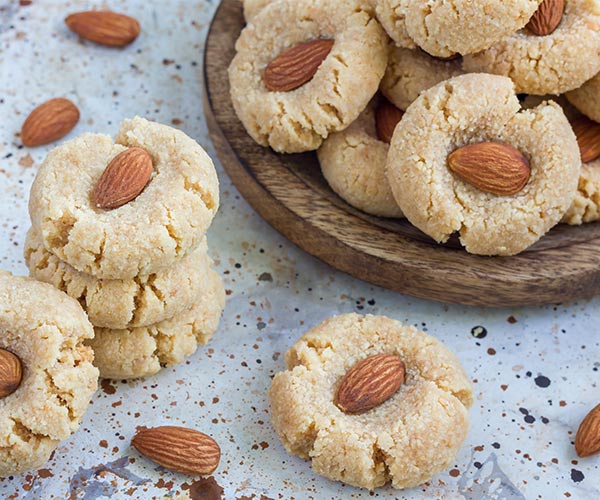 Shutterstock
Almond Butter Cookies

Nut butters are a great source of protein, vitamins, and minerals. And these 3-ingredient almond butter cookies are so easy to make. Each cookie has just 63 calories, but keep in mind that sugar keeps them sweet, so eating them in moderation is key. You'll need:

Almond butter
Raw sugar
1 egg
Cooking spray