Experts say that the key to weight loss lies in your diet and it's encouraged to consume foods and drinks that are low in calories and high in metabolism-boosting nutrients.
Stuck on what to eat to lose weight? There are actually plenty of healthy, low-calorie foods out there that will help kick-start calorie burning and shrink your waistline.
Here are six that doctors, nutritionists, and other fitness experts suggest incorporating into your diet to lose weight:
Shutterstock
Asparagus
Celebrity trainer Nat Bardonett, who has worked with stars like Halle Berry, told Shape, "Eat asparagus, it's full of fiber and water to reduce bloating."
Shutterstock
Watermelon
Not only does having watermelon keep your body hydrated, but studies show that eating foods high in water can help people feel more satisfied on fewer calories.
Shutterstock
Berries
Eating more blueberries, blackberries, strawberries, and raspberries will help promote weight loss because of their high antioxidant content. But if you're going to choose one berry to snack on, Dr. Luiza Petre, MD, director of the Medi-Weightloss Clinics says raspberries are the way to go.
"Studies suggest raspberries may actually assist in weight loss because they contain compounds that could increase the production of leptin, the appetite suppressing hormone," she tells SheFinds.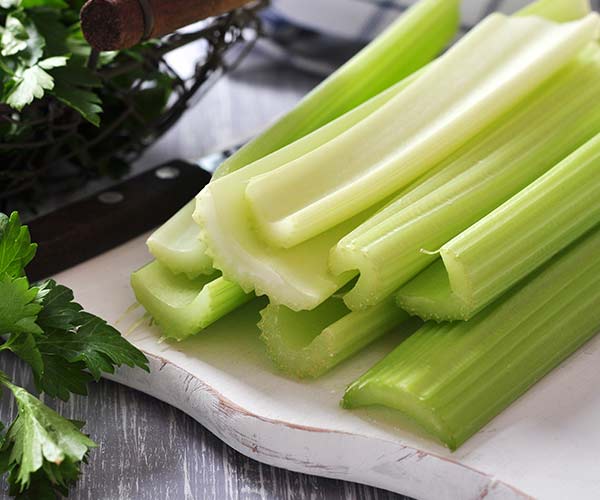 Shutterstock
Celery
While not technically zero calories, celery is pretty close! Some even argue that the energy used for chewing and digesting a stalk of celery will negate the few calories it has," Rebekah Blakey, a registered dietician at The Vitamin Shoppe tells SheFinds. "In addition, celery has good water content to maintain proper hydration and provides various nutrients including Vitamin K, folate, potassium, and vitamin C."
Shutterstock
Bell Peppers
Experts say that bell peppers provide 240 percent of the recommended daily vitamin C. They're loaded with fiber and one entire pepper has 31 calories, making them a healthy and weight loss-friendly food to add to your meals.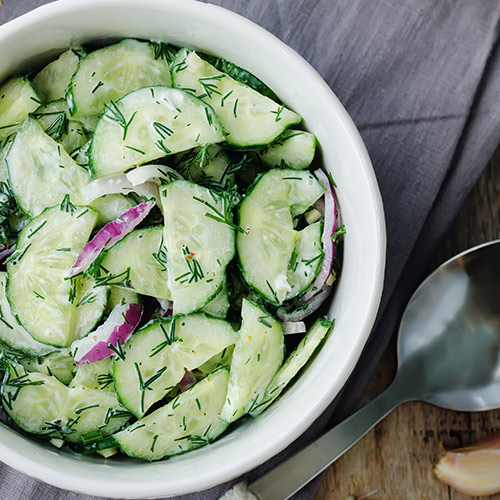 Shutterstock
Cucumbers
The veggie version of watermelon is the cucumber. It's high in water, which helps your stomach feel full, and signals your brain not to binge on cookies. Think of munching on some cukes as another way of drinking a glass of H2O. There are 20 calories in half a cucumber. We like dipping them in low-fat Greek yogurt that's been spiced up with dried oregano. Mix sliced cucumbers will fresh dill, red onions and touch of low-fat sour cream for a refreshing side dish or add-on to homemade chicken tacos.