The longer you own your iPhone, the more apps you'll download and accumulate. And the more apps you download and accumulate, the more often you'll want to take a good, hard look at those apps and think about deleting any that are clogging up storage space and data and draining your iPhone battery. If you simply aren't using your apps, there's no good reason to keep them around (yes, even if you dropped a few dollars for them). But there's one all-too-common mistake that many iPhone users make when they try to get rid of apps — and, unfortunately, fixing the problem isn't intuitive.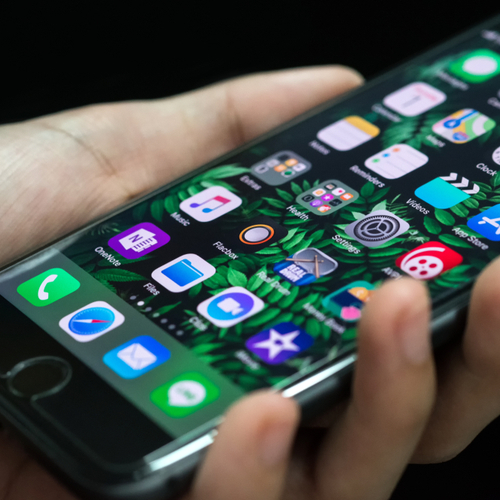 Shutterstock
Just because you've deleted an app in the traditional way doesn't necessarily mean it has completely disappeared from your phone. There's a difference between deleting an app and permanently deleting an app. If your intention is to get rid of a space-hogging and battery draining app, simply deleting it once isn't going to cut it. An extra step is needed to ensure the data from that app is completely gone from iCloud.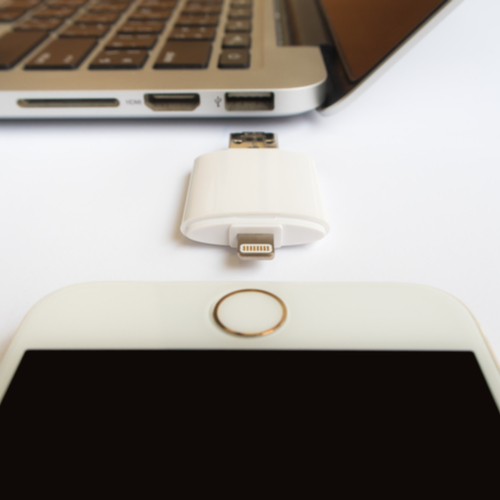 Shutterstock
If you have ever manually deleted an app, only to connect your iPhone to your computer, have it synch with iTunes, and find the app has somehow popped back onto your phone, you have not permanently deleted the app.
The tech experts at iLounge explain: "As you've no doubt noticed, removing an application from your device that stores data in iCloud does not automatically remove that application's data from iCloud or your device. This is at least partly due to the fact that iOS doesn't currently track which other devices may have the application installed and be using the same iCloud data; just because you don't want a given application on your iPhone doesn't necessarily mean that you would delete it from your iPad, for example."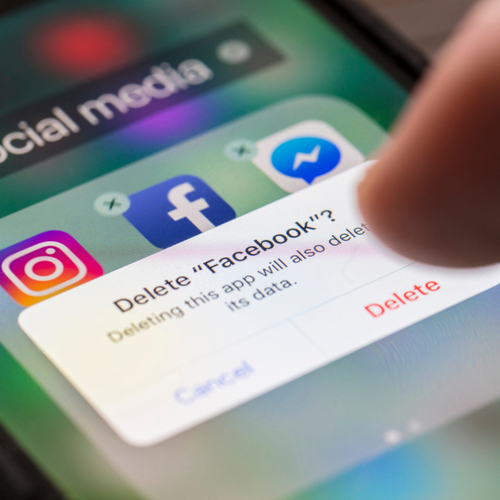 Shutterstock
Don't worry — there is a simple way to permanently delete your app.
For starters, you'll need to manually delete it. There are two ways to delete apps — via the home screen or Settings app— the easiest being on your home screen. Start by tapping and holding your finger down on any app icon. The app, as well as all of the others, will start to wiggle and an X will appear on the upper left corner of the app. Select the app or apps you want to delete and simply tap the X on them. A pop-up will appear asking if you want to delete the app. Click "delete."
Shutterstock
You might be concerned about deleting an app that you've purchased. But that purchase is saved in your Apple account and is linked to your Apple ID. If you ever choose to download it again, you won't have to pay a second time for the same app.
Shutterstock
Now, onto deleting your app from iCloud so that it disappears from linked devices like your iPad and laptop. Go to Settings and tap on iCloud. Tap on Storage > Manage Storage. Click on your phone name under "BACKUPS." Now click "Show All Apps." Go to the app that you wish you permanently delete and scroll it to the left. Tap on "Turn Off & Delete."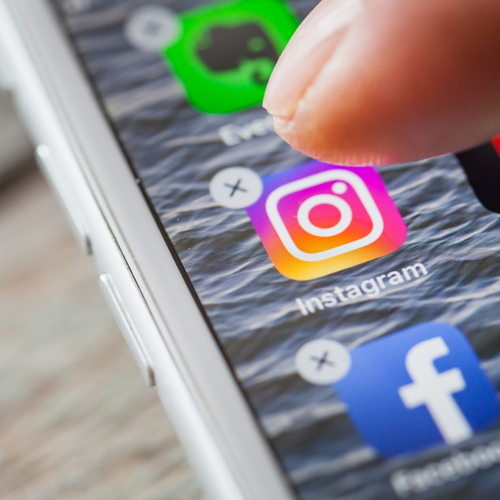 Shutterstock
This extra step may take a few more minutes than manually deleting apps via your home screen, but it will ensure that the apps you no longer want stop taking up storage space on all of your devices.