There's great affordable shopping at stores that sometimes have huge, can't-miss-them sales and then there's Old Navy —a one-stop shopping destination that seems to have one goal in mind at all times: to provide clothing and accessories at totally reasonable prices that will never break the bank.
Old Navy carries clothing for women, women's plus sizes, maternity, men, girls, boys, toddlers, and babies. It's a magical place where you can snag a pair of stylish jeans for less than $30 and grab a swimsuit, workout attire, and flip-flops on your way out the door. Old Navy's #OnTrend styles are simplified (and far less expensive) versions of the styles you'd spot on a runway, but this is also the place to be when you just need a few really good basic T-shirts, sweatshirts, and pairs of canvas sneakers that fit well and aren't a gazillion dollars.
Despite its already affordable prices and well thought-out merchandise that appeals to every member of your family, these four life-changing Old Navy shopping tricks will ensure you get the best prices and score amazing items at your favorite affordable shopping destination.
Life-Changing Old Navy Shopping Tricks To Save Big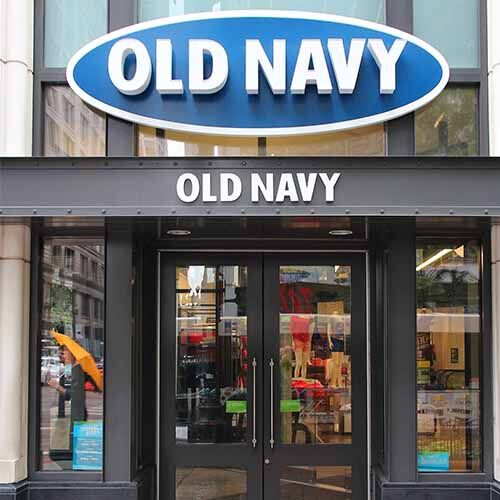 Shutterstock
1. Getting Free Shipping At Old Navy Is A Breeze
There are two major ways to get free shipping on items you purchase online at OldNavy.com. The first is to simply step up your spending: every time you spend $50 or more, you automatically receive free shipping. If you aren't keen on spending that much or are just picking up a pair of jeans, try this money-saving method instead: sign up online to receive Old Navy emails. Old Navy will automatically begin sending you free shipping codes that you can use toward various purchases. You'll even receive a coupon on your birthday as a "thank you" for signing up and, of course, you'll stay privy to the best deals at the store so that you can plan ahead.
Shutterstock
2. Save Up Those Coupons
Some stores are super strict about letting you use only one coupon at a time, but word on the street is that Old Navy is far more lax. You can actually stack up certain coupons and use up to four coupons on one online shopping spree--just imagine using a 25 percent off coupon and a 50 percent off coupon in unison. Keep in mind that some of the best Old Navy sales still occur in store, even though it's impossible to deny the convenience and savings of online shopping. Follow Old Navy on its social media channels to get the latest scoop on where its best sales are taking place.
Shutterstock
3. Old Navy Honors Price Adjustments
If you purchase an item at Old Navy and suspect its price is just a little too high (or if you just can't resist perusing the site after buying an item) and you happen to notice it's now being offered for less money, don't kick yourself for not holding out. Old Navy offers a one-time price adjustment if your item goes on sale or is marked down within 14 days of the day you make your purchase. There is one major exception: if you buy an item that is already discounted or you used a promotion code to make your purchase, it won't qualify for a price adjustment.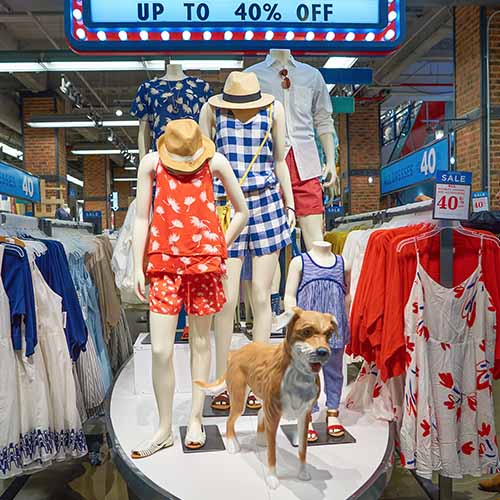 Shutterstock
4. Keep Your Eye Out For One Day And Seasonal Sales
Old Navy is the queen of one-day sales and incredibly fun seasonal sales like its Old Navy Summer Flip Flop sale, where all of its flip-flops are marked down to just $1. Other one-day sales, which are often advertised via Old Navy's Facebook page, take place so often it's difficult to keep up with all of the savings.
Keep these days in mind: Sundays and Mondays, when Old Navy marks down its merchandise (prices that end with .47, .49, .97, or .99 are at their lowest price and you won't find them marked down again so snag these items first). Tuesdays are a great Old Navy shopping day for anyone who is planning to pay with a credit card—you can get an additional 10 percent off when you shop at Old Navy, the Gap, or Banana Republic.
Just when you thought you couldn't save any more money—surprise!—there is really no end in sight to the savings and benefits of shopping at Old Navy.
SheFinds receives commissions for purchases made through the links in this post.