Every single trip to Ulta ends with a lot of inspiration and a few dollars (okay, a lot of dollars) subtracted from our bank accounts. But it's difficult to walk into an Ulta store or peruse its online content without wanting to buy up every eyeshadow compact, every heated hair tool that professes to give us mermaid waves, or every delicious smelling perfume.
Ulta truly is a paradise for beauty lovers.
With amazing, well-known brands like Tarte and Nars holding their own against newer cult classic favorites like Morphe and Ulta's very own impressive brand of cosmetics, there's something for everyone at Ulta.
But even the most avid Ulta fan can benefit from these four life-changing Ulta shopping tricks everyone needs to know. These shopping hacks will help you save money at Ulta and will give you inside knowledge on how to score the best products each time you shop.
Ulta Beauty Shopping Hacks That Will Save You Money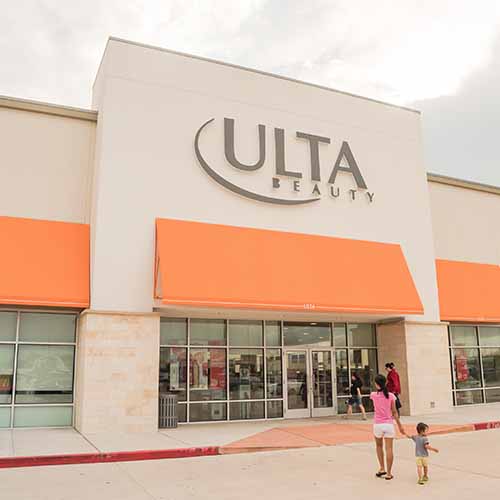 Shutterstock
Join The Ulta Rewards Program & Get An Ultra Credit Card
If you love Ulta but aren't a member of the Ulta Rewards Program, stop everything you're doing and sign up for the rewards program immediately. Each time you shop you accumulate points and those points, which add up fast, can be used to earn money off on future purchases.
The Rewards program is completely free to join and some of the fun perks you'll get as a member include a free beauty birthday gift.The Ulta Rewards Mastercard and Ulta Rewards Credit Card (which are two separate types of cards) are also worth the extra few minutes it will take to sign up for one or both. The Mastercard is a credit card that you use at Ulta stores, on ulta.com, or wherever Mastercard is accepted. Each time you use this card at Ulta, you earn two points on every dollar spent. If you use the card at another shop or restaurant, you earn three points for every dollar spent. Either way, the result is extra points that you can redeem when making future purchases at Ulta.
As for the Ulta Rewards Credit Card, you can only use this card at Ulta Beauty stores, where you'll earn one extra point for every dollar spent, or on ulta.com, where you'll earn double the points.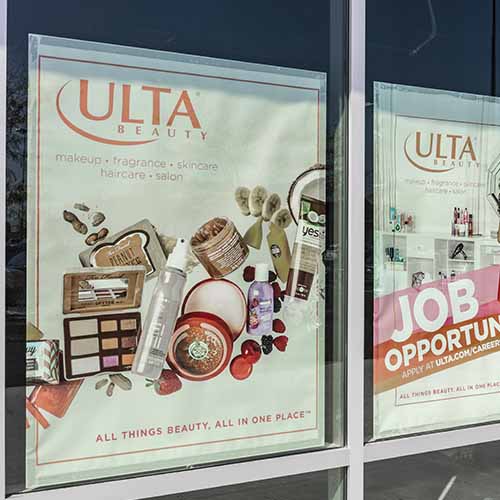 Patience Pays Off When It Comes To Ulta's Points System
When a sales associate asks at check-out whether you want to use your 100 points toward your current purchase, it's totally tempting to give in and shout "yes!" to save a few bucks. But patience truly pays off when it comes to Ulta's points system. Here's the breakdown of what you can expect to receive from accumulating a various number of points.
100 points — $3 off
500 points — $17.50 off
750 points — $30 off
1000 points — $50 off
2000 points — $125
Can you imagine the joy of reaching the Ulta sales counter and knowing they're about to subtract a whopping $125 from your bill? So worth the wait.
Shutterstock
Spend $450 To Reach Platinum Status As Early In The Year As Possible
If you spend $450 at Ulta you gain something called Platinum status, which earns you 1.25 percent points earning on purchases, as opposed to the usual 1 percent. It also guarantees you free shipping on all purchases during Ulta's exclusive 21 Days Of Beauty event. But here's the caveat: Platinum status expires each December and you'll have to spend again in the new year to qualify for it. The earlier in the year you gain this status, the more perks you'll be able to enjoy that calendar year (and the more money you'll save in the long run).
It may take a little more planning—like figuring out which of your favorite makeup products will eventually need to be replaced and replacing them in February—but if you spend a little more upfront in the year you'll reap the benefits.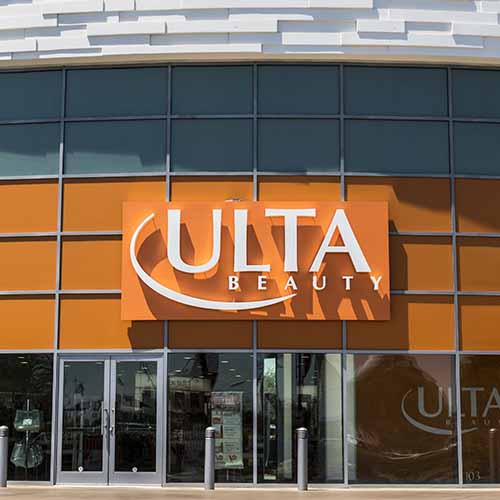 Ulta's Sales & Coupons Section Is No Joke
There is always an incredible sale happening at Ulta. Whether you save up your pennies and wait for the ultimate 21 Days of Beauty sale, which takes place twice a year and features products that are seriously marked down, or you just visit its Sales & Coupons page on ulta.com, it's worth taking a few extra minutes to check out Ulta's deals before spending money. Promotions like Buy one, get one at 50 percent off on brands like John Frieda, Olay, and Flower Beauty Makeup are as amazing as they sound—but they're also more common than you think.
SheFinds receives commissions for purchases made through the links in this post.