If you're trying to lose weight, but always seem to come up against a brick wall in terms of progress, it may be time to have a good, hard look at your breakfast choices. As the most important meal of the day, breakfast breaks your long overnight fast and provides the fuel you need to power through workouts and morning meetings.
But all too many breakfast choices are filled with sugar and refined carbohydrates that send your blood sugar levels soaring and then crashing a few hours later.
The best balanced breakfast you can eat consists of protein-rich foods (with good fats and healthy unrefined carbs). This is the one protein you should have every morning to loose stomach fat fast.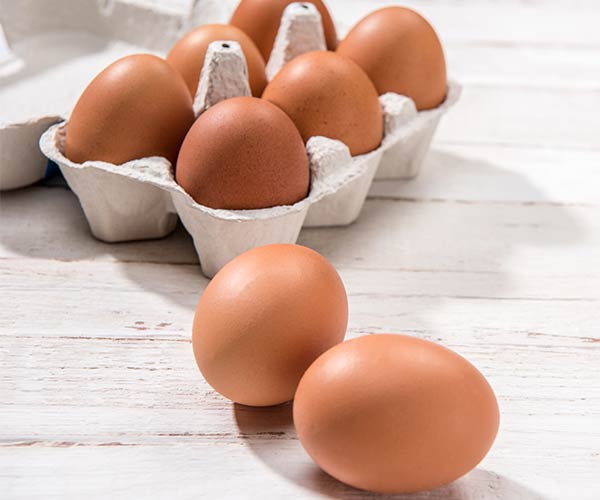 Shutterstock
Eggs

For a few years, popular thinking dictated that egg white were okay, but that egg yolks, which contain cholesterol, should be eaten only a few times a week, for both health reasons and to help keep weight off.

But in recent times, and with more of a focus on how protein-rich foods are important for weight maintenance, whole eggs are recommended as one of the healthiest breakfasts you can eat.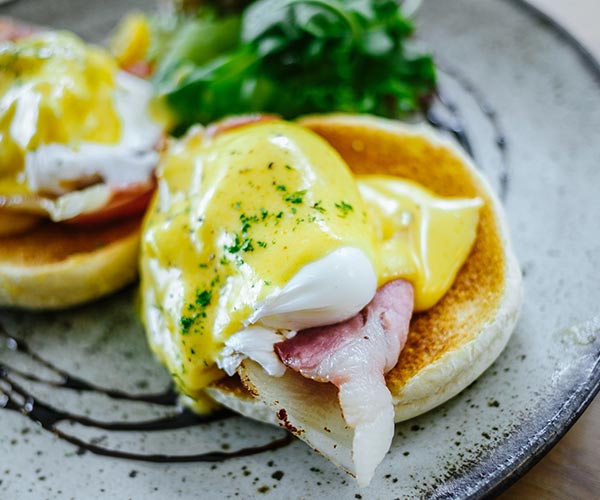 Shutterstock
One egg has just 78 calories, with 6 grams of protein and nutrients like vitamin D and choline, which is important for a well-working metabolism. When you're searching for good protein-packed foods to eat for weight loss and health, focusing on nutrient dense foods like eggs that give you the most vitamins, minerals, and protein with the fewest number of calories possible is the way to go.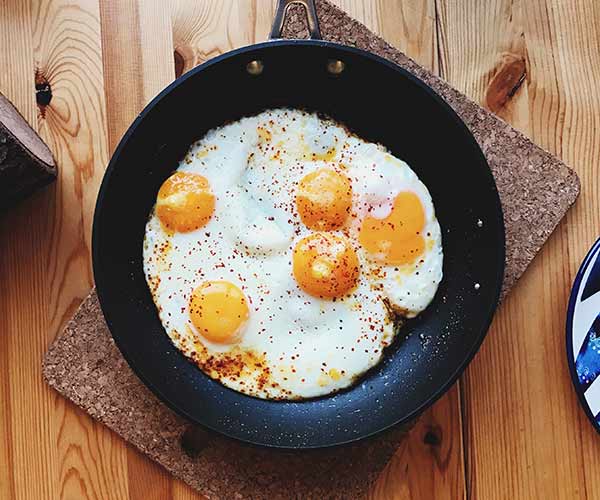 Shutterstock
To yolk or not to yolk? According to the American Heart Association, there are a number of good reasons to keep that yolk on your plate.

Although they do contain cholesterol: "Egg yolks also can be good for the eyes; they are significant sources of lutein and zeaxanthin, which have been found to reduce the risk of cataracts and macular degeneration, the leading cause of blindness in people 55 and older."
Shutterstock
Despite their cholesterol content, eating one egg a day (preferably with a healthy fat like avocado and a quality carb like whole grain toast) can improve your health significantly, according to a study published in the journal Heart.

According to the American Heart Association: "Researchers studied nearly half a million Chinese adults over nine years and found up to one egg per day led to a lower risk of heart disease and stroke. Experts have pointed out, however, that participants in that study were not eating a Western diet.

Another study from May, published in The American Journal of Clinical Nutrition
(link opens in new window)
, found that eating at least 12 eggs a week for three months did not increase cardiovascular risk factors for people with prediabetes and Type 2 diabetes. That result went hand-in-hand with a healthy diet designed to help study participants lose weight."

Starting your day with an egg to balance out foods from other food groups is the perfect way to boost your energy levels and increase your metabolism.