Don't sabotage your health and weight-loss goals during busy weeks. Break out your slow cooker and try one of these healthy and delicious slow cooker meals that will help you reduce inflammation and bloat.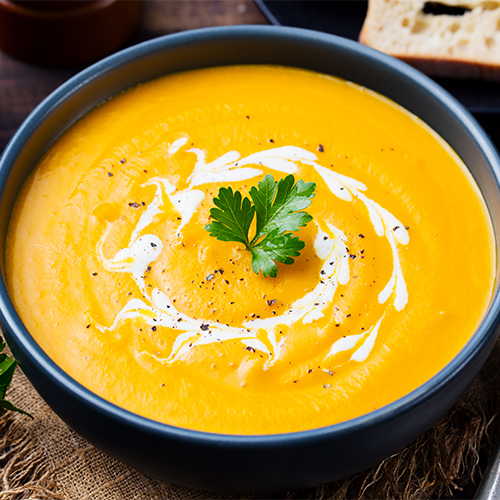 Turmeric and tomatoes are the anti-inflammatory stars in this flavorful vegetarian-friendly soup. Full of veggies and full-flavored coconut milk, this soup will make you forget that you are eating something healthy. Best of all, it comes together with very little effort thanks to the handy, dandy slow cooker.
You'll need:
Diced tomatoes
Yellow onion
Diced carrots
Diced celery
Bone broth or vegetable broth
Turmeric
Sea salt
Black pepper
Dried oregano
Dried basil
Coconut milk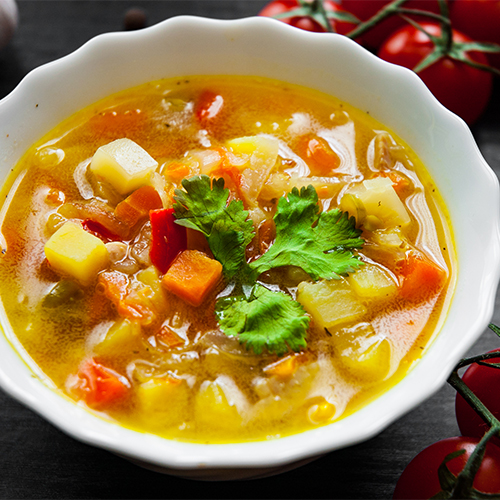 Chicken, Kale, and Sweet Potato Soup
Packed with protein and veggies, this soup is friendly for those following the paleo, gluten-free, dairy-free or whole30 diets. Featuring anti-inflammatory veggies like sweet potatoes and kale, this soup is also high in fiber. Fiber helps to boost metabolism and keeps you feeling fuller, longer.
You'll need:
Sweet potatoes
Kale
Boneless, skinless chicken breasts or thighs
Low-sodium chicken stock
Kosher salt
Italian seasoning
Extra virgin olive oil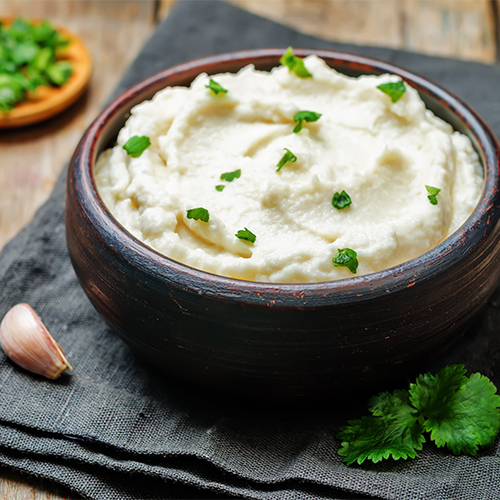 You won't miss mashed potatoes once you have this healthy version. Cauliflower is part of the cruciferous vegetable family along with broccoli and kale. These veggies are low-calorie, and rich in folate, vitamins C, E, and K, and fiber. With a veggie this healthy, it's okay to splurge on a bit of full-fat flavor.
You'll Need:
Cauliflower
Sour cream
Butter
Garlic minced
Dill weed
Sea salt
Pepper
Dried parsley
Onion powder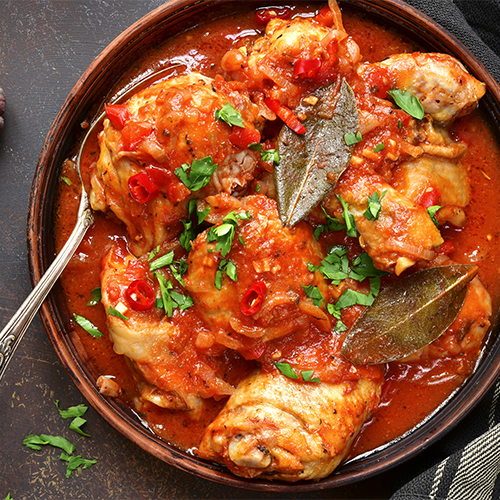 This classic Italian dish is simple enough to prepare for a healthy weeknight dinner or special serve at a dinner party. It features a generous amount of veggies, including onion, bell pepper, and mushrooms to keep your body free of inflammation while getting your daily dose of fiber.
You'll need:
Extra-virgin olive oil
Boneless skinless chicken breasts
Kosher salt
Black pepper
Onion
Garlic
Balsamic vinegar
Crushed tomatoes
Green bell pepper
Baby bella cremini mushrooms
Italian seasoning