Iconic actress Carrie Fisher, who is best known for her role as Princess Leia Organa in Star Wars, has passed away after suffering a heart attack on December 23. She was 60.
A spokesperson for the family released this statement on behalf of Fisher's 24-year-old daughter, Billie Lourd. "It is with a very deep sadness that Billie Lourd confirms that her beloved mother Carrie Fisher passed away at 8:55 this morning."
"She was loved by the world and she will be missed profoundly," says Lourd. "Our entire family thanks you for your thoughts and prayers."
Besides starring in the first three Star Wars films and 2015's The Force Awakens, Fisher is also known for her roles in The Blues Brothers, Woody Allen's Hannah and Her Sisters and When Harry Met Sally. She is also a best-selling author and advocate for mental health awareness.
To say she will be greatly missed is an understatement. Our thoughts go out to her family and loved ones.
[Photo: Splash News]
s
This is so sad. Prince has passed away at age 57. TMZ is reporting that his body was found inside his Minnesota home on Thursday, April 21st. His cause of death is unknown at this time, but he was battling an illness for the last few weeks. Prince's plane made an emergency landing just last week because he wasn't feeling well. Reports said that he had the flu and was rushed to a hospital for treatment.
The legendary musician has many hits like "Purple Rain" and "Little Red Corvette." He also won seven Grammys and performed during the Super Bowl halftime show in 2007.
Our thoughts are with his friends and family at this time. RIP.
[Photo: Splash News]
Legendary author Nelle Harper Lee passed away on Friday, February 19th AL.com reports. She was 89 years old. Lee is best known for her Pulitzer Prize-winning novel, To Kill A Mocking Bird. "This is a sad day for our family. America and the world knew Harper Lee as one of the last century's most beloved authors," Lee's nephew said in a statement. Our thoughts go out to her family.
[Photo:Splash News]
Mob Wives star Angela Raiola, better known as Big Ang, has passed away at age 55 after a long battle with cancer. "It is with sad regret that we inform you that at 3:01 a.m. Angelia Raiola peacefully ended her battle with cancer, and was called home," a statement on Twitter read. "She was surrounded by nothing but love from her immediate family, and the closest friends. YOU, (her fans) were some of the most special people in the world, and she loved you immensely. Thank you for your love, prayers, and unconditional support of Angela right to the very end." Big Ang was diagnosed with stage 4 lung and brain cancer and she only had a 30 percent chance of survival, which she recently revealed to Dr. Oz. RIP.
[Photo: Splash News]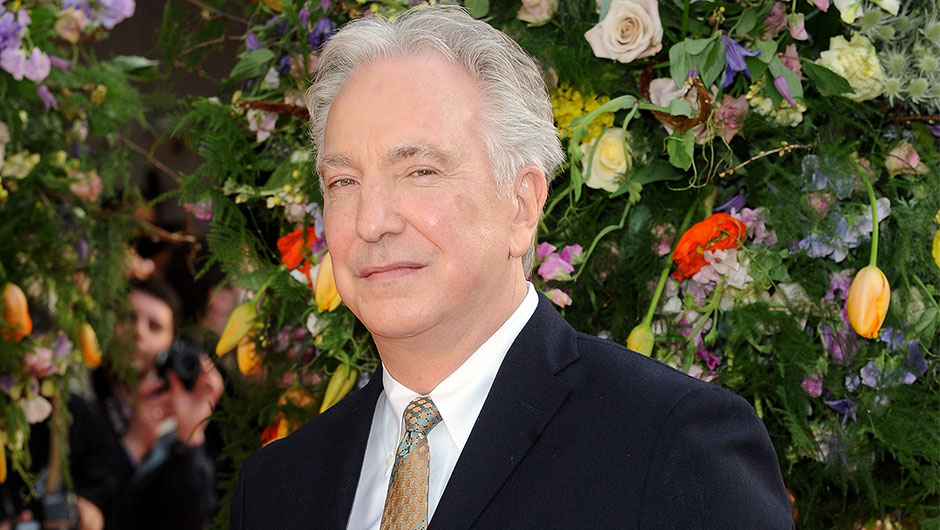 British actor Alan Rickman has passed away on January 14, 2016, at age 69 after a battle with cancer. Rickman is best-known for his role in Harry Potter as Severus Snape. "He was surrounded by family and friends," it read in a statement published by the BBC. RIP.
[Photo: Splash News]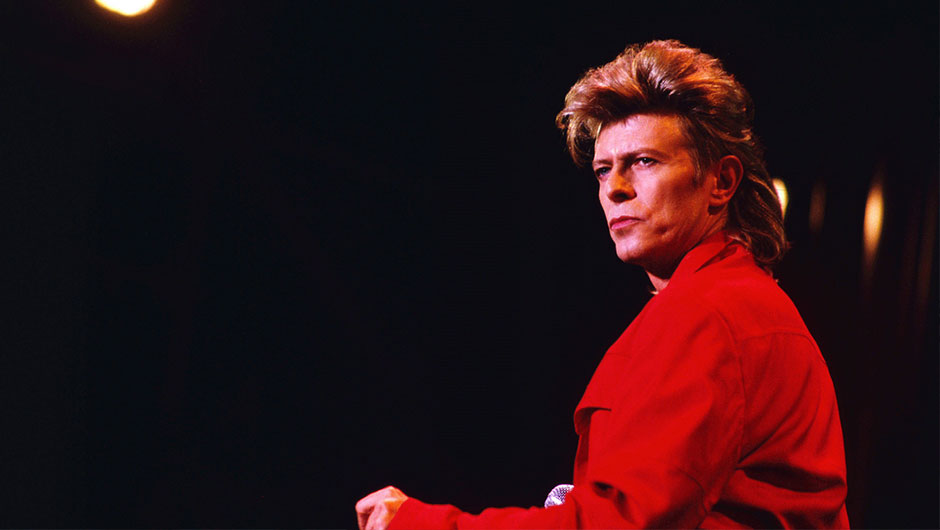 Rock legend David Bowie has died at age 69 on January 10, 2016, after an 18-month long battle with cancer. "David Bowie died peacefully today surrounded by his family after a courageous 18 month battle with cancer," it stated on the artist's Facebook page. "While many of you will share in this loss, we ask that you respect the family's privacy during their time of grief." Bowie celebrated his 69th birthday this past Friday and marked the occasion by releasing his last studio album Blackstar. RIP.
[Photo: Splash News]
On September 19th, 2015, Jackie Collins, best-selling British-American romance author, passed away from breast cancer. She was 77. She had written 32 novels, all of which were named New York Times bestsellers. She has sold over 500 million copies of her novels worldwide, and her latest book was The Santangelos, which was released this past June.
In her last interview, which was with People, she shared, "I did it my way, as Frank Sinatra would say. I've written five books since the diagnosis, I've lived my life, I've travelled all over the world, I have not turned down book tours and no one has ever known until now when I feel as though I should come out with it."
[Photo: Splash News]
Oscar De La Renta, world renown fashion designer, passed away on October 20th, 2014. He was 82 years old. He was best known for dressing famous women such as: Sarah Jessica Parker, Penelope Cruz and Hilary Clinton.
[Photo: Splash News]
Joan Rivers died on September 4, 2014 from cerebral hypoxia, which is a lack of oxygen in the brain. She was 81. She broke barriers in the comdey world for women. In recent years, she was best known for her controversial but comedic role on Fashion Police.
[Photo: Splash News]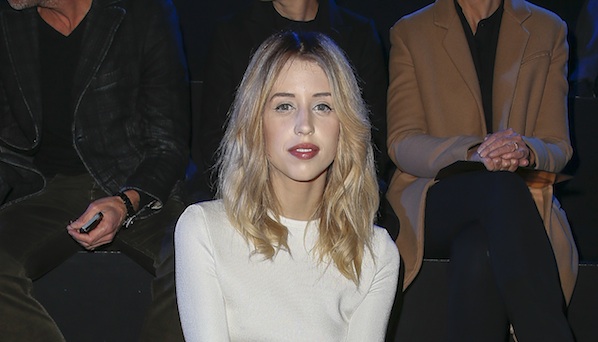 Peaches Geldof, British journalist and socialite, passed away on April 14th, 2014. She was only 25 years old. The cause of her death was a drug overdose.
[Photo: Splash News]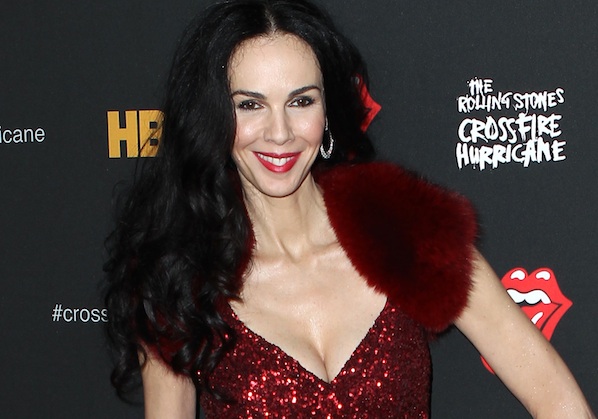 L'Wren Scott passed away on March 17, 2014. Scott was an American designer and Mick Jagger's girlfriend. The cause of her death was suicide by hanging in her Manhattan apartment. She was 49 year old.
[Photo: Splash News]